Fri., April 29 -- Art
Sewickley's Spring Gallery Walk celebrates the season with art openings. Noting that it's Arbor Day, Élan Fine Art Gallery offers Tree Lines, a group show for artists with local (ahem) roots. It's glasswork, furniture, painting, digital imagery and more by 15 artists including Clare Ascani, Joan Barenbregge and James Shipman. Meanwhile, International Images opens Beautiful/Gritty:Nature/City, a photography exhibit featuring the contrasting styles of American artist Michael Hersen and Bulgarian-born Rafaelo Kazakov. Hersen offers vivid Western landscapes while Kazakov takes a semi-abstract approach to flowers. Bill O'Driscoll Tree Lines: 5-9 p.m. (427 Broad St., Sewickley; 412-749-8270). Beautiful/Gritty: 6-9 p.m. (514 Beaver St., Sewickley; 412-741-3036) Free.
Fri., April 29 -- Words
Author and Huffington Post blogger Eileen Flanagan visits to discuss her book The Wisdom to Know the Difference: When to Make a Change -- And When to Let Go (Tarcher). Flanagan, a Philadelphia Quaker, interviewed 30 people from different spiritual traditions about applying the famous "Serenity Prayer" to everyday life. The book's endorsed by no less than the Dalai Lama. Flanagan appears tonight at Journeys of Life Bookstore, in Shadyside. Tomorrow, she gives a workshop titled "Fostering a Caring Community" at Pittsburgh Friends Meeting House. BO 5:30-8 p.m. (Talk at 7:15; 810 Bellefonte St., Shadyside; 412-681-8755). Workshop: 1-4 p.m. Sat., April 30 (4836 Ellsworth Ave., Shadyside; 412-683-2669).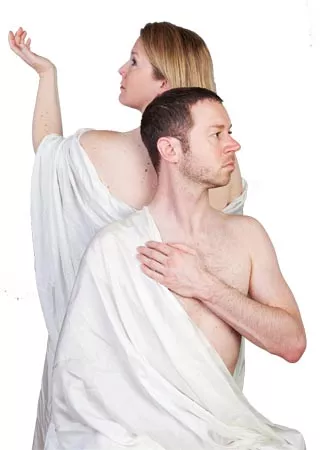 Fri., April 29 -- Music
In Act I of their spring concert, Renaissance City Choirs promote being green in Pittsburgh with a program of songs about nature. If that's a novel ambition for a choral group, the choirs (men's and women's) use Act II for a more familiar musical subject -- love -- performing Henry Purcell's hour-long 17th-century tragic-romantic opera Dido and Aeneas, with guests Chathom Baroque on period instruments and mezzo-soprano Stephanie Weiss. Love of Nature/Nature of Love is onstage tonight and tomorrow at the Kelly-Strayhorn Theater. BO 8 p.m. Also 8 p.m. Sat., April 30. 5941 Penn Ave., East Liberty. $10-25. 412-363-3000 or www.rccpittsburgh.org
Fri., April 29 -- Benefit
In its 30 years, Bethlehem Haven has grown from an emergency shelter for homeless women to an organization providing more comprehensive assistance, including employment services and permanent supportive housing. This year, the local nonprofit tries something new. It follows annual fundraiser Lighting Up the Night with a dance-club-style after-party, called Lit. On the sixth floor of the Strip District's Guardian Storage building, music by DJ 7UP complements food and drink. Go dancing for a cause. BO 9 p.m. 2839 Liberty Ave., Strip District. $35-45. 412-391-1348, x222, or www.bethlehemhaven.org
Sat., April 30 -- Exhibit
If April's rains have you recalling the Johnstown Flood, you're in luck. Today, the Johnstown Flood Museum opens a new exhibit titled From Scholarship to Souvenirs: Telling the Story of the Johnstown Flood. The show surveys all the ways the 1889 disaster has been noted, from the tasteless (an attraction at Coney Island) to the sober (a David McCullough book) and in paintings, songs and photographs. The museum itself is even an artifact of sorts: It was built to replace a library the flood destroyed, with funds donated by Andrew Carnegie -- a member of the social club whose burst dam caused the deluge. BO 10 a.m.-5 p.m. 304 Washington St., Johnstown, Pa. $6-8. 814-539-1889 or www.jaha.org
Sat., April 30 -- Art
Two of Pittsburgh's top artists collaborate on "Home." The new installation piece at Homewood's Greater Pittsburgh Coliseum is by Tina Williams Brewer and Vanessa German, the first participants in an Andy Warhol Museum artist-residency program also called "Homewood." The program seeks to rehabilitate abandoned houses in the neighborhood by creating live/work space for artists. For the large-scale "Home," Brewer, known for her story quilts, and German, who makes mixed-media "tar baby" sculptures, gathered found and donated objects from the community, from photos to old shoes. Today's opening celebration includes a poetry performance by local students and DJ duo Tracksploitation. BO Noon-4 p.m. 7310 Frankstown Ave., Homewood. Free. homewoodartistresidency@gmail.com
Sat., April 30 -- Art
One way to get lots of people at your art opening is to have lots of artists. And one way to get them is to let everyone who wants contribute one piece of art each, with no jury, no censorship and no fee. Thus Art All Night Lawrenceville sails into its 14th year, and second at the historic Iron City Brewery. This year's show starts earlier, to permit children's activities (including button-making and a dance party with puppets). Otherwise, it's the same giant, volunteer-built party. Last year, AAN drew more than 12,000 visitors to view work by nearly 1,200 visual artists and sample 35 performance groups, including bands, DJs and more. BO Starts 4 p.m., ends 2 p.m. Sun., May 1. 3340 Liberty Ave., Lawrenceville. Free. www.artallnight.org
Sat., April 30 -- Opera
In 1794, during the Reign of Terror, 16 French Carmelite nuns met the guillotine as martyrs. The tragic episode inspired Francis Poulenc's 1957 opera Dialogues of the Carmelites. Unusual among operas, it's noted for both its melodies and the depth of its spoken dialogue, exploring spiritual crises among the Catholic sisters. Pittsburgh Opera's new production features voices including Amanda Majeski, Sheila Nadler and Elizabeth Bishop. The work is sung in French, with English titles projected above the Benedum Center stage; the first of four performances is tonight. BO 8 p.m. Also Tue., May 3, and May 6 and 8. 719 Liberty Ave., Downtown. $10-140. 412-456-6666 or www.pittsburghopera.org
Sun., May 1 -- Records
Marking its 15th year (and its 32nd iteration), today is the Pittsburgh Record & CD Convention. The event features vendors from around the area and beyond, selling LPs, 45s, 78s and even CDs. The guest of honor this time around, appearing from noon to 2 p.m., is Terry Lee. The legendary Pittsburgh DJ, who returned to the airwaves locally last year, is currently reissuing records of some of the great old Pittsburgh bands, and will have re-pressed singles from The Chrome Flower and The Swamp Rats available. Andy Mulkerin 10 a.m.-4 p.m. Radisson Hotel, 101 Radisson Drive, Green Tree. 412-331-5021
Mon., May 2 -- Words
No detective work is required to deduce the region's oldest book festival: It's the Festival of Mystery, in its 16th year. As staged by Mystery Lovers Bookshop (winner of the Mystery Writers of America's 2010 Raven Award), the one-night fest gathers a whopping 50 authors, from local luminaries to visitors from across the U.S. and Canada. Guests at Oakmont's Greek Orthodox Church tonight include Cara Black (pictured), the San Francisco- and Paris-based author of the Aimee LeDuc series. BO 5-9 p.m. 12 Washington St., Oakmont. $8-9. 412-828-4877 or www.mysterylovers.com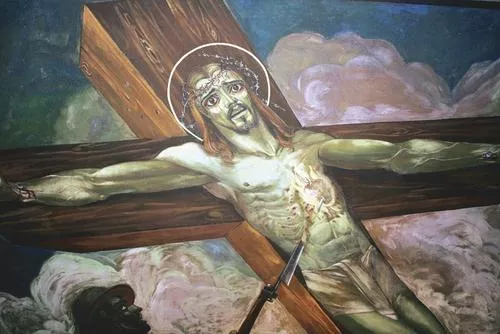 Wed., May 4 -- Stage
Talk about site-specific performances: Only one building in the world could house Gift to America. David Demarest's one-act play recounts how Croatian painter Maxo Vanka, in 1937 and 1941, created the 22 riveting murals lining the interior of Millvale's St. Nicholas Croatian Catholic Church. The visionary paintings hauntingly excoriate greed, war and other injustices; they are renowned but in desperate need of cleaning and restoration. A revival of 1981's Gift played to full houses in 2008, and helped raise funds to begin work, but an estimated $400,000 is needed to finish. Four performances this week benefit the Campaign to Preserve the Millvale Murals of Maxo Vanka. BO 8 p.m. Continues through Sat., May 7. $20 (the May 5 benefit is $75). 412-394-3353 or www.vankamurals.org