FREE EVENT: Sat., Sept. 30 - Festival
Simon Girty, a traitor for our times? Hear out Eric Marchbein, the Squirrel Hill activist who (with help from the Squirrel Hill Historical Society) has secured a Pennsylvania State Historical and Museum Commission roadside marker here for Girty, who during the American Revolution left the Virginia militia to join the British. Girty, of Scots-Irish ancestry, was born near Harrisburg, in 1741, and during the French and Indian War was taken as a youth by Seneca Indians; his mentor was the famed chief Guyasuta. Girty learned 11 Indian languages and fought alongside the French; in 1764, he reunited with his birth family and purchased a farm in what's now Squirrel Hill. But during the Revolutionary War, Girty switched sides, and later led Indian war parties against white settlements and served as an intepreter. (Like other Loyalists, he ultimately fled to Canada.) In his day, Girty was called "the white savage," and Phillip W. Hoffman, author of 2008's Simon Girty: Turncoat Hero, dubbed him "the most hated man on the early American frontier." But Marchbein is among those who holds that that war was less about "freedom" than about the right for the colonists to take land from Native Americans and to perpetuate slavery. Girty, he says, "wasn't a traitor to his country, because there was no country." Rather, "He was a traitor to white supremacy."
On Sept. 30, Girty's plaque will be dedicated on the former site of his farm as part of the Ninth Annual Turner Cemetery History Walk, sponsored by Friends of Turner Cemetery and Mary S. Brown Memorial-Ames United Methodist Church. Attractions include cemetery tours (Girty's mother and other relatives are buried there), historical re-enactors, and speakers including Marchbein, Hoffman, Sen. John Heinz History Center President Andy Masich, labor historian Charles McCollester, Seneca Nation archivist Jay Toth, and famed writer and illustrator Timothy Truman, author of the 1989 graphic novel Wilderness: The True Story of Simon Girty.
— Bill O'Driscoll
10:30 a.m.-4 p.m. 3424 Beechwood Blvd., Squirrel Hill. Free (seating is limited). www.turnercemetery.org
Thu., Sept. 28 - Talk

Though best known for its concert component, the annual Thrival Innovation + Musical Festival also assembles an impressive array of talkers. And in fact, many of this year's Thrival events are already sold out. But at press time, tickets remained for tonight's marquee collabo with the Carnegie Museum of Art. The evening-length program Intelligence: Humans X Tech features some 20 AI-inspired exhibits and presentations. The four talks on the future by artists, writers, entrepreneurs and designers are intriguingly titled "The Nature of Things," "Facts & Fake News," "Dr. Robot" and "High Road," the latter featuring music headliner Wiz Khalifa. Bill O'Driscoll 6-10:30 p.m. 4400 Forbes Ave., Oakland. $15. www.thrivalfestival.com
Thu., Sept. 28 - Stage
Pittsburgh Public Theater begins its 43rd season tonight with Peter Shaffer's Tony-winning 1975 play, Equus. Directed by Ted Pappas to launch his final season as the Public's producing artistic director, the play tells the story of Alan Strang (Spencer T. Hamp), a young British stablehand with a fascination with horses that turns from religious to deadly, and the psychiatrist (Daniel Krell) who treats him. Famously in this show, actors portray horses. Amanda Reed 8 p.m. Continues through Oct. 29. 621 Penn Ave., Downtown. $15.75-75. 412-316-1600 or www.ppt.org
Fri., Sept. 29
Sponsored by cultural nonprofit Revolution of Tenderness, The Festival of Friendship returns for its second year of cultural discussions, exhibits, presentations and concerts today and tomorrow at Synod Hall. The event is inspired by the Meeting for Friendship Among Peoples in Rimini, Italy, where participants travel from all over the world to celebrate common ground. There's a free concert by local quartet Chatham Baroque, and panels about overcoming human trafficking, and our relationship with technology. AR 9 a.m.-7:30 p.m. Also 10 a.m.-1 p.m. Sun., Oct. 1. 125 N. Craig St., Oakland. Free. www.revolutionoftenderness.net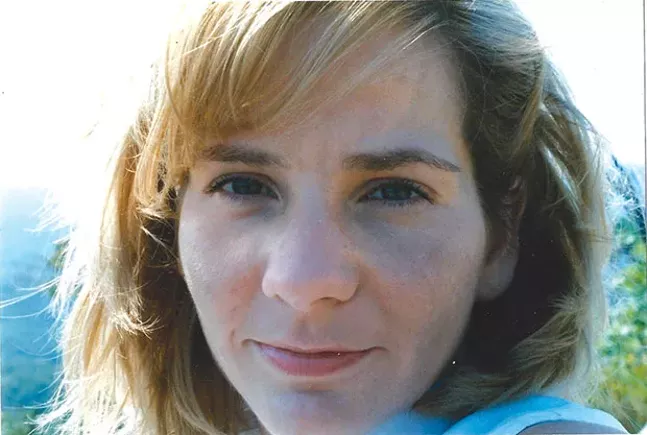 Fri., Sept. 29 – Words
Lori Jakiela grew up working-class in Trafford in the 1970s and '80s, a place and time where books were suspect. Before becoming an educator and nationally recognized writer, she held jobs including waitress, sportswriter, and Things Remembered key-maker. Jakiela, whose memoir Miss New York Has Everything covers her days as a flight attendant, recalls all these gigs in her fourth memoir, Portrait of the Artist as a Bingo Worker (Bottom Dog Press). The BYOB launch party is tonight at Abandoned Pittsburgh, photographer Chuck Beard's Homestead gallery documenting forgotten local places. Also reading are Richard Gegick, Dave Newman and Nancy McCabe. BO 7 p.m. 203 E. Ninth Ave., Homestead. Free. www.lorijakiela.net

Fri., Sept. 29 – Comedy
As happens a couple times a year around here, at a screening of Monty Python and the Holy Grail, the audience will recite pretty much every line of dialogue. However, tonight at Heinz Hall, emerging after the film to taunt you a second time will be John Cleese himself, completing the evening with conversation and audience Q&A. Regarding swallows (whether European or African), you'll have to bring your own. BO 7:30 p.m. 600 Penn Ave., Downtown. $60-126. 412-392-4900 or www.heinzhall.org
Fri., Sept. 29 - Stage
A play acclaimed both when it opened, in 1991, and in a 2016 production in Chicago, receives its local premiere starting tonight, courtesy of Pittsburgh Playwrights Theatre Co. East Texas Hot Links, set in 1955 in an African-American-run café in Klan country, is a tense drama written by Eugene Lee. The veteran actor (he starred last year in Pittsburgh Public Theater's Between Riverside and Crazy) and August Wilson associate isn't in this production. But Montae Russell directs an ensemble of Pittsburgh favorites including Monteze Freeland, Kevin Brown and Cheryl El-Walker. BO 8 p.m. Continues through Nov. 5. 937 Liberty Ave., Downtown. $27.50-35. www.pghplaywrights.com

Fri., Sept. 29 – Dance
Join Gia T. Cacalano + slowdanger for an evening of adventuresome dance at SPACE. The program, Imprints, features "TETHER," a duet in which slowdanger's Taylor Knight and Anna Thompson navigate space with their hair tied together. Cacalano performs a solo work, followed by a trio created with improvisational movement and sound that explores "the winding and unraveling of the mind and the body through repetitive gesture, assembling and disassembling of bodies and shared physical/energetic space." BO 8 p.m. 812 Liberty Ave., Downtown. Free. 412-325-7723 or www.spacepittsburgh.org

Sat., Sept. 30 - Podcasts
Join River's Edge Radio Network for the local celebration of the fourth annual International Podcast Day. Tonight's Pod Party features four podcasts from the station's lineup: The Mike Sasson Show, That Broad Cast, Damn Near Killed 'Em, and River Talk. Also come for free beer from North Country Brewing, free mead from Laurel Highlands Meadery, and performances by local artists Jenny and the Jagoffs and Francis Fitzgerald. AR 6-10 p.m. 115 Sedgwick St., Millvale. Free. www.facebook.com ("river's edge pod party").
Sun., Oct. 1 - Words
Newbery Medal-winning children's author Katherine Applegate reads from her newest work, Wishtree, today at the Carnegie Library Lecture Hall, presented by Pittsburgh Arts & Lectures. The book tells the tale of Red, a beloved neighborhood oak tree with the power to grant wishes. When a Muslim family moves to the neighborhood, Red's abilities become more important than ever. A book-signing in the children's department of the Carnegie Library of Pittsburgh takes place after the talk. The event is free as part of RADical Days. AR 2:30 p.m. 4400 Forbes Ave., Oakland. Free. 412-622-8866 or www.pittsburghlectures.org

Tue., Oct. 3 – Words
Michael Kodas, an award-winning photojournalist and environmental reporter whose work has appeared in The New York Times, Der Spiegel, The Denver Post and The Boston Globe, reads from his new book, Megafire: The Race to Extinguish a Deadly Epidemic of Flame, at Penguin Bookshop tonight. The book dives into the history of wildfire management and the costs — monetary and environmental — we're paying to stop these megafires. Firefighters receive 20 percent off Kodas' book at the event. AR 7 p.m. 417 Beaver St., Sewickley. Free. 412-741-3838 or www.penguinbookshop.com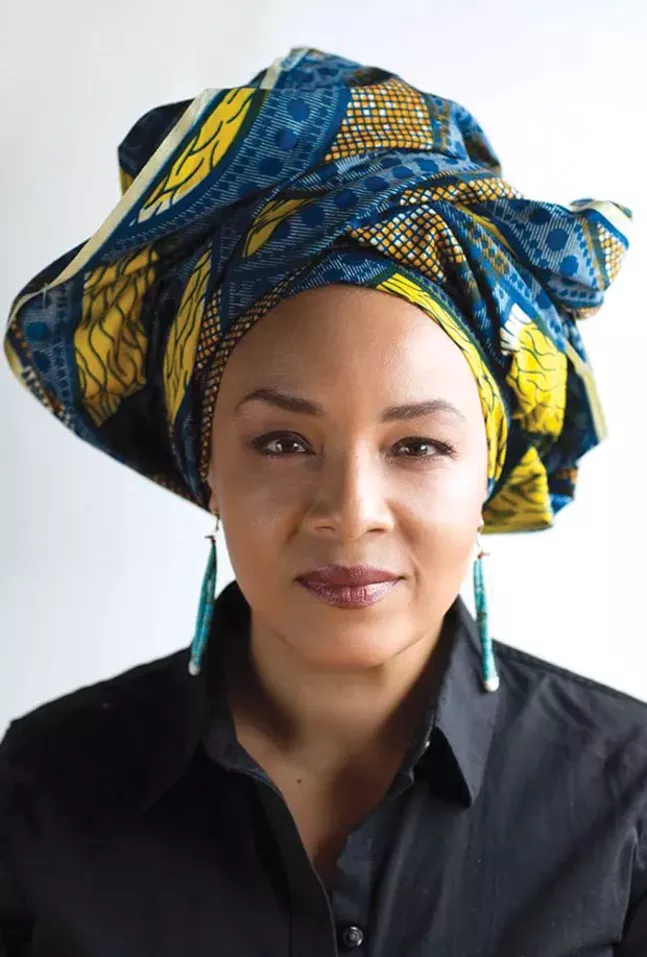 Wed., Oct. 4 - Words
The University of Pittsburgh's Center for African American Poetry and Poetics launches Black Futures, a series for African-American poets and artists. Tonight, at the Frick Fine Arts Building, two visitors, poet and novelist Renee Gladman and writer and educator John Keene, will read and participate in a conversation with local poet and sound artist LaTasha N. Nevada Diggs. Diggs will present a new sound piece with collaborator Val Jeanty in response to Keene and Gladman's works. AR 7:30 p.m. 650 Schenley Drive, Oakland. Free. www.caapp.pitt.edu
Wed., Oct. 4 – Comedy
The brilliant Eddie Izzard returns, this time on the heels of his first book. Believe Me: A Memoir of Love, Death and Jazz Chickens shares its title with his current tour, in which Izzard discusses his life, shares personal photos and movies, and answers audience questions. Follow the comedian and actor from the loss of his mother (when he was 6) to his days as a young London street performer to international stardom on this 13-date U.S. tour's stop at the Byham Theater, tonight. BO 8 p.m. 101 Sixth St., Downtown. $53-133.25. 412-456-6666 or www.trustarts.org