FREE EVENT: Thu., Sept. 21 – Art
Sandra Gould Ford is an artist, educator and award-winning writer. But from 1977 to 1985, while studying writing at the University of Pittsburgh, she was a clerk and secretary at Jones & Laughlin Steel, on the South Side and in Hazelwood. Cameras were prohibited there, but Ford, enamored of the massive complex, began secretively photographing still lifes of blast furnaces and coke ovens. "It was its own world," she says. She also collected documents — and stories from men who'd worked there as far back as the 1950s. When the plant closed, in the mid-'80s, she had built the substantial archive that forms the basis for On the Making of Steel Genesis, an exhibit opening Sept. 22 at the August Wilson Center. The show is a collaboration with Braddock native and internationally exhibited MacArthur "genius"-grant photographer LaToya Ruby Frazier, and also features Frazier's new portraits of Ford (including the accompanying image, taken in her home studio, in Homewood, holding her J&L hardhat). The exhibit is actually half of a twin bill with Frazier's own first show in Pittsburgh, opening Sept. 21 at Silver Eye Gallery: the now-iconic The Notion of Family, her 2001-2014 series exploring the painful effects of de-industrialization, poverty and systemic racism in Braddock, largely as reflected in images of her mother, her grandmother, and Frazier herself.
Ford met Frazier a few years back, and they bonded over photography and their shared Braddock roots (they had both lived in the Talbot Towers complex). Ford says the title of Steel Genesis reflects how the creation of steel is a metaphor for how people make their own lives out of the raw materials they are given.
— Bill O'Driscoll
THE NOTION OF FAMILY Sept. 21-Dec. 31 (reception: 6-9 p.m. Thu., Sept. 21; free). 4808 Penn Ave., Bloomfield
ON THE MAKING OF STEEL GENESIS Sept. 22-Dec. 31 (reception: 5:30-10 p.m. Fri., Sept. 22; free). 980 Liberty Ave., Downtown. 412-431-1810 or www.silvereye.org
Thu.., Sept. 21 – Dance
Make dance by talking about art, as Attack Theatre revisits its long-running Some Assembly Required. Four dancers, accompanied by live musicians, improvise a new work based on audience discussion about two art exhibits. Today and tomorrow, Some Assembly works it out with Shelter, a group show at Contemporary Craft. Tomorrow, for two shows, the inspiration is Chicago-based Liz Ensz's The Industrial Sublime, at UnSmoke Systems Artspace. BO 7 p.m. Also 7 p.m. Fri., Sept. 22 (2100 Smallman St., Strip District), and 2 and 6 p.m. Sat., Sept. 23 (1137 Braddock Ave., Braddock). Pay what you wish. www.attacktheatre.com
Thu., Sept. 21 - Comedy
Dana Goldberg brings her unapologetic comedy to Cruze Bar. She has performed for President Barack Obama, Jennifer Lopez and Shonda Rhimes, and was one of CURVE Magazine's "five funniest lesbians in America." Goldberg has also graced the stage at the San Francisco International Comedy Competition and the Edinburgh Festival Fringe. Local comedians Chrissy Costa and Helen Wildy open. Amanda Reed 7 p.m. 1600 Smallman St., Strip District. $15-20 (VIP: $25). 18 and over. www.facebook.com ("comedian Dana Goldberg").

Thu., Sept. 21 – Event
Using the venerable Carnegie Museum of Art in new ways is what Third Thursdays is all about. For its BOOMiverse event, BOOM Concepts — the art collective that curated the first Third Thursday, nearly two years ago — recruits innovative local outfits for an evening of fun. Make a wearable circuit with Assemble; learn the evolution of hip-hop dance with Level UP; create floral-assemblage adornments with FlowerHouse; and do a recording session with Tribe Eternal/Flow Lounge. Also, preview Ian Cheng's new installation, Emissary Sunsets the Self (see item following). BO 8-11 p.m. 4400 Forbes Ave., Oakland. $5-10. 412-622-3131 or www.cmoa.org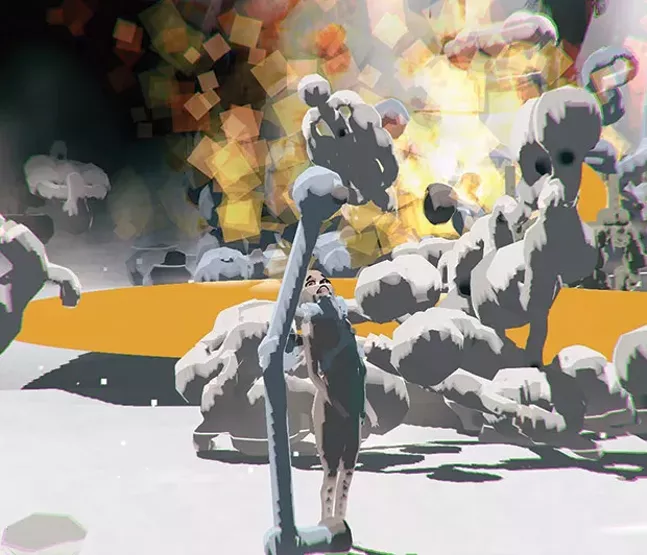 Fri., Sept. 22 – Art
Millennia in the future, a volcanic island is "now under the control of MotherAI, who begins to provide radical mutations in the landscape that threatens the region's ecological stability," while inhabitants attempt to protect their world. It's science fiction, but it's not a movie or novel. Internationally exhibited, Los Angeles-based Ian Cheng's Emissary Sunsets the Self is a large-scale digital simulation of "infinite duration" that uses the language of video games to explore evolution and human behavior. It opens today on a 13-foot LED screen in the Carnegie Museum of Art's Forum Gallery. BO 10 a.m.-5 p.m. 4400 Forbes Ave., Oakland. $11.95-19.95. 412-622-3131 or www.cmoa.org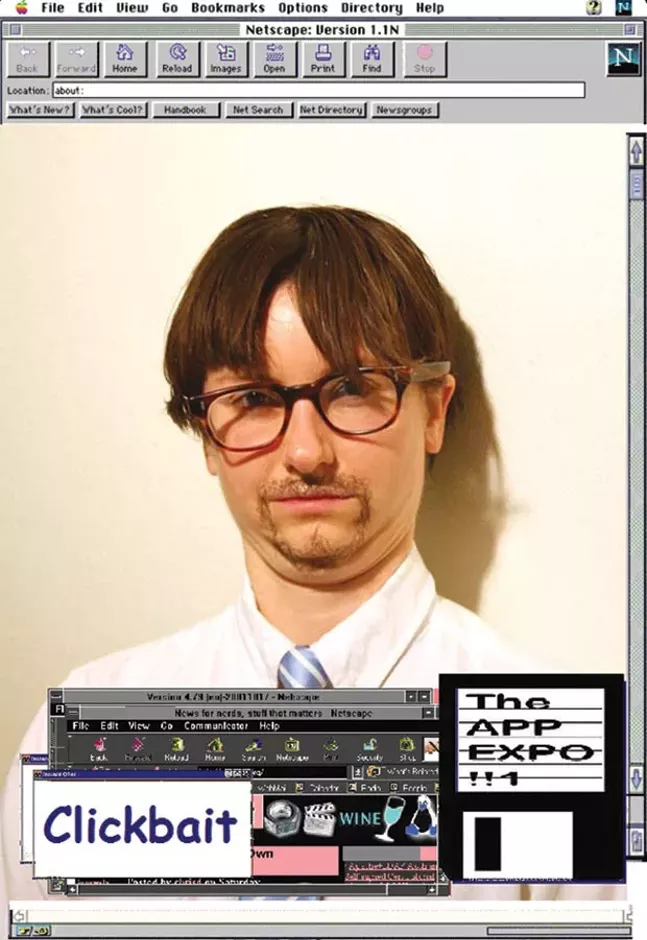 Fri., Sept. 22 – Art
Downtown lights up for art, live music and more at the Pittsburgh Cultural Trust's free quarterly Gallery Crawl. Openings include Macular, a Wood Street Galleries exhibit of kinetic light installations by the eponymous Dutch art collective. The August Wilson Center has new shows by both acclaimed photographer LaToya Ruby Frazier (see "Free Event") and the fashion-themed Went Looking for Beauty, by internationally known photographer Deborah Willis (who lectures tonight). Also catch Clickbait: The App Expo, a multidisciplinary project exploring technology by Ashley Andrews and Ashley Andrykovitch, at 707-709 Penn galleries, and a new group show at 937 Liberty. And visit the crafty folks at The Night Market, in Market Square, and the pop-up CSA PGH Small Mall, at SPACE. BO 5:30-10 p.m. Downtown. Free. www.trustarts.org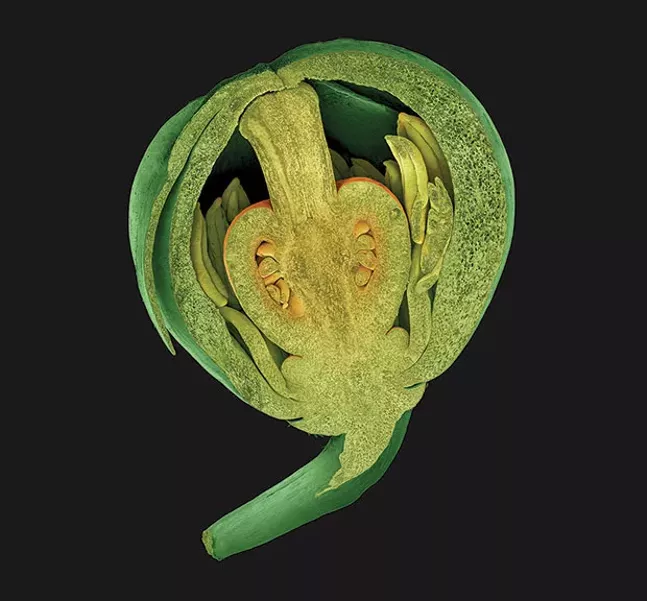 Fri., Sept. 22 – Art
Three new exhibits open with receptions tonight at Carnegie Mellon University's Miller Gallery. Designing the Computational Image/Imagining Computational Design looks at the formative years of computer-aided design. Worlds Within (organized with the Hunt Institute for Botanical Documentation) explores the hidden worlds of the internal architecture, textures and more of plants. And Hadi Tabatabai: Transitional Spaces showcases the abstract work of this internationally known Iranian-born artist. BO Reception: 6-8 p.m. Exhibits continue through Nov. 12. CMU campus, Oakland. Free. www.millergallery.cfa.cmu.edu

Sat., Sept. 23 – Free Stuff
You know the drill with RADical Days. The annual multi-week festival of free events and admissions courtesy of the Allegheny Regional Asset District (collectors of a 1 percent sales tax) continues with today's free admittance to the Carnegie Museums of Art and Natural History. Other highlights this week include: on Sept. 24, the Sen. John Heinz History Center and Western PA Sports Museum, and the National Aviary; on Sept. 25, Phipps Conservatory; and on Sept. 26, The Andy Warhol Museum and tours of Heinz Field. BO RADical Days continues through Oct. 15. Complete schedule at www.radworkshere.org
Sat., Sept. 23 – Festival
Likely this year's biggest showcase of Native American culture is the 39th Annual Pow Wow. Singing, drumming, dancing, costumed performers, arts and crafts, and native foods are among the highlights of this Council of Three Rivers American Indian Center event in Dorseyville, just northeast of Hartwood Acres Park. BO Noon-7 p.m. Also noon-7 p.m. Sun., Sept. 24. 120 Charles St., Dorseyville. $4-6. 412-782-4457 or www.cotraic.org

Sun., Sept. 24 - Zines
The Pittsburgh Zine Fair returns for the seventh year at the Union Project to honor the zine, that symbol of DIY spirit and individualism. And, with more than 75 vendors — the fair's biggest lot yet — there's one for you. WRCT DJs provide the tunes, and local eateries bring the grub. On Sept. 23, from 4-7 p.m. at Bloomfield's Bunker Projects, there's a Zine Fair Mixer, where attendees can crack open a cold one and get a preview of the next day's ware. AR 2-8 p.m. 801 N. Negley Ave., Highland Park. Free. www.facebook.com ("Pittsburgh Zine Fair")

Sun., Sept. 24 - Festival
Never received your acceptance letter to Hogwarts? Well, grab your invisibility cloak and your Thunderbird tail feather wand for Wizard U., a nationally touring event that's "the world's premiere institution for late blooming witches, wizards, and magical creatures," at Mr. Smalls Theatre. Learn how to cast curses, brew potions, compete in game like Wizards' Pong, and participate in other boozy, daytime magical activities. Also come for the specialty cocktails and the costume contest. AR 2-8 p.m. 400 Lincoln Ave., Millvale. $18 (18 and older). 412-821-4447 or www.wizarduofficial.com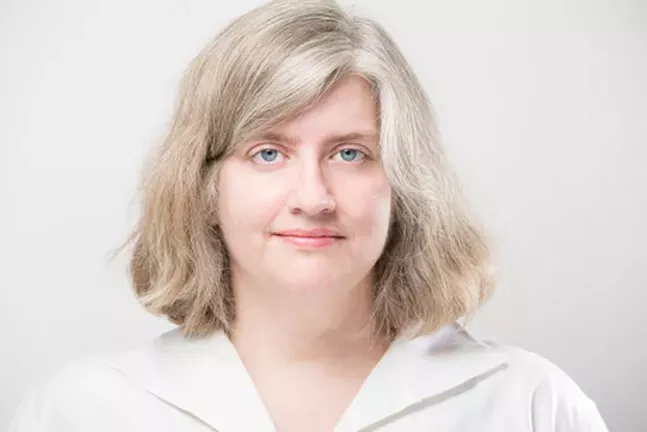 Mon., Sept. 25 – Talk
Join PublicSource, a local online media organization, for a talk with New York Times bestselling author Cathy O'Neil at the Carnegie Library of Pittsburgh Lecture Hall. O'Neil launched the Lede Program in Data Journalism at Columbia University, and her 2016 book, Weapons of Math Destruction: How Big Data Increases Inequity and Threatens Democracy, was long-listed for a National Book Award. A Q&A follows the lecture. Proceeds benefit PublicSource. AR 7-9 p.m. (6 p.m. ticketed reception). 4400 Forbes Ave., Oakland. $8-40 ($75 for private reception). www.publicsource.org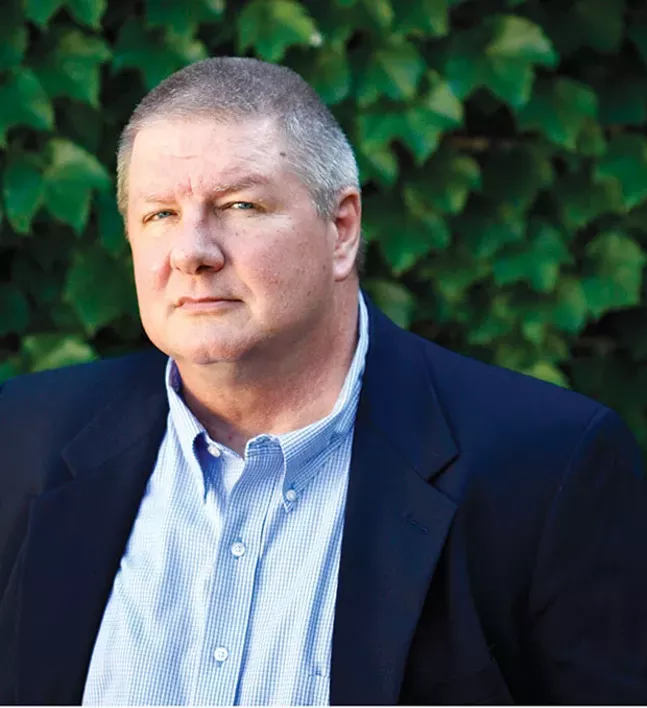 Thu., Sept. 28 – Words
Last season's Pittsburgh Contemporary Writers Series, sponsored by University of Pittsburgh's Department of English, featured authors like National Book Award-winner Ta-Nehisi Coates and MacArthur fellow Maggie Nelson. The new season begins tonight at the Frick Fine Arts Auditorium with Jeff Guinn, an award-winning investigative journalist and bestselling author who has written about everything, from Bonnie and Clyde to Charles Manson. Guinn is the former books editor at the Fort Worth Star-Telegram. AR 8:30 p.m. 650 Schenley Drive, Oakland. Free. 412-624-6508 or www.pghwriterseries.wordpress.com