Wed., Oct. 25 – Stage
Thanks to Sondheim's
Assassins
, we've seen packs of murderers singing on stage. But
Angelmakers: Songs for Female Serial Killers
might be the first theatrical work to focus on women who took life after life. The show, staged Oct. 25-Nov. 11 by
Real/Time Interventions
, stars American-born, Lebanon-based singer and actress Milia Ayache, channeling each sociopath at
Lawrenceville
's intimate new
Aftershock Theater
. "It's really like a concert, and each song represents a different killer," says songwriter Molly Rice. (Tagline: "Everyone deserves one song.") Ayache is backed live by drummer Michele Dunlap, of local punk outfit Murder for Girls, and guitarist and bassist Zorahna (The Fuckies).
Angelmakers is RTI's first solo production, after efforts including Saints Tour — Braddock, its big 2015 immersive collabo with Bricolage Productions. Rice and director Rusty Ring Thelin — spouses — were inspired by Peter Vronsky's 2007 book Female Serial Killers: How and Why Women Become Monsters. "Everybody's interested in true crime, but we don't always focus on women," says Rice. Thelin notes that women serial killers are often first driven to kill in self-defense; their ranks have often included caretakers, like nurses. But ultimate motives remain mysterious: "There's a hunger that grows in some people that doesn't grow in others," says Rice.
Angelmakers' nine real-life characters include Aileen Wuornos (subject of the 2003 film Monster); Velma Barfield, a North Carolina wife and mother; notorious Renaissance-era Hungarian countess Elizabeth Bathory; and Susanna Fazekas, the World War I-era Hungarian midwife who inspired the storied Angel Makers of Nagyrév to poison abusive spouses.
The 80-minute show's musical styles range from folk to hard rock and '80s techno-pop. But don't expect gore. "These songs aren't sensationalistic," says Rice: Rather than depicting the act of killing, they probe states of mind. (Ages 12 and up are welcome.) The goal, says Rice, is testing the bounds of empathy. "This is really about the audience: How far can you go to extend the definition of humanity to anyone?"
Wed., Oct. 25-Nov. 11. 115 57th St., Lawrenceville. $20. www.facebook.com ("angelmakers songs")
Thu., Oct. 19 – Talk
People discuss jobs, and work, as though they are ends in themselves and completely unavoidable. But in her book The Problem With Work, Duke University professor Kathi Weeks envisions a postwork society in which productivity and creativity are valued over mere employment. As part of Carnegie Mellon University's Marx@200 series, Weeks (pictured) gives an evening talk titled "Love Your Work." Earlier today, explore a different angle with "Robotics, Pittsburgh and the Future of Work," a panel discussion with robotics and policy experts including Suzy Teele, of Pittsburgh's Advanced Robotics for Manufacturing Institute. Bill O'Driscoll "Robotics": 4:30 p.m. (100 Porter Hall). Weeks: 7 p.m. (A51 Baker Hall). CMU campus, Oakland. Free. www.cmu.edu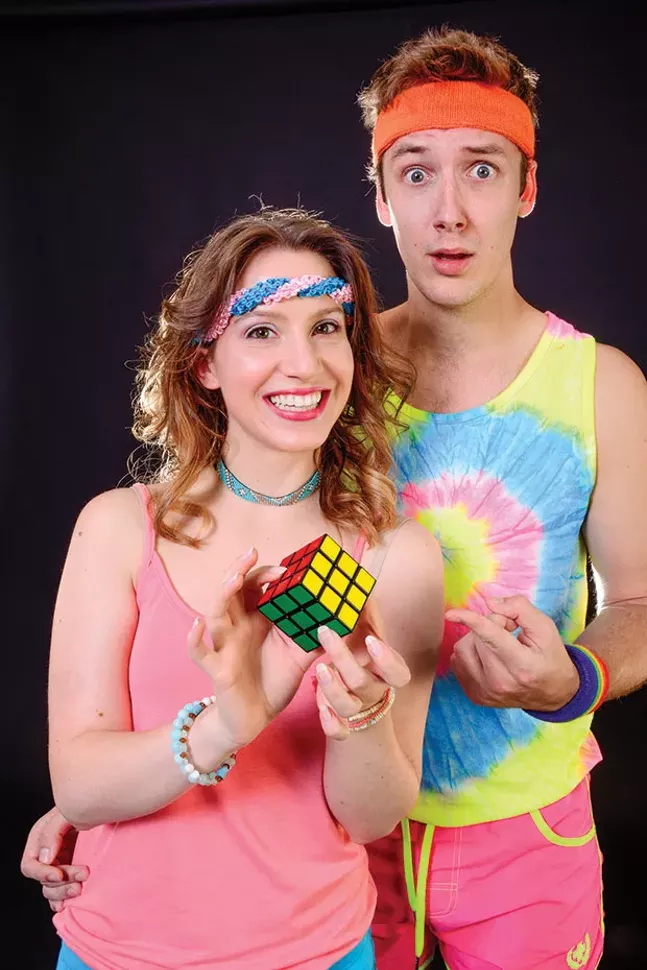 Thu., Oct. 19 – Stage
The '80s were a time of legwarmers, Pac-Man and new-wave music. But who could forget Xanadu, the cult-classic film starring Olivia Newton-John and Gene Kelly on roller skates? Pittsburgh CLO has brought the fluorescent 2007 musical adaptation to the stage. Xanadu tells the tale of Sonny (Reed Allen Worth), a boy from Venice Beach who falls in love with Kira (recent Carnegie Mellon grad Olivia Vadnais), a Greek goddess disguised as a regular California girl. Amanda Reed 7:30 p.m. Continues through Dec. 17. Cabaret at Theater Square, 655 Penn Ave., Downtown. $15-54.75. 412-456-6666 or www.clocabaret.com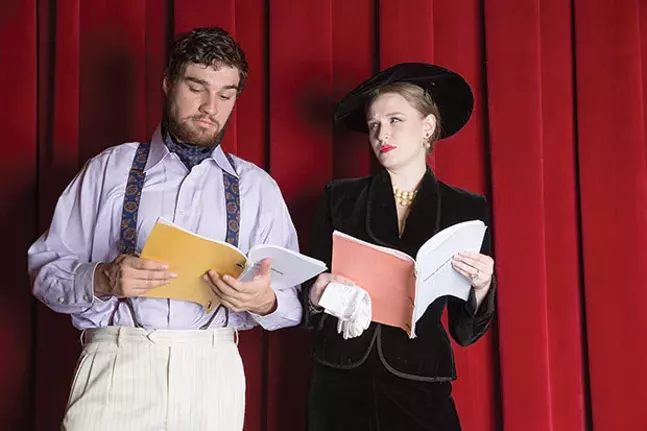 Thu., Oct. 19 – Stage
Point Park Conservatory Theatre Company opens its season with Kiss Me, Kate, the 1949 Cole Porter classic where Shakespeare meets musical comedy. The show, which won the first-ever Tony for best musical, is a musical-within-a-musical: Tensions mount between the producer/director/star and his leading lady, who's also his ex-wife. The production, directed by Zeva Barzell, gets it first performance at the Pittsburgh Playhouse tonight. AR 8 p.m. Continues through Oct. 29. Rockwell Theatre, 222 Craft Ave., Oakland. $10-20. 412-392-8000 or www.pittsburghplayhouse.com
Fri., Oct. 20 – Stage
Resonance Works opens its fifth season tonight at the Pittsburgh Youth Concert Orchestra School of​ ​Music​,​ with Into the Fire/Poet's Love. The program, presented in collaboration with TEXTURE Contemporary Ballet, begins with Camille Claudel: Into the Fire, a song cycle about French sculptor Camille Claudel's fears, memories and longings, sung by mezzo-soprano Kara​ ​Cornell. Then, baritone Daniel Teadt sings Robert Schumann's Dichterliebe​ (A Poet's Love) in a new arrangement for piano quintet by Robert Frankenberry, featuring pianist Mark​ ​Trawka​. AR 8 p.m. (150 Lake Drive, Wexford). Also 8 p.m. Sat., Oct. 21 (Rodef​ ​Shalom​, 4905 Fifth Ave., Shadyside). $35. 412-501-3330 or www.resonanceworks.org
Fri., Oct. 20 — Talk
Harry Belafonte rose to fame in the 1950s as a singer ("Day-O") and film actor, but eventually became at least as well known for his civil-rights work; he was both the first black Emmy-winner and a long-time friend of Dr. Martin Luther King Jr. Belafonte remains active with ventures like the Sankofa Justice & Equity Fund, a nonprofit he founded to leverage culture and celebrity for social justice. Tonight, in a rare Pittsburgh visit, Belafonte speaks at the Carnegie Music Hall courtesy of the Carnegie Museum of Art. Harry Belafonte on Civil Rights and Black Leadership includes an audience Q&A. BO 8 p.m. 4400 Forbes Ave., Oakland. $25-50 (VIP dinner package: $175). 412-622-3131 or www.cmoa.org
Fri., Oct. 20 – Music
One of Pittsburgh's keystone bands of the 1990s was Ploughman's Lunch, the Karl Mullen-fronted Celtic-rock group that grew out of seminal post-punk outfit Carsickness. And Ploughman's Lunch's home base was the Bloomfield Bridge Tavern. Well, this weekend, the BBT closes for good, but not without two big reunion shows by Mullen, Steve Sciulli, Dennis Childers and friends. The group, known for songs like "Whiskey From the Field," plays tonight with the Emily Rogers Band, and Saturday with Maura Moonshine and Jennifer Goree. BO 9 p.m. Also 9 p.m. Sat., Oct. 21. 4412 Liberty Ave., Bloomfield. $5. www.facebook.com ("ploughman's lunch")
Sat., Oct. 21 –Art
Timothy Kelley is a painter, sculptor and ceramicist who combines media in works that often resemble wall plaques or free-standing sculptures. The works frequently frame mysterious imagery that suggests the products of a lost earlier civilization, cryptic symbols and haunted faces. Kelley runs the North Side gallery called artdfact; Silent Beings, his new exhibit at Panza Gallery, opens tonight with a reception. BO Reception: 6-9 p.m. (free). Exhibit continues through Nov. 25. 115 Sedgwick St., Millvale. 412-821-0959 or www.panzagallery.com
Sat., Oct. 21 – Words
Shannon Reed (pictured), author of blog posts like "How to Talk to Your Children About Post-Apocalyptic Cannibalism," and a frequent humor contributor to The New Yorker, is one of four Pittsburgh-based writers, all with national credits, contributing to Funny Ladies: A Much-Needed Night of Laughter. Tonight's program at City Books also includes Rachel Mabe, Rachel Brickner and Jennifer Bannan. Admission is free. BO 7 p.m. 908 Galveston St., North Side. Free. 412-3211-72323 or www.citybookspgh.com
Sat., Oct. 21 — Tour
Rising rents notwithstanding, few Pittsburgh neighborhoods have as high a concentration of artists as does Lawrenceville. At the 13th Annual Lawrenceville Artists Studio Tour, visit the working spaces of more than 50 artists in disciplines from painting, drawing and photography to printmaking, sculpture and wearable items. Today's free self-guided tour along the Butler Street corridor between 34th and 57th streets includes free performances by Chatham Baroque at 2:30 and 3:30 p.m., at Ice House Studios, which also hosts an outdoor Artist Market. See the website for a map. BO 11 a.m.-6 p.m. Free. www.lawrencevilleart.com
Sat., Oct. 21 – Stage
PICT Classic Theatre opens its season with Romeo and Juliet at its new venue, WQED's Fred Rogers Studio. PICT artistic and executive director Alan Stanford, who directs, transplants Shakespeare's classic tragedy from the streets of Renaissance Verona to New York City's Little Italy in the 1930s. Pittsburgh-based PICT veteran Adrianne Knapp stars as Juliet, Pitt alum Dylan Meyers plays Romeo, and local favorite James FitzGerald is Friar Laurence. AR 7:30 p.m. Continues through Nov. 4. 4802 Fifth Ave.,Oakland. $13-39. 412-561-6000 or www.picttheatre.org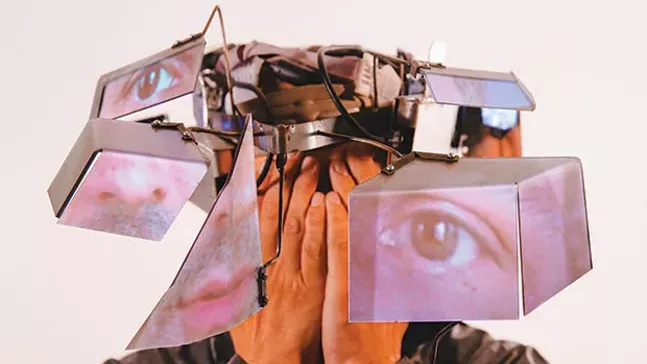 Tue., Oct. 24 – Dance
The masks of our online identities, and the fate of physical contact in the digital era, are the subjects of
Touch Update
, a forthcoming multidisciplinary work by internationally known, Pittsburgh-based
Bill Shannon
. The in-process work, which gets a showing tonight as part of the
Kelly-Strayhorn Theater
's Penn Avenue Creative Artist in Residence, combines movement, wearable projection technology, and video installation. Shannon, sometimes known as "Crutchmaster" for his dancing on crutches, works here with collaborators including Ron Chunn, Teena Custer, Cornelius Henke, Anna Thompson and Taylor Knight.
BO
7 p.m. 5941 Penn Ave., East Liberty. Pay what makes you happy. 412-363-3000 or
www.kelly-strayhorn.org
Thu., Oct. 26 — Words
Four University of Pittsburgh's more distinguished master's-of-fine-arts alumni poets return to for a reading tonight. The Pittsburgh Contemporary Writers Series program, in the William Pitt Union's Kurtzman Room, features CM Burroughs (a fellow of Yaddo, The MacDowell Colony, and Cave Canem Foundation who now teaches at Columbia College Chicago); Cindy Arrieu-King (author of People Are Tiny in Paintings of China and Manifest), Brandon Som (The Tribute Horse; winner of the Snowbound Prize) and Stacey White (Choke; winner of the Frank O'Hara Prize). AR 7 p.m. 3959 Fifth Ave., Oakland. Free. 412-624-6508 or www.pghwriterseries.wordpress.com