SPOTLIGHT: Sun., Nov. 13 — Stage
Is Pittsburgh ready for a "kids' drag show"?
We'll find out Nov. 13, when Twinkle makes its local debut. The open-mic-style afternoon talent show, produced by Viva Valezz, isn't strictly for drag: Kids ages 2-18 can perform any way they please, from singing or dancing to reading poetry, playing an instrument or doing magic tricks. What's unique is that Twinkle expressly encourages performances by gender-fluid children — kids like Valezz's son, Esai, who feel themselves to be either a little of both biological sexes, or neither. "Ever since he was 2 years old, he's been sneaking my stilettoes into his bedroom," she says. E (pictured), now 11 and a student at Pittsburgh's Creative and Performing Arts School, favors dresses, nail polish, bright makeup and colorful scarves. (Valezz, a burlesque performer and producer, acknowledges that the fact that she taught dance classes in their home might have influenced E's aesthetic.) E was one of 15 or so performers at the first Twinkle, held last year, in Columbus, Ohio, where Valezz lived before moving to Pittsburgh. There, before an audience of 75 or more, E did an archery act while costumed as Katniss from The Hunger Games.
On Nov. 13, on the stage of Most Wanted Fine Art, he's planning a Madonna lip-sync tribute, says Valezz. To encourage other kids to join in, Valezz has also booked some PG-rated acts by adult performers, including a contortionist, a drag king, and two mothers and their gender-fluid child. Mostly, though, Valezz hopes Twinkle will help other gender-fluid kids do as well as E has. "He has really blossomed since we moved to Pittsburgh," she says. "I just want him to be happy being himself."
A majority of the event's proceeds will benefit Proud Haven, a local resource for shelter and support for homeless, transgender and queer youth. Bill O'Driscoll 3 p.m. Sun., Nov. 13. 5015 Penn Ave., Garfield. $2-5 (free for kids 12 and under). vivavalezz@gmail.com
Thu., Nov. 10 – Words
Black Poets Speak Out began in 2014 as a hashtag campaign for videos of poets responding to police violence against African Americans. Following Nov. 9's community workshop and reading here, presented by Pitt's Center for African American Poetry and Poetics, three noted black poets give a free reading tonight at the Frick Fine Arts Center. Atlanta-based Jericho Brown's book Please won the American Book Award. Brooklyn's Mahogany L. Browne (pictured) is an executive editor at online literary magazine The Offing. And Amanda Johnston, from Austin, Texas, co-founded Black Poets Speak Out. Bill O'Driscoll 5:30 p.m. Schenley Drive, Oakland. Free. www.caapp.pitt.edu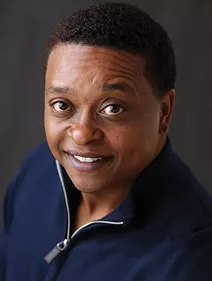 Thu., Nov. 10 - Stage
Stephen Adley Guirgis is perhaps today's most acclaimed American playwright, and his 2015 dark comedy Between Riverside and Crazy won the Pulitzer. But ask Bryant Bentley (pictured) why he likes this raucous play about a cantankerous retired New York City cop named Walter, his ne'er-do-well son and the people in their lives, and the answer is quite personal. "The father-and-son relationship," says Bentley, who plays the son, Junior, in Pittsburgh Public Theater's local-premiere production. "It got me because somewhat of this show reminds me of my life, and my relationship with my father." Bentley's biological father has never acknowledged to him that Bentley is his son — a hurt the Columbus, Ohio-based actor drew on when he played Junior previously, at Washington, D.C.'s Studio Theater: "Junior just wants to feel accepted. Walter can't even tell him he loves him." Bentley says he's excited to perform opposite Eugene Lee (from the Public's staging of August Wilson's How I Learned What I Learned), as Walter, and the rest of the seven-member cast directed by Public favorite Pamela Berlin. Despite its salty language and earthy comedy, says Bentley, this show is intimate: "I feel like I'm in someone's house. I feel like I'm literally watching someone's life." The first performance is tonight. BO 8 p.m. Continues through Dec. 11. 621 Penn Ave., Downtown. $15.75-56. 412-316-1600 or www.ppt.org

Thu., Nov. 10 – Stage
Point Park University's Conservatory Theatre Company presents Edward Bonds' The Sea. The 1973 comedy, drawing on themes from Shakespeare's The Tempest, takes place during the Edwardian era in a seaside village where Willy and other oddball members of the town mourn the death of a beloved resident killed in a violent storm. The show is directed by David Cabot, a longtime favorite at Point Park's The REP. The Sea is staged in the intimate Studio Theatre of the Pittsburgh Playhouse. Ian Flanagan 8 p.m. Continues through Dec. 4. 222 Craft Ave., Oakland. $10-24. 412-392-8000 or www.pittsburghplayhouse.com

Fri., Nov. 11 – Screen
"Films from Pittsburgh" don't just mean Hollywood productions shot here. Today's Do-It-Yourself & Community Archiving Symposium, courtesy of the Los Angeles-based Association of Moving Image Archivists, is focused on both preserving and exhibiting films made locally, whether by professional or amateurs. The free, day-long event at the Omni William Penn Hotel includes talks and workshops on archiving AV materials (digitally and physically). There's also an afternoon talk by local filmmaker Chris Ivey on his epic documentary series about gentrification, East of Liberty. Evening screenings include: local treasure Tony Buba's 1988 indie-classic feature Lightning Over Braddock; a program of short regional films on 16 mm; vintage films by design legends Charles and Ray Eames; and, of special note, "Envisioning Pittsburgh," a program of archival rarities, including local TV-news footage and a promotional film created for Pittsburgh's bicentennial, in 1957, all set to live scores by musicians Ben Opie and Colter Harper. BO 9:30 a.m.-10 p.m. 530 William Penn Place, Downtown. Free; register at www.amiaconference.net.
Fri., Nov. 11 – Comedy
John Dick Winters really wants to know: When someone stencils "RAPE" under the "STOP" on a stop sign, who is the intended audience? "Is it for the dude who's willing to do the worst thing imaginable to a woman — but under no circumstances will break a traffic law?" The burly, bearded Pittsburgh comedian is back home to wrap his 30-city Celebrate the Ugly Things tour with tonight's live recording at Club Café. The special edition of Comedy Roulette is hosted by Alex Stypula. BO 10:30 p.m. 56 S. 12th St., South Side. $10 (21 and over). 412-431-4950 or wwwclubcafelive.com

Sat., Nov. 12 – Art
Interactive exhibit The Stories You Tell opens today in the Forum Gallery of the Carnegie Museum of Art. The museum encourages visitors to offer creative responses to the exhibit, which features works by Romare Bearden, Mary Cassatt, Henri de Toulouse-Lautrec and many others. Attendees can place emoji tags beneath works, write a six-word story on the gallery wall or create collaborative stories with other visitors. IF 10 a.m.-5 p.m. Exhibit continues through March 17. 4400 Forbes Ave., Oakland. $11.95-19.95. 412-622-3131 or cmoa.org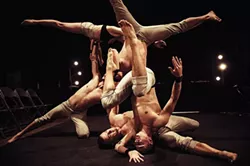 Sat., Nov. 12 – Stage
The EQT Bridge Theater Series begins its season with award-winning Australian acrobatic ensemble Gravity & Other Myths performing A Simple Space. The audience encircles a small stage while the troupe exhibits "exhilarating human physicality," conjuring a narrative through body movements rather than words. Featuring seven performers and a driven by a solo percussionist, the group, founded in 2009, performs this intimate, hour-long show at the August Wilson Center this morning and this afternoon. The show is recommended for those as young as 7. IF 11 a.m. and 3 p.m. 980 Liberty Ave.,Downtown. $10.50. 412-456-6666 or www.trustarts.org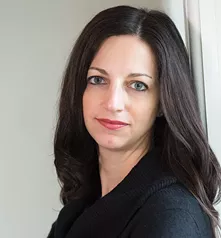 Sat., Nov. 12 – Words
Margo Orlando Littell reads from her debut novel Each Vagabond by Name at the Millvale Community Library this afternoon. The book is about a small Southwestern Pennsylvania town where bar owner Zaccariah and his former lover Stella, whose daughter disappeared 15 years prior, become entwined again when a strange group of travelers comes to town. The Brooklyn-based Littell, who was born and raised in Connellsville, will discuss her novel, answer question and sign copies. Refreshments will be provided by Tupelo Honey Teas. IF 1 p.m. 213 Grant Ave., Millvale. Free. 412-822-7081

Sat., Nov. 12 – Stage
The Hillman Center for Performing Arts welcomes the eclectic Rhythmic Circus and the Minneapolis-based troupe's award-winning show Feet Don't Fail Me Now! tonight. The show, which debuted in 2008, has tap dancers clacking and shuffling through various musical segments backed by a spirited seven-piece brass funk band and featuring "Heatbox," the human beatbox. The Hillman Center is located on the campus of Shady Side Academy. IF 7:30 p.m. 423 Fox Chapel Road, Fox Chapel. $16-30. 412-968-3040 or www.thehillman.org

Sat., Nov. 12 – Talk
They like comedy. They like drinking craft beer. And they're good at both. Two years ago, local comics Ed Bailey and Day Bracey launched their Drinking Partners podcast, and tonight they mark its 100th episode with special guests. At the Pittsburgh Playwrights space, Downtown, the politically minded pair hosts Braddock Mayor John Fetterman, filmmaker and gadabout Rick Sebak, and artist Baron Batch. The evening begins, celebratorily enough, with a beer tasting by six local breweries and local comic T-Robe does a set. BO 7 p.m. 937 Liberty Ave., Downtown. $20-25. www.epicastnetwork.com