Thu., Nov. 29 — Stage
William Shatner: actor, director, recording artist and, most recently, app creator. He's a cultural icon whose CV includes everything from Star Trek to Priceline Negotiator. Now, at 81, he's touring with his one-man show, Shatner's World: We Just Live in It. He recently spoke with City Paper via telephone from his offices in San Fernando Valley, Calif. A full transcript of this interview can be found at www.pghcitypaper.com.
What can people expect from this show?
The show is about me and some of the adventures I've had, some of the lessons I've learned. But it talks about all kinds of things, from motorcycles to death to love to music to Star Trek to Next Generation to Boston Legal to the essence of comedy.
What makes it into the performance? 
I ponder the question of where you get your sense of humor. I found mine by going to a burlesque theatre when I was an adolescent to see a striptease artist. I became enamored by the artists: The guy [on stage] says, "I have a ringing in my ears," and the doctor says "Don't answer it." 
You haven't been on Broadway since the 1960s. How does it compare to performing on-screen? 
It's all different and it's all the same. You take a deep breath and say the words, but the energy involved in theater far exceeds what you do in front of the camera.
Lauren Daley 7:30 p.m. Thu., Nov. 29. Benedum Center, 719 Liberty Ave., Downtown. $43-185. 412-456-6666 or trustarts.org
Sat., Nov. 24 — Words
An Evening With Kevin Smith is also the title of a DVD, and the recording of the filmmaker's live Q&As spawned four sequels. For someone whose most famous movie was essentially guys hanging around chatting, this shouldn't be a surprise. Comic books and God are two topics the creator of Clerks could riff endlessly on. (He once did so at a seven hour Q&A held in his native New Jersey.) The minutiae of Smith's day-to-day life became the bestselling book My Boring Ass Life and in March he penned another, subtitled Life Advice From a Fat Lazy Slob Who Did Good. "Doing good" entailed creating "View Askewniverse"; the cinematic world that encompasses Clerks, Dogma and Jay and Silent Bob among others. But Smith abandoned this world for high-budget comedies like Zack and Miri Make a Porno. It is a move he regrets and fell out with one-time mentor Harvey Weinstein over. In 2011, he wrote and directed the very small and very un-PC indie horror flick Red State. At 42, Smith is retiring from directing and claims upcoming hockey saga Hit Somebody will be his last. Ask him why when he speaks Sat., Nov. 24, at Carnegie Library Music Hall of Homestead, open to all ages. Catherine Sylvain 8 p.m. 510 E. 10th Ave., Homestead. $45-60 (also $100 VIP meet-and-greet). 412-368-5225 or www.librarymusichall.com
Fri., Nov. 23 — Exhibit
Though the odd rose still heartily blooms outdoors, your odds of floral delight greatly increase under a roof. And they're better still at Phipps Conservatory and Botanical Gardens. Today, Phipps opens its popular Winter Flower Show. The exhibit is as seasonal as it is flowering, with a Victorian-style hearth, an 1893 World's Fair-themed Garden Railroad, elaborate Yuletidish decorations and the requisite panoply of poinsettias, amaryllis and paperwhites. Also, starting Sun., Nov. 25, visit evenings from 5-10 p.m. for Phipp's new outdoor Winter Light Garden, with its glowing orbs, fountain of light and more (all LED-lit). Bill O'Driscoll 9:30 a.m-10 p.m. Winter Flower Show continues through Jan. 6. $9-12 (free for kids under 2). Schenley Drive, Oakland. phipps.
conservatory.org
Fri., Nov. 23 — Comedy
After all that family time on Thanksgiving, who doesn't need a laugh? Starting tonight, Aaron Kleiber — recently named best local comedian by Pittsburgh Magazine — hosts a pair of standup events highlighting Pittsburgh talent. Tonight's show launches the monthly Pleasure Bar Comedy Showcase. The Bloomfield landmark features Pittsburgh Improv regular Terry Jones with Isaac Kozell, Ed Bailey and Day Bracey. But wait, there's more: Saturday night, at Oakland's Ironworks bar, Concert Chaos and PghComedy.com present the Nothing Sacred Comedy Show, featuring WDVE favorite Alex Stypula plus John Winters, Tim Ross and Robert X. BO Pleasure Bar: 9:30 p.m. (4729 Liberty Ave., Bloomfield; no cover). Nothing Sacred: 9 p.m. Sat., Nov. 24 (45 Bates St., Oakland; $5). pittsburghcomedy@gmail.com
Sat., Nov. 24 — Music
For its fifth annual Suite Life: A Billy Strayhorn Birthday Bash, the Kelly-Strayhorn Theater goes even bigger than usual. Tonight's show feting Pittsburgh-native jazz legend (and theater co-namesake) Strayhorn features the 18-piece Pittsburgh Jazz Orchestra. The band's led by nationally known trumpeter Sean Jones, and features top local talent, including vocalist Carolyn Perteete. Tonight's program, naturally, highlights compositions by Strayhorn, whose collaborations with Duke Ellington included "Take the A Train" and "Lush Life." BO 8 p.m. (7 p.m. VIP reception). 5941 Penn Ave., East Liberty. $15-75. 412-363-3000 or kelly-
strayhorn.org
Sun., Nov. 25 — Dance
If there's a correct way to say "So You Think You Can Dance," it's with unflagging enthusiasm. The live tour of the hit Fox reality-TV dance competition returns to Pittsburgh, featuring stars from its ninth and latest season. The top 10 finalists — including the two winners trained in classical ballet — will dance their most popular routines alongside original pieces tonight at the Benedum Center. Spectacle and athleticism merge in the show's diverse range of dance styles, including ballroom, contemporary and hip hop. Catherine Sylvain 7:30 p.m. 719 Liberty Ave., Downtown. $39.50-65. 412-456-6666 or www.trustarts.org
Mon., Nov. 26 — Stage
Health care is perpetually in the news; why not on stage? Pittsburgh Public Theater's fall series of free public readings of new plays by local playwrights continues with The Spirit Queen of Bloomfield. Joanne Pompeo's drama imagines a neighborhood where "a thousand-year tradition of healing is threatened by the lack of an heir" even as "a mega-hospital makes a move on the land where the last healer lives." The series is coordinated by nationally known Pittsburgh-based playwright Tammy Ryan and the Public's Rob Zellers. A cast of local actors brings Spirit Queen to life tonight. BO 7 p.m. 621 Penn Ave., Downtown. Free. 412-316-1600 
Tue., Nov. 27 — Music
Performing The Music of Michael Jackson live, the Pittsburgh Symphony Orchestra is competing with a lot of other tribute shows. Fortunately it will be joined by guest conductor Brent Havens, a veteran of rock symphonic programs, and guest vocalist James Delisco. The dreadlocked singer avoids outright mimicry of Jackson to let his own personality shine through, a personality that won him E! Network's reality show The Entertainer. Hits from every era of Jackson's music will be played at Heinz Hall tonight. CS 7:30 p.m. 600 Penn Ave., Downtown. $25-85. 412-392-4900 or pittsburgh
symphony.org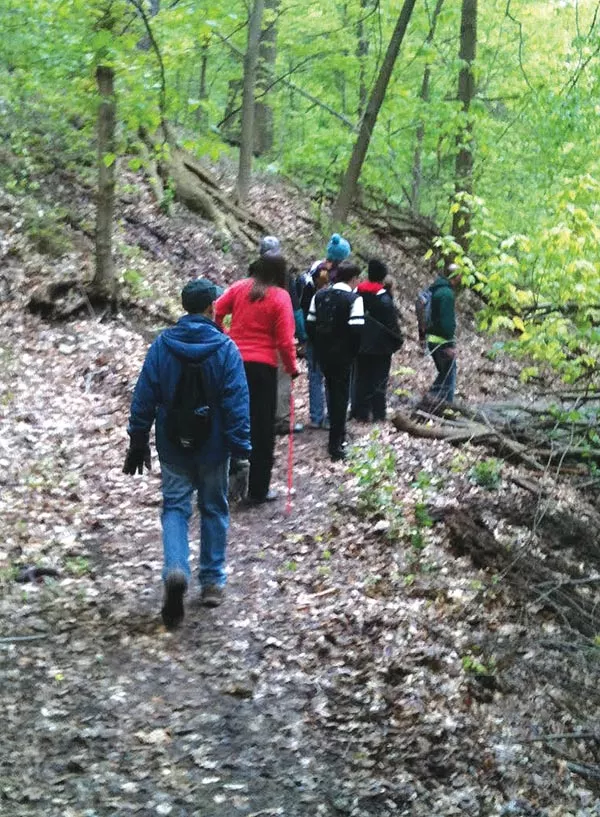 Weds., Nov. 28 — Outdoors
A High-Energy Hike might be something to schedule for the week after Thanksgiving. Fortunately, Venture Outdoors takes advance bookings, so you can safely pre-game with turkey. The nonprofit committed to connecting Pittsburghers with the region's outdoor amenities holds the brisk four- to six-mile hikes in this series in the city's municipal parks on a fortnightly basis. Tonight's hike through Highland Park is rated moderately physically challenging, and registration is required. CS 6-8 p.m. North Highland Avenue at Reservoir Drive, Highland Park. $8. 412-255-0564 or ventureoutdoors.org
Thu., Nov. 29 — Words
Pittsburgh's first erotic-poetry slam could also be its most elaborate slam generally. Exotic dancers and adult-novelty vendors will appear alongside poets competing to be named King or Queen of Slamrotica: "A new throne in raw poetic exposure." Local spoken-word artists Leslie "Ezra" Smith and Candace Walker, a.k.a. Hotep, host. Judges include playwright Kim El and Shadow Lounge's Justin Strong. An award is available for the best dressed tonight at Homewood's Galaxy Lounge. CS 8-11 p.m. 7246 Kelly St., Homewood. $7-10. 412-927-2498 or www.showclix.com/event/SLAMROTICA