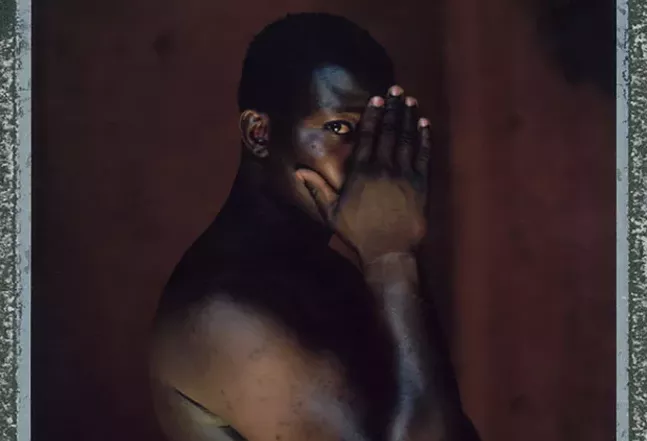 FREE EVENT: Mon., Nov. 27 - Advocacy

According to a new report from the Human Rights Campaign, 102 transgender people have been killed in the U.S. over the past five years. And "almost half of transgender people have experienced some form of sexual violence," says Grace Coleman, executive director of Pittsburgh's Crisis Center North, which serves victims of domestic violence, their children, and teens in violent dating relationships. One-third of transgender people, adds Coleman, have experienced intimate-partner violence. On Mon., Nov. 27, at a free program called Stories Coming Together, CCN will focus on violence affecting the LGBTQ community.
The evening at the New Hazlett Theater includes a talk by Dr. Rachel Levine, Pennsylvania's acting secretary of health and physician general, and the state's highest-ranking transgender official. Levine was recently named one of NBC's Pride 30, a national roster of LGBTQ people making a difference in that community.
Coleman says the Nov. 27 event is part of a larger discussion about LGBTQ rights that includes marriage equality, housing, employment and more. Also expanding the conversation will be 17 large-scale photos from Where Love Is Illegal, a series of portraits of LGBTQ people facing oppression around the world by award-winning photographer Robin Hammond. The portraits, to be displayed in the New Hazlett's lobby, include stories handwritten by their subjects, who include Buje, a gay man from Nigeria, a country where homosexuality is criminalized and arrests of gay people have risen. Buje himself was arrested, imprisoned, and lashed with a horse whip, and suffers from social isolation. "Any time I remember my family and my mother, the hate they have for me, I will just be crying, I want to die," he writes. "I became homeless, had no family, nothing. It became difficult for me. There is no end to this suffering, until God wills it."
— Bill O'Driscoll
6-9 p.m. Mon., Nov. 27. 6 Allegheny Square East, North Side. Free. www.storiescomingtogether.eventbrite.com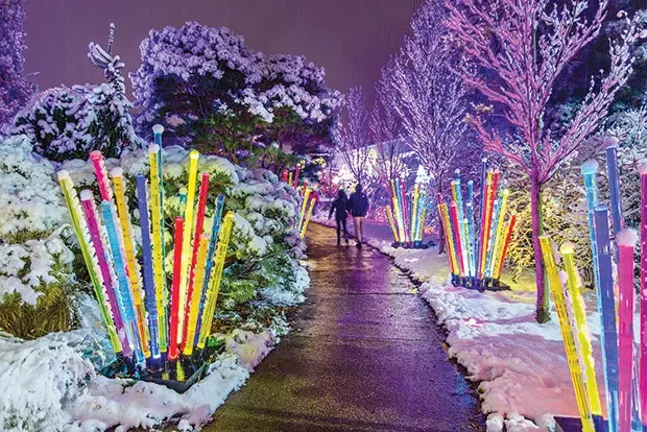 Fri., Nov. 24
Phipps Conservatory and Botanical Gardens brings festive flora to Oakland with its Holiday Magic! Winter Flower Show and Light Garden, starting tonight. Artful lights, festive props, decorated fir trees, amaryllis, orchids and more than 2,000 poinsettias enliven its 23 distinct gardens. The best part? With Phipps' extended hours, visitors can enjoy the holiday display until 11 p.m. nearly every night of the season. Amanda Reed 9:30 a.m.-11 p.m. Exhibit continues through Jan. 7. 1 Schenley Drive, Oakland. $11.95-17.95 (timed ticketing). 412-622-6914 or www.phipps.conservatory.org

Fri., Nov. 24 – Shopping
If you're shopping on Black Friday, don't forget I Made It! For the Holidays. The 11th annual I Made It! Market's venue for hand-crafted goods features 100 local artisans offering photography, paper goods, bath and body, ceramics, fiber, food and drink, kids stuff and homewares. Today and tomorrow, the former Office Depot at the Waterfront hosts the marketplace; on Sunday comes I Made It's first Kids Day, which is the market plus a Kids Shop staffed by accredited child-care professionals and including hands-on craft activities. Bill O'Driscoll 10 a.m.-6 p.m. Also 10 a.m.-4 p.m. Sat., Nov. 25. Kids Day: 10 a.m.-4 p.m. Sun., Nov. 26. West Homestead. www.imadeitmarket.com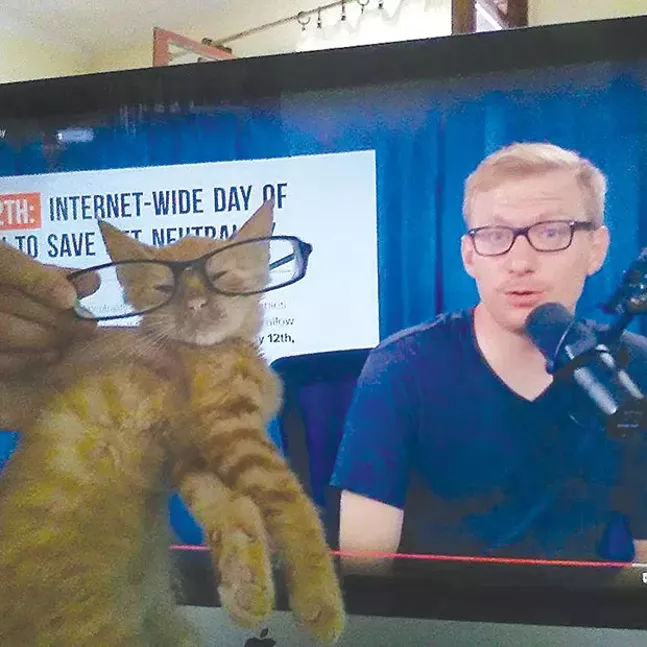 Fri., Nov. 24 – Comedy
Speaking of Black Friday, Ron Placone might have something to say about people trampling each other over discounted flat-screens. The politically minded comic, a Pittsburgh native now living in Los Angeles, is a writer, producer and on-air talent for The Jimmy Dore Show, and a TYT regular. Current events and media analysis are his forte, and tonight, he brings his standup act to The Unplanned Comedy Warehouse, with comedic support from Johnny Lee Dam, Alex Stypula and CP contributor Mike Wysocki. BO 9:30 p.m. 5601 Butler St., Lawrenceville. $10. www.ronplacone.com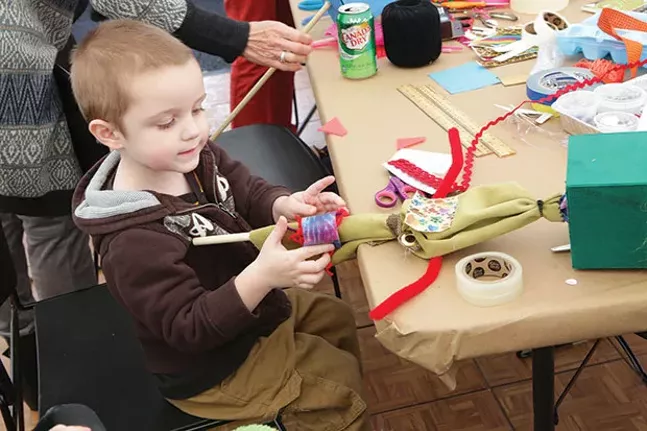 Sat., Nov. 25
The Westmoreland Museum of American Art hosts Family Day today, with free fun for visitors of all ages. Museum-goers can check out current exhibitions including A Timeless Perfection, featuring early-20th-century figurative sculptures; participate in a scavenger hunt; and flex their creative side with art projects. AR 11 a.m.-3 p.m. 221 North Main St., Greensburg. Free. 724-837-1500 or www.thewestmoreland.org
Sat., Nov. 25
Join BoxHeart Gallery tonight for a reception celebrating the opening of not one, but two exhibits. Pittsburgh 10 (+2) celebrates the work of the Pittsburgh 10, a group of regional artists brought together by longtime local artist Lila Hirsch-Brody, plus two additional contributors. Distortion, meanwhile, features artwork by Kyle Ethan Fischer, Carolyn Pierotti and Caleb Thimell that explores the perception of time. Chat with the artists tonight while enjoying some light refreshments. AR Reception: 5-8 p.m. Exhibits continue through Jan. 12. 4532 Liberty Ave., Bloomfield. Free. 412-687-8858 or www.boxheartgallery.com

Sat., Nov. 25 – Music
Billy Strayhorn composed his first music while still a student at Westinghouse High School; by the late 1930s, the hyper-talented 23-year-old was playing piano, writing songs and more for a guy named Duke Ellington. Each year, Kelly-Strayhorn Theater celebrates the legacy of one its namesakes with Suite Life, a birthday tribute to the composer of "Take the 'A' Train" and "Lush Life." This year's show features a horn-fueled all-star band led by drummer Charles "Poogie" Bell and including vocalist Anqwenique Wingfield. A pre-concert fundraiser, Suite Life Soirée ($100, or $150 per couple), takes place at Wallace's Whiskey Room at 6 p.m. Proceeds from Suite Life benefit the Strayhorn Legacy Fund, supporting the theater's youth and family programming. BO 8 p.m. 5941 Penn Ave., East Liberty. Pay-what-makes-you-happy. 412-363-3000 or www.kelly-strayhorn.org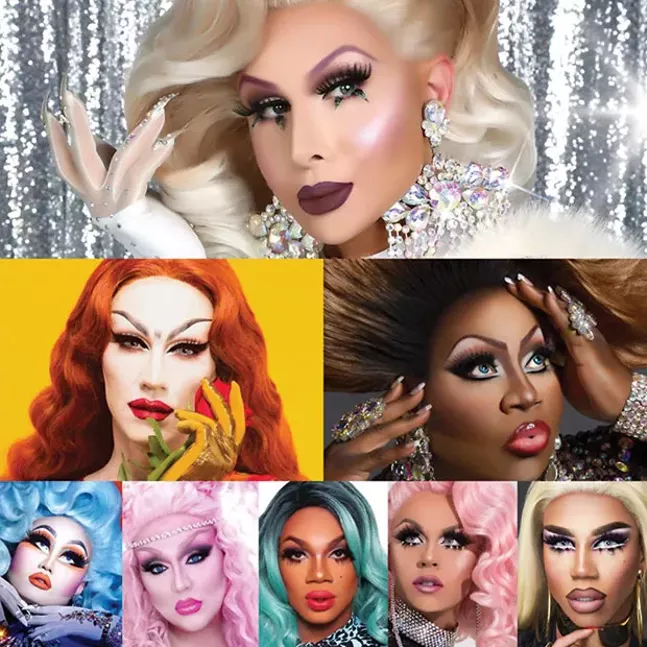 Sat., Nov. 25 – Drag
Santa's bag exploded and what have we here? It's a Drag Queen Christmas, with more kitschy props than you can count, and a passel of queens strutting their stuff. Tonight, just one month short of the holiday proper, join Shea, Kim, Latrice, Farrah and more as this six-week national tour hits the Carnegie Music Hall of Homestead. Roxxxy Andrews hosts. BO 8 p.m. 510 E. 10th Ave., Munhall. $22-152. 877-987-6487 or www.librarymusichall.com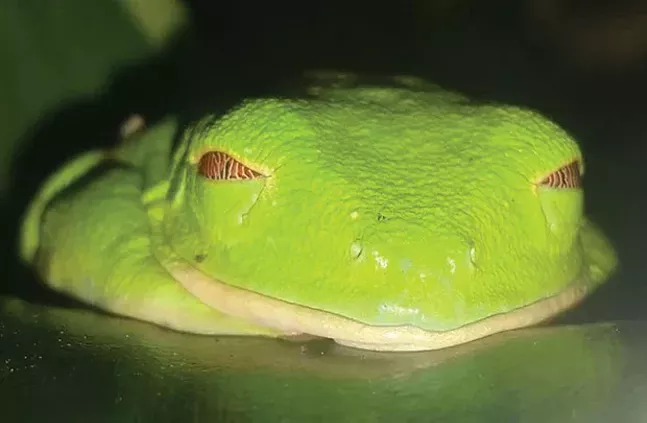 Sun., Nov. 26 – Festival
Local reptile collector Amber Jordan is staging Hooked on Reptiles, her inaugural reptile expo, at Spirit, with some twists. One, expect not just more than 20 booths of live reptiles, but also glassblowers, tarot readings, and live flesh suspensions. Two, the event is immediately followed by a concert of local heavy-music acts Only Flesh, Leprosy, Wretched Hive, and Reign of Z. Finally, some proceeds benefit the Testicular Cancer Awareness Fund, so the fundraising fun includes — we couldn't make this up — a "teabagging booth" staffed by two women wearing artificial hoo-has. BO Expo: 3-7 p.m. Concert: 7-11 p.m. 242 51st St., Lawrenceville. $13. www.facebook.com ("hooked on reptiles")

Mon., Nov. 27 - Workshop
Ever wonder how sound travels in a cave? For three days starting today, The Children's Museum of Pittsburgh answers that question with MAKESHOP: Sound Exploration. Continuing MAKESHOP's monthly themed programming, Sound Exploration asks kids to name sounds found in caves and other underground spaces — from drips to echoes and bat calls — and recreates them in the museum using contact microphones and looping apps. Then, staff help children learn some cave science. AR 10 a.m.-4:30 p.m. Workshop continues through Wed., Nov. 29. 10 Children's Way, North Side. $13-16 (free for children under 2). 412-322-5058 or www.pittsburghkids.org
Tue., Nov. 28 – Exhibit
Learn what happens inside the minds of birds at the National Aviary with its new free-flight bird show Bird Brains. Featuring vultures, macaws, crows, penguins, owls and more, the show explores bird intelligence. Watch a macaw use its smarts and climbing skills to complete an obstacle course, and catch a crow employ its problem-solving skills to get food. The twice-daily show ends with a visit from the Aviary's endangered African penguins. AR 11 a.m. and 1:30 p.m. Show continues through Jan. 31. 700 Arch St., North Side. $14-15. 412-323-7235 or www.aviary.org

Thu., Nov. 30 – Crafting
Drop by the Society for Contemporary Craft tonight for a discussion about fiber art, or art that employs plant, animal or synthetic fibers. Inspired by the recent publication of Artistry in Fiber, a three-volume series, Pittsburgh artists and educators will talk about the evolution of fiber traditions, education and technique. The event is moderated by University of Pittsburgh urban-studies professor and Pittsburgh Fiber Arts Guild president Carolyn Carson. A book-signing features co-author Anne Lee (pictured, at left); a reception follows the discussion. AR 6-8 p.m. 2100 Smallman St., Strip District. Free. 412-261-7003 or www.contemporarycraft.org.

Thu., Nov. 30 – Words
Tonight, the Pittsburgh Poetry Collective's Steel City Slam hosts its edition of the Women of the World Poetry Slam. In three fast-paced rounds, 13 performance poets will compete at City of Asylum's Alphabet City venue. The winner gets a cash prize and the chance to represent Pittsburgh at the 2018 Women of the World Poetry Slam, next March in Dallas. BO 8 p.m. 40 W. North Ave., North Side. $10. www.alphabetcity.org