Back in February 2013, it seemed ambitious: opening a comedy-only theater Downtown, with shows booked every Friday and Saturday. But Arcade Comedy Theater's unique mix of improv, sketch and standup, plus comedy classes, caught on quickly. Today, Arcade has ushered some 50,000 spectators and students through its doors, and is adding to its total of 1,000-plus shows at the rate of up to six or seven bookings a week, up to four nights weekly. (There are even Saturday kids' matinees.) All that tested the limits of the 75-seat Liberty Avenue storefront. "We were at capacity as far as programming was concerned," says Michael Rubino, one of the four Arcade co-founders who direct the venue.
Starting this weekend, thanks to its landlord, the Pittsburgh Cultural Trust, the nonprofit Arcade has a new home right up the street. The Trust renovated a long-vacant storefront into two theaters, plus classroom space and a lounge, more than doubling Arcade's capacity. Grand Opening-weekend shows include, on Nov. 3, a set by in-house improv troupe Player One; a standup showcase; and Friday Night Improv. On Nov. 4, there's a special edition of monthly long-form-improv show Dinner With The Nolens, featuring all four Arcade directors (pictured here) and hosted by Rick Sebak; a Blue Light Special standup showcase; and Arcade Hootenanny, featuring Pittsburgh native Jon Daly (Kroll Show), who also guests on other programs throughout the weekend.
Abby Fudor says she and the other three Arcade directors are paid only stipends for their "labor of love." Popular shows like Bonus Stage and Knights of the Arcade will continue. But look for more classes, a monthly show by musical-improv duo Baby Grand, and, Rubino says, thanks to that 110-seat downstairs theater, a bump in the level of touring standup talent Arcade can attract. In fact, there's already been one famous, if informal guest: Seth Myers, who dropped by to visit his old Chicago improv pals the Nolens.
— Bill O'Driscoll
Grand Opening: Fri., Nov. 3, and Sat., Nov. 4. 943 Liberty Ave., Downtown. $15-25. 412-339-0608 or www.arcadecomedytheater.com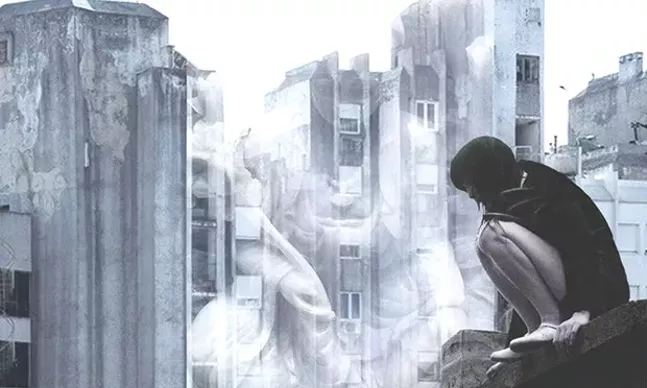 Fri., Nov. 3 – Art
This month at Assemble, Annie Wang wants you to dream on. The Boston-based artist and architect offers Collage City: Memory, Experience, and Depicting Dreams, an exhibit that blends photography, drawing and digital rendering to depict her dreams. And all month, artists and architects will be on hand to interpret visitors' dreams live in the gallery and lead workshops on turning dreams into art; at tonight's opening event, the internationally exhibited Wang herself will do the honors. Visitors can also help complete a large-scale dream collage. Tonight's reception is just one attraction at Penn Avenue gallery crawl Unblurred. Bill O'Driscoll Reception: 6-10 p.m. (free). Exhibit continues through Nov. 30. 4824 Penn Ave., Bloomfield. www.assemblepgh.org

Fri., Nov. 3 - Shopping
Pittsburgh Vintage Mixer celebrates its 10th anniversary this weekend, featuring more than 30 local and regional vintage sellers. Tonight, ticketholders get a free gift bag, a pass for Saturday's event and enjoy early access to all vintage sellers along with beverages by Allegheny Wine Mixer and Espresso a Mano, pizza from A'Pizza Bademo, music by DJ MB and a drag-queen meet-and-greet. A portion of the weekend's proceeds will go to Center for Victims, which provides services, advocacy and education for crime victims. Amanda Reed 6-9 p.m. Also 9 a.m.-4 p.m. Sat., Nov. 4. Teamsters Temple, 4701 Butler St., Lawrenceville. $15. www.pghvintagemixer.com
Fri., Nov. 3 – Stage
Prime Stage Theatre opens its 21st season tonight with the U.S. premiere of an adaption of Erich Maria Remarque's 1929 novel All Quiet on the Western Front. Written by British author, actor and playwright Robin Kingsland, the 2006 play tells the story of Paul Bäumer, a teenager who during The Great War discovers horror in the trenches with his band of brothers. At the New Hazlett Theater, Scott P. Calhoon directs a cast including Connor McNelis and Stefan Lingenfelts. AR 8 p.m. Continues through Nov. 12. 6 Allegheny Square East, North Side. $12-25. 412-267-4245 or www.primestage.com

Sat., Nov. 4 – Screen
Each year, makers, owners and fans of amateur movies gather in cities around the world to celebrate Home Movie Day. The 2017 edition of Pittsburgh's long-running incarnation takes place at the Carnegie Library's main branch, in Oakland. No video allowed; rather, bring in your standard 8, super 8, or 16 mm films for inspection and check-in — or else just watch them screened, for free and with care, on finely tuned projectors. Throughout the day, Orgone Cinema supplements audience offerings with selections from its own vast stash of hobbyist-made cinematic treasures. BO 10 a.m.-4:30 p.m. (screenings at noon). 4400 Forbes Ave., Oakland. Free. www.homemovieday.com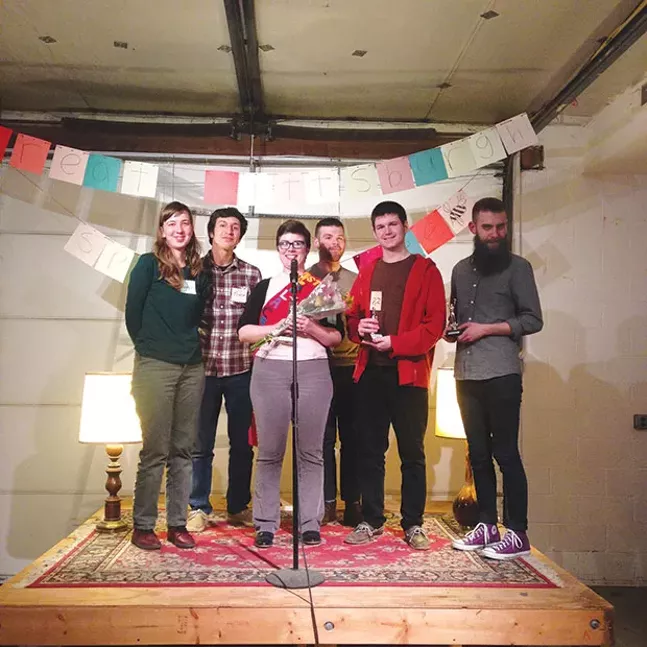 Sat., Nov. 4 – Contest
Relive your fourth-grade glory days tonight at The Great Pittsburgh Spelling Bee, at Glitter Box Theater. The event was founded in 2013 by three friends to celebrate the archaic practice of spelling words sans autocorrect. The winner gets $50, and second and third place receive surprise special prizes. This event is primarily for grown-ups, but all are welcome to spell, and enjoy drinks (both adult and non-adult) and snacks. All proceeds will go to charity. AR 7 p.m. 480 Melwood Ave., Oakland. Requested donation: $5-10. www.facebook.com ("great pittsburgh spelling bee 2017")

Sat., Nov. 4 – Opera
Mozart's The Marriage of Figaro returns to Pittsburgh Opera for the first time in seven years tonight. The comedy tells the tale of Figaro (bass-baritone Tyler Simpson, a Metropolitan Opera mainstay), who is in love with Susanna (soprano Joélle Harvey), a servant. However, also vying for Susanna's attention is Count Almaviva (baritone Christian Bowers), who plans to sleep with her on her wedding night. Figaro, Susanna and Countess Almaviva (soprano Danielle Pastin) team up teach the Count a lesson. AR 8 p.m. Also 7 p.m. Tue., Nov. 7; 7:30 p.m. Fri., Nov. 10; and 2 p.m. Sun., Nov 12. 237 Seventh St., Downtown. $12.75-159.75. 412-281-0921 or www.pittsburghopera.org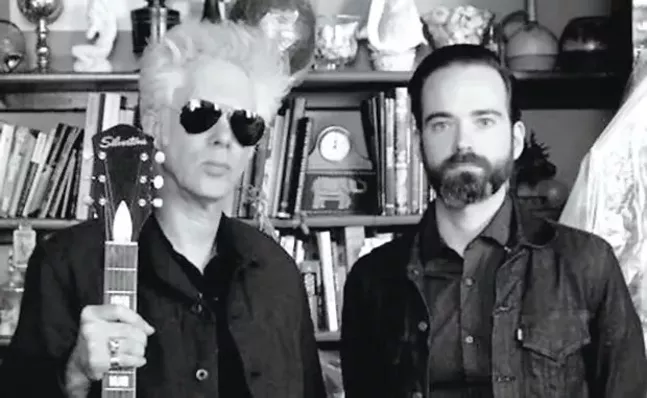 Sat., Nov. 4 – Film + Music
Fans of iconic indie filmmaker Jim Jarmusch won't be surprised that he likes to jam (musically) to the silent 1920s films of surrealist artist Man Ray. Jarmusch (Stranger Than Paradise, Dead Man) and producer and composer Carter Logan's band SQÜRL takes the project on the road with drums, guitars and electronics. "It's like we're the band, but Man Ray's the front man," Jarmusch tells the Cleveland Plain Dealer. Tonight, as part of The Andy Warhol Museum's Sound Series, SQÜRL visits the Carnegie Lecture Hall, accompanying Man Ray shorts "L'Étoile de mer," "Emak Bakia," "Le Retour à la Raison" and "Les Mystères du Château de Dé." BO 8 p.m. 4400 Forbes Ave., Oakland. $15-20. 412-237-8300 or www.warhol.org

Sat., Nov. 4 - Dance
Juggling takes an unlikely partner tonight at the August Wilson Center in Gandini Juggling's 4x4: Ephemeral Architectures. The show celebrates intersecting paths: Four jugglers share the stage with four ballet dancers, each taking the audience on a journey of time and space. The production, part of the Cohen & Grigsby Trust Presents series, is directed by Gandini Juggling founder Sean Gandini and choreographed by Royal Ballet dancer Ludovic Ondiviela, with original music by Nimrod Borenstein. AR 8 p.m. 980 Liberty Ave., Downtown. $25-45. 412-456-6666 or www.trustarts.org

Sun., Nov. 5 – Stage
"In one year in the early part of the 20th century, the deaths of 196 men in a Southwestern Pennsylvania steel mill were the result of workplace accidents. This is the story of one that wasn't." Thus does Lissa Brennan, of Dog & Pony Show Theatricals, describe her new solo storytelling piece Grist From the Mill: A Murder Ballad. Brennan, an estimable writer and performer (and regular CP contributor) presents the hour-long work tonight at Black Forge Coffee House. BO 7 p.m. 1206 Arlington Ave., Arlington. Free. www.facebook.com ("grist from the mill")
Thu., Nov. 9 – Words
"The beginning of anything is always the first heartbreak. Remember that. Turn off the news. Turn off the news feed. Feed yourself. You have got to eat. You have got to feel full of something." Cameron Barnett ("Advice to Young Black Men Named Cameron, After the Election") is one of 92 poets, many of them local, who respond to the 2016 presidential election in the new anthology Nasty Women & Bad Hombres (Lascaux Editions). Tonight's release party, at Tiki Lounge, features readings by some 20 poets, including Barnett, Ellen McGrath Smith, Sarah Williams-Devereux and Leslie McIlroy. BO 7-9 p.m. 2003 E. Carson St., South Side. Free. www.facebooks.com ("nasty women bad hombres")
Thu., Nov. 9 – Words
According to Pulitzer Prize-winning author Anthony Doerr, "If the literary gods mixed together Haruki Murakami and Ralph Ellison, the result would be Victor LaValle." LaValle reads tonight at the University of Pittsburgh Graduate School of Health Auditorium as part of the Pittsburgh Contemporary Writers Series. The author of The Ecstatic, Big Machine, The Devil in Silver, and The Changeling, LaValle has received a Whiting Writers' Award, a United States Artists Ford Fellowship, a Guggenheim Fellowship, and the key to Southeast Queens. AR 8:30 p.m. 130 De Soto St., Oakland. Free. 412-624-6508 or www.pghwritersseries.wordpress.com