Sat., May 27 - Burlesque
Vice calls SuicideGirls Blackheart Burlesque "comic-con meets burlesque nerd orgy." The troupe itself offers "geek fantasy spectacular" and founder Missy Suicide's characterization of traditional burlesque merged with cosplay. Any way you label it, Blackheart Burlesque is on its biggest U.S. tour ever: 63 cities in not many more days. On May 27, the troupe hits the Rex Theater for the first time since 2015, with six dancers performing a unique program of numbers inspired by pop-cultural touchstones old and new, ranging from Sailor Moon and Star Wars (think: helmeted stormtroopers) to Harry Potter and TV's Westworld.
SuicideGirls, an online alt-beauty/indie-culture community, produced its first burlesque show in 2002, and toured with Guns N' Roses and Courtney Love. Missy Suicide says the troupe took a self-imposed hiatus, during which the neo-burlesque movement exploded. When a 2010 comeback loomed, "We had to up our game and distinguish ourselves,"says Suicide, reached by phone from the road. Hence the pop-culture themes that have served it well. For this tour, Missy Suicide's creations include a combined Prince/David Bowie tribute. And audiences love a number inspired by TV's Stranger Things, she says, from the instant the eerie theme music starts. "People go nuts," she says. Christmas lights are also involved. "It's impossible to leave without a smile on your face."
— Bill O'Driscoll

9 p.m. Sat., May 27. Rex Theater, 1602 E. Carson St., South Side. $30-50 (VIP: $90-110); 18 and over. www.blackheartburlesque.com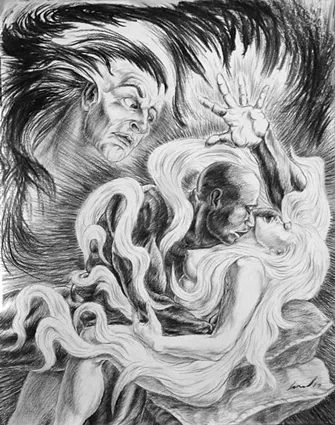 Thu., May 25 - Art
Witness some Shakespeare-inspired drawings come to life at Spinning Plate Gallery. Richard Claraval's Shakespeare Drawings exhibit imagines scenes by the Bard; tonight, Claraval will discuss the works, and then performers from area troupes Shakespeare in the Parks, Unrehearsed Shakespeare and Mrs. Shakespeare will act them out. The free event is sponsored by Britsburgh. Bill O'Driscoll 7-9 p.m. 5821 Baum Blvd., Friendship. Free. www.facebook.com ("artshakespeare")

Thu., May 25 - Opera
Undercroft Opera stages La Rondine, Puccini's opera from 1917. La Rondine follows protagonist Magda's wistful journey for love. The work represents "a daring attempt to cross the boundary between opera and operetta," according to the New York Times' Micaela Baranello. Operettas are sometimes dismissed for their lighter content, but La Rondine incorporated aspects of the genre to create a classic. The first of three performances takes place tonight at Carlow University's Antonian Theater. Matt Petras 8 p.m. Continues through Sun., May 28. 3333 Fifth Ave., Oakland. $10-35 ($5 for children under 12). 412-422-7919 or undercroftopera.org
Fri., May 26 – Roller-Skating
OK, it's technically not roller derby. But neither that, nor even a 2014 fire that once closed down home base Belvederes Ultra-Dive for more than a year has ever stopped Down & Derby. Tonight, the monthly roller-skating dance party marks its 11th year of skating, drinking and dancing with not only DJ'd tunes by JX4 and Hank D but a special guest: Michelle Steilen, founder of California's Moxi Roller Skate Shop. As always, you can bring skates or rent them on-site, but RSVPing is recommended. BO 9 p.m.-2 a.m. 4016 Butler St., Lawrenceville. $5-8 (21 and over). RSVP at www.downandderby.org.

Sat., May 27 – Exhibit
Step into a remote jungle where you're surrounded by poisonous plants and animals — and that's just your first contact with The Power of Poison, a touring exhibit that opens today at the Carnegie Museum of Natural History. The exhibit, organized by New York's American Museum of Natural History, includes everything from dioramas depicting poisonings in folklore (Snow White, et al.) to interactive elements like an "enchanted book" and an iPad station that lets you attempt to solve poisoning mysteries. There are also live animals including a poison golden frog and a tarantula, and daily live animal shows. BO 10 a.m.-5 p.m. Exhibit continues through Sept. 4. 4400 Forbes Ave., Oakland. $11.95-19.95 (free for kids under 2). 412-622-3131 or www.carnegiemnh.org

Sat., May 27 – Festival
Union Project presents the This Land Is Your Land Love Party for kids. The event hopes to let kids know they're "stronger than they know in the face of adversity." Various stations will offer art activities like drawing and writing poetry. The event is a collaboration with #notwhite, a group of 10 women artists who are immigrants or of immigrant descent. All children must have adult supervision during the event. Admission is pay-what-you-wish. MP 3-8 p.m. 801 N. Negley Ave., Highland Park. 412-363-4550 or www.unionproject.org

Sun., May 28 - Outdoors
OpenStreetsPGH opens its season with a new route where walkers, cyclists and fitness enthusiasts can reclaim the streets from cars for a few hours. Today's car-free route runs from Market Square to Uptown, where it begins a big loop running through the Armstrong Tunnel, up East Carson Street, across the Birmingham Bridge and down Forbes back to the tunnel. The event, organized by Bike Pittsburgh, includes "hubs" that dot the way with yoga, dance and fitness workshops, community arts and more. (Cars can cross at a dozen designated intersections.) The June 25 OpenStreets hits the West End and North Side, and the July 31 iteration heads to Lawrenceville. BO 9 a.m.-1 p.m. Downtown, Uptown, South Side. Free. www.openstreetspgh.org
Tue., May 30 – Art
Two art shows open at BoxHeart Gallery. "Black and Blue" is a collection of work, utilizing paint, drawing and sculpture, that came out of a desire from artist Carolyn Reed Barritt in January 2017 "to escape a world that had started to feel hostile." Theodore Bolha's show, "Before We Were Born," incorporates a paper-cutting art style. Bolha's works are also abstract; most look vaguely like something familiar, like a fish, but have a lot more to them. Free receptions are planned for June 3 from 5-8 p.m. MP 11 a.m.-5 p.m. Continues through June 30. 4523 Liberty Ave., Bloomfield. Free. 412-687-8858 or www.boxheartgallery.com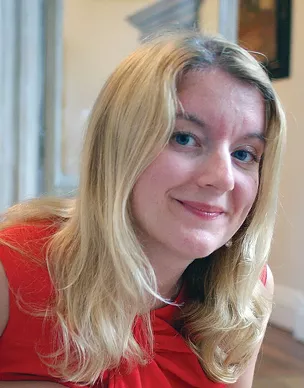 Tue., May 30 – Words
Kate Moore, British author of The Radium Girls, visits to chat with locally based novelist and attorney Heather Terrell at Penguin Bookshop. Moore's nonfiction work follows the strange, harrowing story of a group of workers in the 1920s who fell victim to poisoning from a glowing, radioactive paint they used to paint watch dials. The book is written tells the story of the women "from their perspectives," rather than "focusing on the legal … or the scientific side," Moore told the New York Times. MP 6:30 p.m. 417 Beaver St., Sewickley. Free. 412-741-3838 or www.penguinbookshop.com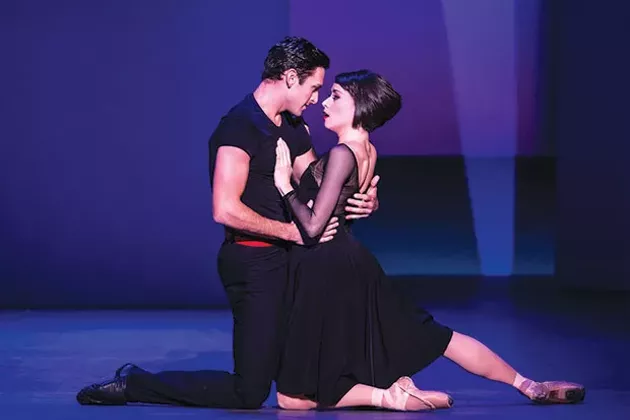 Tue., May 30 – Stage
A classic movie musical that became a critically acclaimed Broadway hit makes its Pittsburgh debut in a touring version. An American in Paris — the Gershwin-scored, Gene Kelly-starring 1951 fave set just after World War II — was a Tony-winning stage show in 2015, directed and choreographed by famed British talent Christopher Wheeldon. A two-week run at the Benedum Center, presented by Pittsburgh CLO as part of the PNC Broadway in Pittsburgh series, begins tonight. McGee Maddox and Sara Esty play the leads, and that iconic score by George and Ira includes "I Got Rhythm," "'S Wonderful" and the title tune. BO 7:30 p.m. Continues through June 11. 237 Seventh St., Downtown. $26-80. 412-456-6666 or www.trustarts.org

Wed., May 31 – Stage
City Theatre does more than stage plays; it also helps birth new work, including the crucial process of hosting readings and workshop presentations of plays in development. The annual free, five-day showcase Momentum '17: New Plays at Different Stages, which starts today, features two plays that are part of City's 2017-18 season: Citizens Market, by Cori Thomas (pictured), and The White Chip, by Sean Daniels. You can also see excerpts from The Consequences, a musical by Nathan Leigh and Kyle Jarrow, and a reading of Caroline V. McGraw's I Get Restless. And you can participate in Questioning Color, a series of one-on-one conversations about race with patrons by playwright Tami Dixon (South Side Stories). BO Continues through June 4. 1300 Bingham St., South Side. Reservations encouraged at 412-431-24889 or www.citytheatrecompany.org.

Wed., May 31 - Words
The Bridge Series connects Pittsburgh's literary and activist communities. The monthly series' new installment features Yona Harvey, a poet and Pitt professor lately known for co-writing Marvel Comics' "World of Wakanda" series. Joining Harvey at Brillobox are Cheryl Hall-Russell, a poet and president of the consultancy Black Women, Wise Women, and writer Brian Broome. The evening includes a performance by members of tonight's guest organization, Alumni Theater Company. Bill O'Driscoll 8 p.m. 4106 Penn Ave., Bloomfield. $5. www.facebook.com ("bridge series harvey")
Thu., June 1 – Stage
Monteze Freeland, creator of Kalopsia, describes the show as a musical, and a comedy, about mental illness in the black community. "Kalopsia" is the delusion that things are more beautiful than they really are; Freeland, a busy Pittsburgh-based actor and director, guides a cast of eight, backed by a four-piece band. Tonight's show is part of the New Hazlett Theater's Community Supported Art series. BO 8 p.m. 6 Allegheny Square East, North Side. $25. www.newhazletttheater.org