SPOTLIGHT: Thu., May 18 - Stage
By the end of the EQT Children's Theater Festival, kids in attendance might be even more cultured than adult theater-goers. This annual four-day Pittsburgh Cultural Trust production at various Downtown venues includes shows by troupes from the U.S. and around the globe. One piece, The Way Back Home, about a little boy who explores outer space, is a puppet-based show from Teater Refleksion (Denmark) and Branar Téatar (Ireland) and is recommended for children ages 3-8. Pulse, an interactive work from Mexico, is specifically designed for infants and toddlers. Other shows include Elephant & Piggie's We Are in a Play! (The Kennedy Center Theater for Young Audiences), based on the popular Mo Willems book series; Mufaro's Beautiful Daughters: An African Tale, from Dallas Children's Theater; and The Cashore Marionettes' Simple Gifts. All shows offer multiple performances. There is more than just theater at this event, however, and these additional activities are free of charge. Children can also build a Lego car to race at the August Wilson Center; improve their comedy chops at Arcade Comedy Theater; and construct urban landscapes out of cardboard boxes at We Built This City, an interactive outdoor exhibit from Australia's Polyglot Theatre.
Matt Petras Thu., May 18-Sun., May 21. Various venues, Downtown. Ticketed events: $9 (multi-show discounts available). 412-456-6666 or www.pghkids.trustarts.org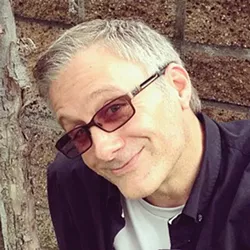 Fri., May 19 – Conference
Seminars, workshops and networking opportunities with Hollywood writers, producers, playwrights and filmmakers (as well as local experts) highlight the 3 Rivers Screenwriters Conference. Learn what it takes to break in and do it right with the likes of screenwriter and producer Ashley Edward Miller (X-Men: First Class), talent-agency story editor Christopher Lockhart; playwright and screenwriter David Paterson (Bridge to Terabithia); and Laura Harkcom, creator, producer and writer of TV's The Lost Room. The three-day, Point Park University-hosted event also includes a pitch competition, film screenings and more. Bill O'Driscoll May 19-21. Downtown. $50-100 per day; for prices for select events and complete schedule, see www.3RSConference.com.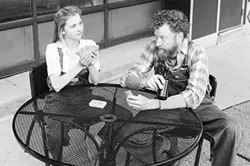 Fri., May 19 – Stage
Front Porch Theatricals opens its season with Violet. The 1997 musical, written by Brian Crawley and composed by Jeanine Tesori, follows a young woman who roams the 1960s American South searching for the televangelist who she believes will fix her physical deformation. The show's score embraces American, folk and gospel sounds. Front Porch's production, boasting an "all Western Pennsylvania cast" including Elizabeth Boyke and Lamont Walker, gets its first performance at the New Hazlett Theater tonight. Matt Petras 8 p.m. Continues through May 28. 6 Allegheny Square East, North Side. $24-30. 412-765-2720 or www.frontporchpgh.com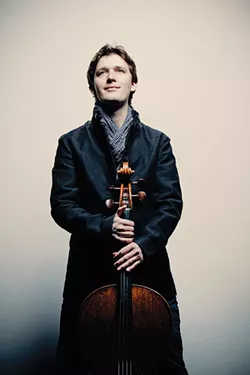 Fri., May 19 - Music
This weekend, Pittsburgh Symphony Orchestra and guests tilt at Strauss' Don Quixote. The 45-minute tone poem, which debuted in 1898, evokes scenes from Cervantes' epochal novel. Guest Christoph König conducts, with solos by world-renowned German cellist Maximilian Hornung (in his PSO debut) and PSO principal viola Randolph Kelly. The program opens with Brahms' Symphony No. 3, also known as his Eroica. There are two performances at Heinz Hall, tonight and Sunday. BO 8 p.m. Also 2:30 p.m. Sun., May 21. 600 Penn Ave., Downtown. $20-94. 412-392-4900 or www.pittsburghsymphony.org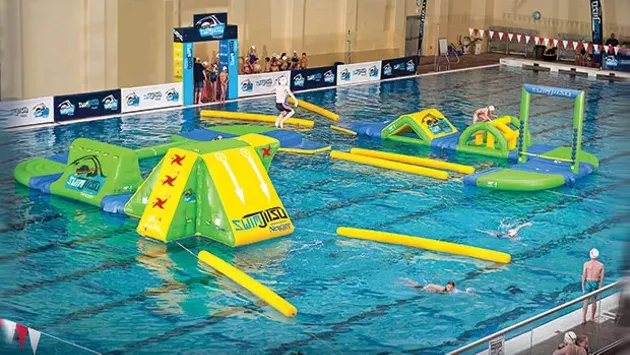 Sat., May 20 – Sport
Inflatable floating obstacle courses are a familiar site at swim clubs, but SwimJitsu has made a sport of it. This initiative of USA Swimming (competitive swimming's national governing body, from the Olympics on down) comes to town in the form of SwimJitsu Lite. The day-long series of age-group heats, for "swimjas" from age 8 and under to 19 and older, hits the Mount Lebanon High School pool today as part of its third season, in a national tour of 40-plus cities. BO First "wave": 8 a.m. 155 Cochran Road, Mount Lebanon. $25-30. www.swimjitsu.com

Sat., May 20 – Convention
The annual 3 Rivers Comicon comes to Century III Mall for two days. The Con, organized by New Dimension Comics owner Todd McDevitt and store manager Jon Engel, focuses on actual comic books more so than the most well-known cons. Dozens of vendors and creators are scheduled, including the prolific Mark Waid, who has written seminal Superman and Daredevil comics, among many other classics. MP 10 a.m.-6 p.m. Also 10 a.m.-5 p.m. Sun., May 21. 3075 Clairton Road, West Mifflin. $12.99 per day, $17.99 for both. (VIP: $29.99;"Beer Party": $49.99).412-655-8661 or www.3riverscomicon.com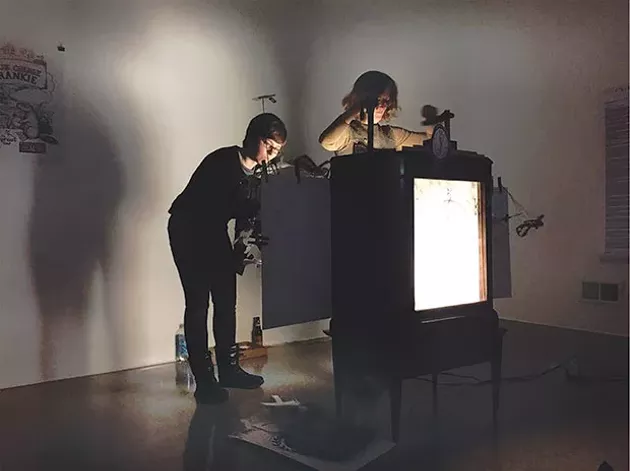 Sat., May 20 – Screen
This "crankie" isn't grouchy. Katy DeMent and Laura Ramie's Climate Change Crankie is their take on an archaic Appalachian entertainment, a manually powered scroll of paper, lit from behind as it unwinds past a screen. (It's like hand-made TV.) The story is meant to inspire discussion about Pittsburgh's industrial history and environmental legacy, and how we can make a better future. Tonight's performance, at Pittsburgh Center for Creative Reuse, includes live music. Refreshments are provided, and ticket sales benefit PCCR. BO 6 p.m. 214 N. Lexington St., Point Breeze. $15-30. www.facebook.com ("climate change crankie")

Sat., May 20 – Party
It's a fundraiser, but also a hair-raiser. Tonight's Big Wig Ball is a bash benefitting Dreams of Hope, a group that produces and supports queer and trans youth arts. Schedule in some extra prep time beforehand, because "wig-flipping styles" are de rigueur for hair and clothes alike. The VIP dance party is early, the regular dance party (with beats by Ratchet Ivy League, Theodore Rexx and Herman "Soy Sos" Pearl) is late. But all night long at Pittsburgh Opera headquarters, expect live performances by LGBTQA+ music and dance artists. The event is 21 and over. BO VIP: 7-10 p.m. ($125-200). Dance party: 10 p.m.-1 a.m. ($30-50). www.dreamsofhope.org
Sun., May 21 – Talk

Willa Cather lived in Pittsburgh full time for just a decade, and remains best known for her novels of the Great Plains. But the Pulitzer-winning novelist's years here were artistically formative, and even after moving to New York, she summered here — and she wrote O Pioneers! while lodging in Squirrel Hill. Today, the Battle of Homestead Foundation explores Cather's local connections in Willa Cather in Pittsburgh. The program at the Historic Pump House features talks by scholars from the region and other experts, including California University of Pennsylvania professor Kim Vanderlaan. BO 3 p.m. 880 E. Waterfront Drive, Munhall. Free. www.battleofhomestead.org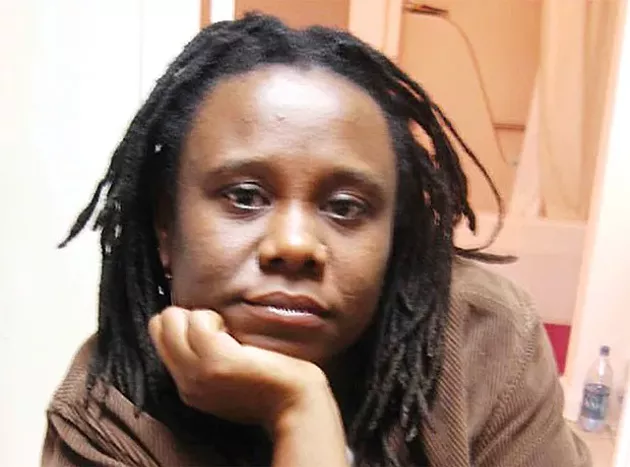 Tue., May 23 - Words
Nigerian-born Unoma Azuah left her home country in 1999, after receiving numerous death threats because of her activism and writing about LGBT issues. Azuah now teaches writing at the Illinois Institute of Art, in Chicago, but her research continues. Tonight, she's at Alphabet City to read from Blessed Body: Secret Lives of LGBT Nigerians, her new nonfiction collection giving voice to those forced to live invisible lives in a nation of repressive anti-LGBT laws. BO 8 p.m. 40 W. North Ave., North Side. Free. Registration suggested at www.alphabetcity.org.

Tue., May 23 – Words
Another sign of summer: The Hemingway's Summer Poetry Series is back. Pittsburgh's favorite poet/ex-narcotics detective/boxing coach, Jimmy Cvetic, hosts this Oakland institution, which common-sensibly combines poets reading their work with a tavern setting: Hemingway's Cafe's intimate back room. The series, weekly through July, starts tonight by featuring members of the Pittsburgh Poetry Exchange, including Barry Governor, Roberta Hatcher, Joe Kaldon, Don Krieger, Kathy McGregor, Aaron Novick, Stuart Sheppard and Alyssa Sineni, as introduced by local poetry legend Michael Wurster. An open mic follows. BO 8 p.m. 3911 Forbes Ave., Oakland. Free. JBauer103w@aol.com

Wed., May 24 – Talk
Nonprofit news publication Public Source hosts a talk by longtime White House correspondent April Ryan, whose confrontations with President Donald Trump and White House Press Secretary Sean Spicer (see also: Melissa McCarthy) have gone viral. In February, Ryan asked Trump at a press conference whether he'd be hearing from the Congressional Black Caucus, to which he asked: "Are they friends of yours?" Ryan, recently just named Journalist of the Year by The National Association of Black Journalists, appears tonight at the Carnegie Library Lecture Hall. MP 7 p.m. 4400 Forbes Ave, Oakland. $8-15 (VIP: $40-100). 412-515-0060 or www.publicsource.org
Wed., May 24 – Cirque
Cirque du Soleil currently has some 20 shows touring globally, and while a few, like Varekai, have made it to Pittsburgh on the troupe's near-annual visits here, one that hasn't is Ovo. This particular showcase for Cirque's inimitable blend of wild costumes and sets, fantastical acrobatics and lyrical theatricality is insect-themed. Think airborne fleas, ants that juggle with their feet, spiders swinging from silk lines. Catch the buzz at one of seven shows in five nights at the Petersen Events Center, starting tonight. BO 7:30 p.m. Continues through Sun., May 28. 3719 Terrace St., Oakland. $25-165. www.cirquedusoleil.com

Wed., May 24 – Words
It says it right there in the name: Nasty Slam. Which also calls itself "a gathering of impropriety," just so you know what you're in for at Spirit Lounge tonight. This head-to-head poetry slam is judged by audience applause, and the winner takes half the door cash. Competitors can come prepared or improvise, but there's a strict three-minute limit, and props, costumes and musical accompaniment are prohibited. Bill O'Driscoll 9-11 p.m. 242 51st St., Lawrenceville. $5 to slam, $10 to watch. www.facebook.com ("pittsburgh nasty slam")