FREE EVENT: Sat., May 13
John Edgar Wideman published his debut novel in 1967. It was the first step in a career that's earned the author, essayist and memoirist two PEN/Faulkner awards for fiction and a MacArthur "genius" grant, among other honors. And the Homewood native, 75, isn't done yet. His visit to Pittsburgh this week, for an evening of readings and performances marking his half-century as an author, comes after publication of his 2016 book Writing to Save A Life: The Louis Till File. The book mixes nonfiction and fiction to explore the life (and death by U.S. Army court martial) of the father of Emmett Till, the 14-year-old Chicago boy infamously lynched in Mississippi in 1955. "As an African-American kid who was precisely the same age, I've been forced to revisit the Till murder my entire life," says Wideman by phone from his home in New York City. "Part of the reason for writing the book … was that I felt that I had done something that I shouldn't have in forgetting that Emmett Till had had a father." The book, he says, probes the historical disconnect between black fathers and sons.
Wideman, whose best-known books include such Pittsburgh-set works as Brothers and Keepers (about his younger brother, who is serving a life sentence for murder) and The Homewood Trilogy, still considers Pittsburgh home. On May 13, he'll be feted at a Duquesne University-sponsored event that includes readings from his work, dance performances and more. The John Edgar Wideman Experience Reception takes place at the August Wilson Center. Wideman met Wilson himself just once, at a party in New York City, where they shared a three-hour conversation. "This was a conversation that should have been going on for years, but it didn't happen until that night," Wideman says of his Pulitzer Prize-winning Pittsburgh-born contemporary. "We got our moment. And it was a powerful moment, and I wish we would have had more."
— Bill O'Driscoll
5-7 p.m.; reception follows. 980 Liberty Ave., Downtown. Free. johnedgarwidemanexperience@gmail.com

Thu., May 11 – Words
Pittsburgh Arts & Lectures hosts Amor Towles for a talk and book-signing. This American author made a name with his respective novels Rules in Civility and A Gentleman in Moscow; his novella Eve in Hollywood concerns a rich Russian man's house arrest in a swanky hotel. NPR critic Annalisa Quinn calls it "a winning, stylish novel that keeps things easy." Towles speaks at the Carnegie Library Lecture Hall tonight. Matt Petras 7 p.m. 4400 Forbes Ave., Oakland. $10. 412-622-8866 or www.pittsburghlectures.org

Thu., May 11 – Screen
Give us your tired, your poor … your home movies and industrial training videos and other VHS castoffs salvaged from garage sales, thrift stores and dumpsters. There you have the Found Footage Festival. Tonight, the touring institution hits the Regent Square Theater with its 2017 edition, featuring choice finds like a collection of satanic-panic videos from the 1980s, including "The Law Enforcement Guide to Satanic Cults." Hosts Nick Prueher and Joe Pickett contribute their own video prank, in which they posed as a strongman duo on local morning-news shows. Pickett has worked for The Onion, and Prueher for The Late Show with David Letterman — whose famous host donated his own VHS collection, selections of which will also be screened. Bill O'Driscoll 8 p.m. 1035 S. Braddock Ave., Edgewood. $12. www.foundfootagefest.com

Fri., May 12 – Marketplace
Phipps Conservatory and Botanical Garden's May Market returns for its 81st year. On Phipps' front lawn, all day today and Saturday, peruse green- and green-thumb-themed home and garden merchandise. Garden clubs, nurseries, farms and other local vendors will offer everything from organic herbs and vegetable seedlings, tropical plants, perennials, and native and rain-garden plants to organic gardening resources and natural body-care products; Phipps staff and master gardeners will be on hand to offer advice. BO 9 a.m.-7 p.m. Also 9 a.m.-5 p.m. Sat., May 13. One Schenley Drive, Oakland. Free. www.phipps.conservatory.org
Fri., May 12 – Opera
Verdi's final opera, Falstaff, is staged this weekend courtesy of Resonance Works Pittsburgh. The comic work, in which Shakespeare's corpulent knight attempts to seduce a pair of wealthy women, will be performed in the Charity Randall Theater tonight and Sunday. This co-production with Pitt's Department of Theater Arts features nationally recognized talents including, in the title role, Benjamin Bloomfield (pictured), making his Pittsburgh debut, backed by the Resonance Chamber Orchestra. BO 8 p.m. Also 3 p.m. Sun., May 14. 4301 Forbes Ave., Oakland. $15-45. www.resonanceworks.org

Fri., May 12 - Stage
This year, its ninth, Morose & Macabre's Atrocity Exhibition escorts you to hell — twice. The annual showcase of nationally known, dark-themed sideshow, burlesque and cabaret acts expands to two nights at the Rex Theater, tonight and Saturday. Inferno retells Dante's "Divine Comedy" in a 1930s setting where a corrupt preacher meets a demonic elevator operator and plenty of monsters. Performers include such local talents as Lilith Deville and The Mad Muse, and visitors like Detroit-based Satori Circus (pictured); Long Beach, Calif.'s Rasputin's Marionettes; New Orleans' Vinsantos; and New York's Dangrrr Doll. A bazaar for artists and artisans supplements the 21-and-over fun; getting tickets in advance is advisable. BO 10 p.m. (doors at 9 p.m.). Also 10 p.m. Sat., May 13. 1602 E. Carson St., South Side. $20-35 (weekend pass: $35-60). www.moroseandmacabre.com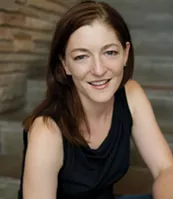 Sat., May 13 – Stage
The Polish-immigrant cleaning woman in Ironbound isn't comic relief, nor is she there to sagely advise the play's hero; rather, in Martyna Majok's 2016 drama, Darja herself is the protagonist, struggling to make ends meet, find love, or simply catch a bus in working-class Newark, N.J. City Theatre has the Pittsburgh premiere of this critically acclaimed play. The production, directed by Tracy Brigden, stars City favorite Rebecca Harris. The first performance is tonight. BO 5:30 p.m. Continues through June 4. 1300 Bingham St., South Side. $15-59. 412-431-2489 or www.citytheatrecompany.org

Sat., May 13 – Art
Mildred Sidorow was born in 1918, in Johnstown. A few decades later, she started painting, and at age 98 she's still at it. Tonight, Percolate: Art Space, Gallery and Creative Laboratory opens 98 Reasons, a show of Sidorow's work dating to the 1960s. From her early watercolors to current works, mostly in acrylics, Sidorow favors bright colors and abstract takes on cityscapes and figures. BO 6 p.m. (free). Exhibit continues through June 1. 317 S. Trenton Ave., Wilkinsburg. www.purplepierotti.com

Mon., May 15 – Festival
Remake Learning Days calls itself the "world's largest open house for the future of learning." The 12-day festival promoting innovative, hands-on, and often technology-infused education kicks off today with a free drop-in event at PNC Park. The afternoon, featuring dozens of hands-on activities and light refreshments, heralds some 350 events highlighting making, arts, tech, science, outdoor learning and more, at schools, libraries, museums and other venues. See the website for a complete schedule. BO Kick-off: 3-6 p.m. (PNC Park, 115 Federal St., North Side; free). Festival continues through May 26 at various venues. www.remakelearningdays.org
Mon., May 15 – Talk
Julie Lekstrom Himes is generating buzz for her debut novel, Mikhail and Margarita (Europa Editions), with glowing reviews and a NPR interview. The book revisits the life of revered Russian novelist Mikhail Bulgakov in 1933, as he struggles for freedom under Stalin's regime and is inspired to write his anti-authoritarian masterpiece The Master and Margarita. City of Asylum hosts the Massachusetts-based Himes in conversation with Karla Boos, whose Quantum Theatre recently staged Collaborators, a play depicting the relationship between Bulgakov and Stalin. A Q&A and book-signing follows this Alphabet City event. BO 8 p.m. 40 W. North Ave., North Side. Free. RSVP at www.alphabetcity.org.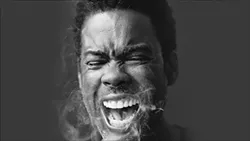 Tue., May 16 – Comedy
Comedy rock star Chris Rock comes to the Benedum Center for three nights as part of his Total Blackout tour. While many know Rock for punchy, outrageous bits and silly acting roles from movies like the animated Madagascar, Rock's latest standup routine features more introspective material. New York Times critic Jason Zinoman wrote, "In his new set, Mr. Rock appeared to be after something more than laughs." Some seat prices are in limited supply or no longer available. MP 8 p.m. Also 8 p.m. Wed., May 17, and 8 p.m. Thu., May 18. 237 Seventh St., Downtown. $49.50-$125 (VIP: $203-443). 412-456-6666 or www.trustarts.org

Thu., May 18 - Words
After David McCullough, there can't be many popular historians who grew up in Pittsburgh with a higher profile than Nathaniel Philbrick. The Taylor Allderdice grad made his name with works like Mayflower, The Last Stand and the National Book Award-winning In the Heart of the Sea. His 2016 book Valiant Ambition — about the middle years of the American Revolution, and the relationship between George Washington and Benedict Arnold — is new in paperback. Tonight, Philbrick makes an appearance at Penguin Bookshop. Your ticket is the in-store purchase of any Philbrick tome. But seating is limited, so call ahead to reserve. BO 6:30 p.m. 417 Beaver St., Sewickley. 412-741-3838 or www.penguinbookshop.com