Spotlight: Dance — Fri., March 29
Gia Cacalano and troupe return to Wood Street Galleries with the latest Gia T. Presents production, The Frequency of Structure and Flow. The 75-minute work, like 2012's sold-out Blink, is a collaboration between Cacalano's international troupe of dancers and musicians and an exhibit at the gallery. The Frequency of Structure and Flow responds to Paris-based technological artist Miguel Chevalier's digital-media work "The Origin of the World," part of his exhibition Power Pixels 2013. CP critic Robert Raczka described "The Origin of the World" as resembling "an animation of cell division or abstracted rippling water." The work, which is partially triggered by movement sensors, provides Cacalano's work with its main theme — that the dancers represent pixels that have somehow escaped from the exhibit. But the work is so visually stimulating that Cacalano and company have had to devise ways to temper their collaboration so as not to overwhelm audiences with too much simultaneous activity. Cacalano says the dancing — which like the music will be improvised — will be performed in mostly solos and duets, and the dancers will be costumed in monochromatic colors that complement the exhibit. Says Cacalano: "Clarity of movement will be our primary focus." Steve Sucato 8 p.m. Fri., March 29, and 8 p.m. Sat., March 30. 601 Wood St., Downtown. $15-20. Limited seating; reservations at giatc3@yahoo.com.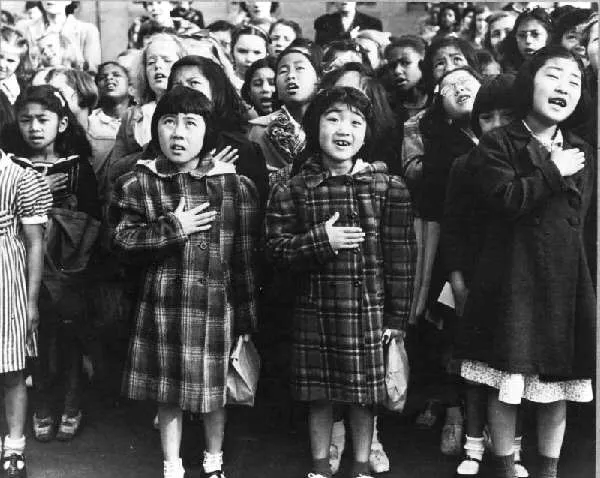 Thu., March 28 — Words
During World War II, the U.S. Army hired famed photographer Dorothea Lange to photograph the internment of Japanese Americans — an imprisonment that most Americans then approved. But the Army censored these disturbing images. Tonight, New York University history professor Linda Gordon gives a lecture titled "Impounded:  Dorothea Lange's Censored Photographs of the Japanese Internment in World War II." The talk at Carnegie Mellon University includes some of the still-rarely-seen photographs. Jeff Ihaza 5 p.m. (4:30 p.m. reception). Baker Hall, CMU campus, Oakland. Free. 412-268-2880 or www.history.cmu.edu
Thu., March 29 — Stage
What's funnier — or more serious — than America's racial divide? Unless, that is, it's being discussed at a funeral, or alongside the Holocaust? The Sisters Grey, a new play by local playwright and performer Gab Cody (Fat Beckett) and writer and Essex County College (N.J.) professor Lori Roper (both pictured), sounds like a real high-wire act. Two sisters-in-law, one black and one Jewish, face each other and themselves in this comedic drama about race, history and social class in contemporary America. The play was developed through the August Wilson Center's Great Collaborations series. In this fully staged workshop production, opening tonight, Sam Turich directs a cast of six top local actors, including Bria Walker and Theo Allyn. Bill O'Driscoll 8 p.m. Continues through April 7. 980 Liberty Ave., Downtown. $25. www.AugustWilsonCenter.org
Thu., March 28 —Words
Even among small-press publications, Pittsburgh's Lilliput Review is distinctive: It's dedicated to poems of 10 lines or less, and its quarterly print edition has smaller dimensions than an index card. Tonight, just a week late, the long-running magazine holds its Spring Equinox Poetry Reading. Featured at ModernFormations Gallery are five notable local poets including Renée Alberts, Robert Isenberg (a regular CP contributor), Kris Collins, Angele Ellis and Lilliput editor Don Wentworth. BO 8 p.m. 4919 Penn Ave., Garfield. $5 or covered dish (admission includes two issues of Lilliput Review). www.sites.google.com/site/lilliputreview/home
Fri., March 29 — Music
To mark Women's History Month, musician Deryck Tines has organized The Female Gospel Legends Concert Weekend. (It's also Easter weekend, after all.) The shows, tonight and tomorrow at Ebenezer Baptist Church, in the Hill District, include more than a dozen local singers performing classics made famous by everyone from Clara Ward and Mahalia Jackson to Sister Rosetta Tharpe. Scheduled performers include Deborah Moncreif, Brenda Collins, Yolanda Rodgers Howsie and the Pittsburgh Seniors Gospel Choir. BO 7 p.m. Also 6:30 p.m. Sat., March 30. 2001 Wylie Ave., Hill District. $20. 412-233-0971 or 412-983-8895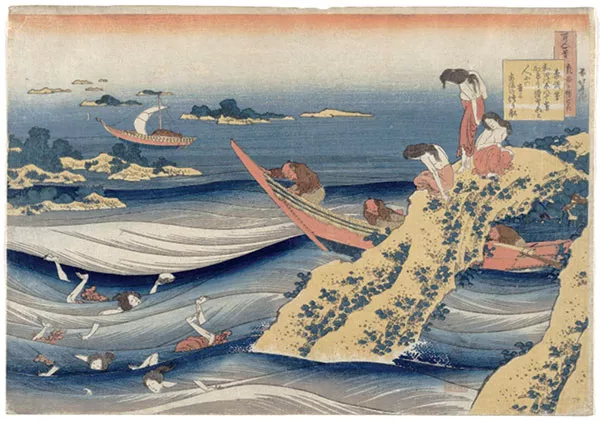 Sat., March 30 — Art
The Carnegie Museum of Art offers a rare glimpse into Japanese art from the early years of the Carnegie Institute (which later became the Museums of Art and Natural History) with today's opening of the exhibit Japan Is the Key. At the turn of the century, poet Sadakichi Hartmann organized the Institute's first exhibitions of prints from Japan; meanwhile, H.J. Heinz was quietly collecting ivories on business trips to Japan and donating them to the Institute. The exhibit includes works by masters including Hiroshige, Hokusai and Utamaro. JI 10 a.m.-5 p.m. Exhibit continues through July 21. 4400 Forbes Ave., Oakland. $11.95-17.95. 412-622-3131 or www.cmoa.org
Sat., March 30 — Stage
Irish playwright Elaine Murphy's Little Gem opens tonight at City Theatre. The play follows an Irish family of women over the course of one year. Their trials and tribulations unfold through monologues driven by dry, sometimes dark humor. Little Gem marks Chicago director Kimberly Senior's City Theatre debut and features actors Hayley Nielsen, Cary Anne Spear and Robin Walsh. Tonight is the first performance. JI 5:30 p.m. Continues through May 5. 1300 Bingham St., South Side. $22-55. 412-431-2489 or www.citytheatrecompany.org
Sat., March 30 — Words
Just to be clear, the Mean Girls exhibit at SPACE Gallery is not in favor of mean girls, or so far as we know a showcase for them. We're not bullying anybody here, OK? But we do strongly advise you to check out tonight's Mean Girls: A Reading. As organized by fiction writer Sherrie Flick, it features nine acclaimed local poets and writers including Jennifer Bannan, Yona Harvey, Sarah Leavens, Ellen Smith and Lois Williams, all reading original work about girl-bullying. And all without actually bullying anyone. BO 7 p.m. 812 Liberty Ave., Downtown. Free. www.meangirlsartexhibit.com

Sat., March 30 — Screen
This BYOB isn't about booze; and though it stands for "Bring Your Own Beamer," it's not about luxury cars. Rather, it's an international series of informal one-night arts events for artists and their projectors. Unsmoke Systems Artspace's take, TBA/BYOB, is described as a "user-generated, ad hoc exhibition, inside and outside of the building, presenting as many GIFs, MOVs and other various movement-based media as possible." Anyone can play, but if you lack your own projector, please contact aduulterie@gmail.com in advance. The line-up already includes some 30 artists from local to international, including co-organizers Patrick Quinn and A. Bill Miller. BO 8-11 p.m. 1137 Braddock Ave., Braddock. Free. www.usmokeartspace.com
Mon., April 1 — Music
If you're looking for an all-star roundup of veteran local jazz talent, you'd do worse than tonight's fundraiser for the Black Political Empowerment Project. The eighth annual B-PEP Jazz Concert, in the "Bridges" space at Oakland's Wyndham Hotel, features an astounding 70 performers, including Sean Jones and his Quartet, Michelle Benson, Etta Cox, Kenny Blake, Roger Humphries, Spider Rondinelli, Flo Wilson and vocal group Artistree. The host is DJ Tony Mowod, and celebrity emcees are promised. Some proceeds benefit B-PEP's Coalition Against Violence. BO 5:30-11:30 p.m. $20-25. 412-758-7898 or www.b-pep.jazz.org
Mon., April 1 — Words
A man of travels is Pico Iyer — and the famed author and essayist has shared them in Harper's, Time magazine and books including Video Night in Kathmandu and The Open Road: The Global Journey of the Fourteenth Dalai Lama. This week — following on his latest book, The Man Within My Head, about the influence of Graham Greene — Iyer makes his first visit to Pittsburgh. Tonight's "An Evening With Pico Iyer" is a Q&A at the Carnegie Library's main branch. Tomorrow, at Carnegie Mellon University's Adamson Writers Series, Iyer delivers the lecture "Moving and Sitting Still in Our New Global Order." BO 6-7:30 p.m. (4400 Forbes Ave., Oakland; free; 412-622-3114). Lecture: 5-7 p.m. Tue., April 2 (Porter Hall, CMU campus, Oakland; free; ashley.karlin@gmail.com).
Wed., April 3 — Words
New York Times best-selling author Andrew Gross appears tonight at Mystery Lovers Bookshop, in Oakmont. Gross is credited with suspense novels like 15 Seconds, Eyes Wide Open, The Blue Zone and Reckless; he's also co-authored several best-sellers with James Patterson. Tonight, Gross will read an excerpt from his latest novel, No Way Back. The novel tells the story of a chance meeting in a hotel that leads to murder. JI 7 p.m. 514 Allegheny River Blvd., Oakmont. Free. 412-828-4877 or www.mysterylovers.com