SPOTLIGHT: Thu., July 6 - Stage
Mark Rylance is best known as a preeminent Shakespearean and screen actor, from TV's Wolf Hall and Steven Spielberg's Bridge of Spies — for which he won an Oscar as Soviet spy Rudolf Abel — to Christopher Nolan's forthcoming Dunkirk. But regarding 1892's infamous Battle of Homestead, Rylance is also an ardent history buff. Starting with one of his visits to peform Shakespeare here, "I just became obsessed with the history of Pittsburgh," said the British-born, American-raised Rylance, via Skype recently from his home in London. He was especially drawn to the battle that ensued when industrialists Henry Clay Frick and Andrew Carnegie hired an armed security force, the Pinkertons, to confront thousands of locked-out steelworkers and townspeople here, resulting in 16 deaths and heralding a new era of low wages and longer hours.
Rylance, an outspoken peace activist, became involved with the nonprofit Battle of Homestead Foundation and (with British artist Peter Reder) began writing a play based on the episode. "I'm interested in the things that hardened Mr. Frick's heart," he says. On July 6, the Battle of Homestead's 125th anniversary, Rylance and Pittsburgh talents including actors David Conrad and Wali Jamal will perform excerpts from that work in progress — interspersed, intriguingly, with passages from Hamlet. That tragedy's hero, Rylance notes, was addressing his own historical injustice (the murder of his father). "The ghost in Hamlet says, 'Remember me,' and this is an evening of remembrance," says Rylance. The show, perhaps ironically, is at the Carnegie Library of Homestead Music Hall, one of the philanthropic gifts Andrew Carnegie bankrolled from his years as a robber baron.
On Fri., June 30, Rylance will attend an informal Meet & Greet in Homestead, which like the performance is a fundraiser for the Battle of Homestead Foundation.
— Bill O'Driscoll

Mark Rylance Meet & Greet: 7 p.m. Fri., June 30 (Bost Building, 623 E. Eighth Ave., Homestead; $150). Shakespeare & The Battle of Homestead: 7:30 p.m. Thu., July 6 (510 East Ave., Munhall; $25-50). www.battleofhomestead.org

Thu., June 29 – Words
Two days before the official release of The Fourth Monkey, author J.D. Barker visits Penguin Bookshop. In this thriller, "the Four Monkey Killer" is found dead, but his final victim may still be alive. Barker, who lives in both Pittsburgh and Englewood, Fla., made his name with the horror novel Forsaken, a finalist for the Bram Stoker award. A TV adaptation of The Fourth Monkey is already in the works. Matt Petras 6:30 p.m. 417 Beaver St., Sewickley. Free. 412-741-3838 or www.penguinbookshop.com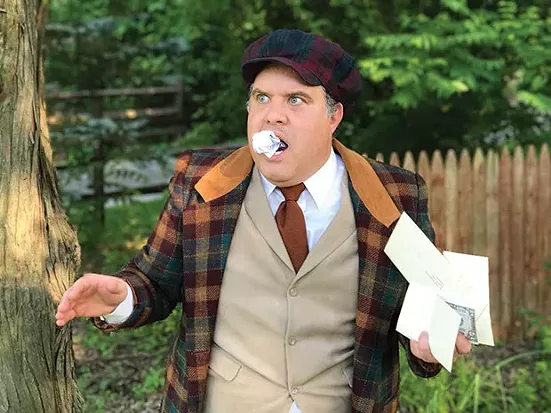 Thu., June 29 – Stage
Little Lake Theatre Company opens a new production of the comedy One Man, Two Guvnors, Richard Bean's 2011 adaptation of Carlo Goldoni's 1743 work Servant of Two Masters. The play's premiere run, in England, like a subsequent Broadway production, starred late-night host James Corden. Little Lake's staging stars Tom Protulipac and is directed by TJ Firneno, with musical direction by Kirk Howe. Set in England in 1963, it follows Francis Henshall, an awkward fellow who is working for two different bosses — a gangster and an upper-class twit — and trying to keep each gig on the down-low. MP 8 p.m. Continues through July 15. 500 Lakeside Drive South, Canonsburg. $12-20. 724-745-6300 or www.littlelake.org

Thu., June 29 – Screen
Back in the day, silent films were never truly silent; they were usually accompanied by a pianist. Among those reviving the art of silent-film accompaniment is ace Pittsburgh-based jazz pianist Tom Roberts, who in 2012 was commissioned by the Pittsburgh Symphony to compose new scores for films by Charlie Chaplin. Tonight, Alphabet City screens three of Chaplin's classic shorts from 1916 — "The Rink," "The Pawn Shop" and "One A.M." — while Roberts performs his scores for them live. The show is free. BO 8 p.m. 40 W. North Ave., North Side. Free tickets at www.alphabetcity.org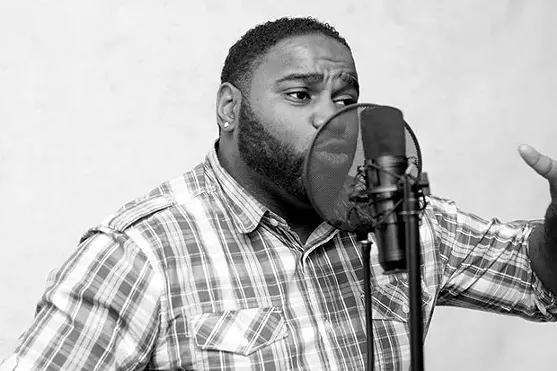 Fri., June 30 – Words
"I don't play with words, I work words," says John Gibson, a.k.a. JG The Jugganaut, in his piece "Vernacular Mack." "I put words on a track and tell them they better bring daddy his money back." The Columbus, Ohio-based Gibson (pictured), a 2013 National Poetry Award winner, is the featured artist at today's installment of the Phenomenal Open Mic Series (theme: "Confessions"). Lady Mahogany hosts this Jade Earth Events showcase at Wilkinsburg's Sherwood Events Center. BO 4-10 p.m. 400 Sherwood Road, Wilkinsburg. $10. Artists can sign up at 412-301-7300 or jadeearthevents@gmail.com.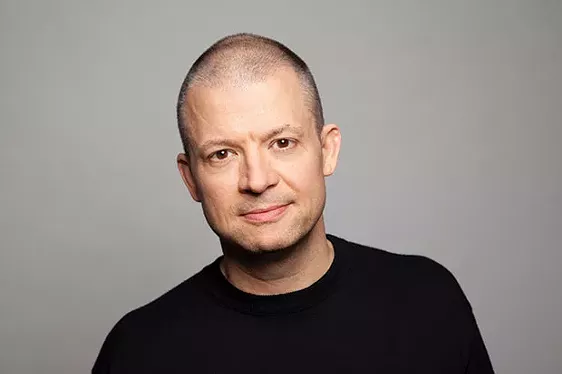 Fri., June 30 – Comedy
Comedian Jim Norton, a frequent guest on shows like Louie and Inside Amy Schumer, comes to the Pittsburgh Improv for four shows tonight and tomorrow. Norton brings the raunch and manages to offend on topics from sex to politics. In his recent Netflix special Mouthful of Shame, Norton recalls seeing a man at a bar wearing a fedora. When the man asked what would be good to wear with it, Norton says he replied, "A rope." MP 7:30 and 9:45 p.m. Also 7 and 9:30 p.m. Sat., July 1. 166 E. Bridge St., West Homestead. $27. 412-462-5233 or www.pittsburgh.improv.com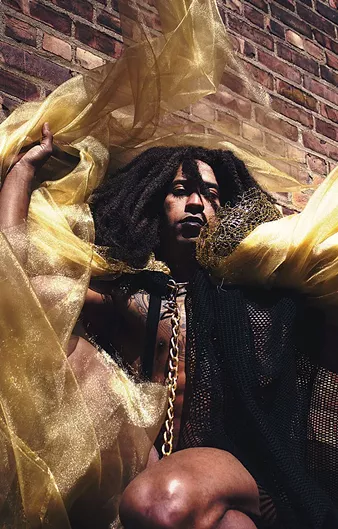 Fri., June 30 – Stage
A world-touring multimedia performance artist and a nationally touring puppeteer and theater artist conclude month-long residencies at PearlArts Studios with work-in-progress performances tonight. New York-based Wendell Cooper/Mx. Oops (pictured) previews Carrying Capacity, a work combining "sound meditation," urban dance video and rap to take audiences "on a speculative journey mixing sacred and profane." And in Hope Rises, Pittsburgh-based Felicia Cooper employs movement, live dancers and large-scale automata and mechanized puppetry to tell a story inspired by the myth of Pandora. A dance party follows this PearlDiving Movement Residency Artist Showcase. BO 7 p.m. 201 Braddock Ave., Studio 614, Point Breeze. Suggested donation: $10. www.pearlartsstudios.com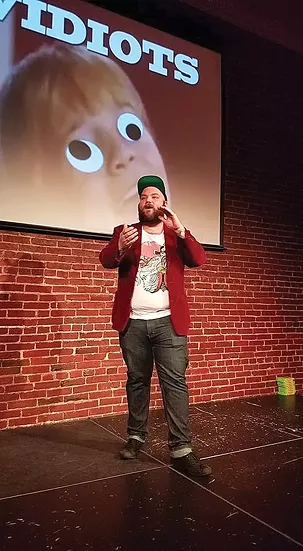 Fri., June 30 – Comedy
When we hear the term "found footage," we might think of horror films, but it turns out that found footage blends with comedy, too. Vidiots! returns to Arcade Comedy Theater for its monthly show hosted by creator Shannon Norman. Strange VHS footage plays and a series of improvisers act out scenes based on it. Norman says that the footage is provided by "thrift-store aficionados DoltonTV and Salvaged Cinema." There are also what Norman refers to as "commercial breaks," where a comedian does some standup. The event is 18-and-older. MP 10 p.m. 811 Liberty Ave., Downtown. $12. 412-339-0608 or www.arcadecomedytheater.com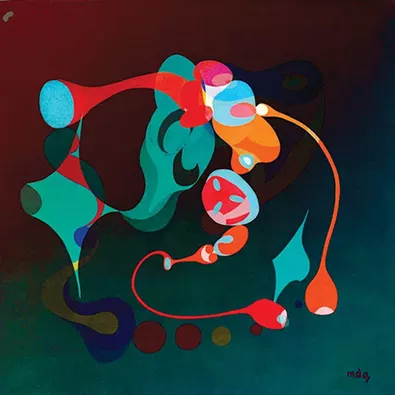 Sat., July 1 - Art
For the fourth time in five years, The Gallery 4 welcomes Marion Di Quinzio, who first hung her work there during its 2013 Salon Show. Di Quinzio studied at Carnegie Mellon and Pitt and is now based in Philadelphia. She returns with a collection of oil paintings titled Vivid Visions. See the striking abstract works, with their fluid, dancing shapes in rich and varied colors, at tonight's opening reception. BO Reception: 7-11 p.m. (free). Exhibit continues through Aug. 12. 206 S. Highland Ave., Shadyside. 412-363-5050 or www.thegallery4.us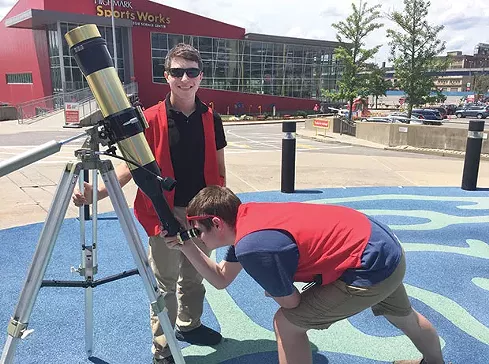 Sun., July 2 – Outdoors
What's summer for if not staring at the sun? Oh, wait, you're really not supposed to do that. (Something to do with retinas.) But there's an exception, and that's if you have safe viewing equipment like the Carnegie Science Center makes available every Sunday afternoon through Aug. 13. Solar SUNdays finds staffers setting up the gear in the "brain maze" out in front of the center. Having a peek at the sun is, naturally enough, a weather-permitting event. BO 1-4 p.m. One Allegheny Ave., North Side. Free with admission ($11.95-19.95). 412-237-3400 or www.carnegiesciencecenter.org

Tue., July 4 – Festival
Telling you what to do on the Fourth of July would sort of infringe on your, you know, independence. But if puttering around the backyard grill by yourself feels kind of lonesome, the EQT Flashes of Freedom festival offers a free, community-style option in Point State Park. The day-long affair — the City of Pittsburgh's official July 4 celebration — offers live music (from classic-rock covers to an Air National Guard band), historical re-enactors at Fort Pitt Museum, kids' activities, food vendors and more. It culminates with a big fireworks show at 9:30 p.m.; if you're lucky, you might be able to catch it from your backyard. BO Noon-9:30 p.m. Downtown. Free. www.celebrateamericapgh.com

Wed., July 5 – Artmaking
Every Wednesday, all kids ages 13-18 are welcome at the Youth Open Studio. This collabo between The Andy Warhol Museum and Artists Image Resource teaches the photographic silkscreen-printing process and lets participants work on independent projects in a relaxed environment. The Open Studio takes place at AIR, an artist-run printmaking facility, and is taught by Warhol staffers. Learning is free, but each silkscreen costs $5-10. No printing experience is necessary. BO 4-8 p.m. 518 Foreland St., North Side. Free. info@artistsimageresource.org
Thu., July 6 – Art
Random Acts of Artists is a membership group for artists in the Sharon, Pa., area. Some 30 of its members have work in the Random Acts of Artists Invitational Exhibition, at the Hoyt Center for the Arts venue The Confluence, in New Castle. View these paintings, drawings, ceramics, photographs and more at tonight's opening reception. BO Reception: 5-7 p.m. (free). Exhibit continues through Aug. 31. 214 E. Washington St., New Castle. 724-652-2882 or www.hoytartcenter.org