SPOTLIGHT: Fri., June 16 - Art
Andy Warhol helped create the pop-culture era we live in, and his 1968 quote "In the future, everybody will be world-famous for 15 minutes" seems to have heralded reality TV and social media. But Warhol's own relationship with celebrity began much differently. Growing up in smoky, industrial 1930s Pittsburgh, in a world before television, Andy Warhola was a movie nut, collecting studio publicity photos of stars and frequenting Oakland's three cinemas. "As a gay man, it was a place he could escape into, the beauty and the glamor," says Andy Warhol Museum film curator Geralyn Huxley. In partnership with Matt Wrbican, the museum's archival consultant, Huxley curated Andy Warhol: Stars of the Silver Screen, an exhibit opening June 16. The show features 170 of the pack-rat artist's thousands of movie-star photos; 50 he shot himself, after becoming famous; posters and collectibles including a Jean Harlow dress, Clark Gable's shoes; and more. Then there's Warhol's own celeb-themed art, including source material for his famous paintings of Marilyn and Liz, and the intriguing, never-completed circa-1962 composite of the faces of Sophia, Joan, Marlene and Greta (pictured).
The exhibit also spotlights Warhol's own experimental films, featuring his "superstars" (Edie Sedgwick, Candy Darling, Viva, et al.) and often spoofing Hollywood. Huxley says Warhol reveled in the scandal and gossip of the deglamorized 1970s and '80s Tinseltown, when stars began seeming more accessible and more human. Is it paradoxical that Warhol made paintings that glamorized film stars, and movies that didn't? "I think he genuinely admired the movie stars," says Huxley. "You can still see the dark side while admiring the light side." Witness both facets of Warhol's fandom yourself on Sun., June 18, when East Liberty's Ace Hotel hosts a free double bill of his feature-length 1963 spoof Tarzan and Jane Regained … Sort Of (starring a scrawny Taylor Mead) and 1932's Tarzan the Ape Man (with Johnny Weissmuller).
— Bill O'Driscoll
Exhibit runs Fri., June 16, through Sept. 24. 117 Sandusky St., North Side. $10-20. 412-237-8300 or www.warhol.org
Thu., June 15 – Music
On June 16, literature aficionados worldwide mark Bloomsday with readings and festivities. It's the date on which James Joyce set his classic novel Ulysses, chronicling the humble wanderings (in 1904) of his hero, Leopold Bloom. Tonight, local Irish-Appalachian music outfit Devilish Merry offers a Bloomsday Eve twist with a program called The Music of James Joyce, featuring songs associated with the Irish legend and his work. At Point Breezeway, Burr Beard (hammered dulcimer), Jan Hamilton-Sota (fiddle), Sue Powers (banjo), Jeff Berman (fretted dulcimer, percussion) and L.E. McCullough (flute, tin whistle, harmonica) perform, and McCullough reads from his article "The Music of James Joyce." (For info on June 16's Bloomsday readings, see www.bloomsdaypittsburgh.org.) Bill O'Driscoll 7-9:30 p.m. 7113 Reynolds St., Point Breeze. $20. www.pointbreezeway.com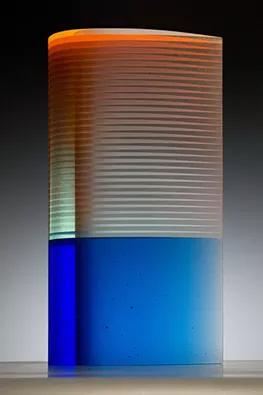 Fri., June 16 – Art
Tonight, glassweekend '17 gets its opening reception at Morgan Contemporary Glass Gallery. The show features sculptures and jewelry by 16 internationally exhibited artists, including Christine Barney and Dolores Barrett. Barney, based in New Jersey, has done abstract sculpted works, some of it furnace-formed and polished. Barrett, born in California, does jewelry. Her colorful work includes earrings and necklaces; one necklace strings together a series of M&M candies made of glass and silver. Matt Petras Reception: 5:30-8:30 p.m. Exhibit continues through Sept. 30. 5833 Ellsworth Ave., Shadyside. Free. 412-441-5200 or www.morganglassgallery.com

Fri., June 16 - Party
For those feeling high school nostalgia, Carnegie Science Center throws a 21-and-older prom night. The Pittsburgh DJ Company will play music from the 1990s and 2000s. Anyone who wants some direction for their grooving can also learn moves like the Electric Slide from the Pittsburgh Dance Center. Everyone can make a crown and claim the title of Prom King or Queen, with a photo in front of a green screen, too. Regular exhibits will also be open to attendees. MP 6-10 p.m. One Allegheny Ave., North Side. $12-17. 412-237-3400 or www.carnegiesciencecenter.org

Fri., June 16 – Stage
The vibrator dates to the 19th century, when its early uses included treatment of "female hysteria." That history provided rich terrain for playwright Sarah Ruhl, whose In the Next Room or The Vibrator Play premiered to acclaim in 2009. The comedy concerns a Dr. Givings, who employs the treatment, and his wife's attempts to cope with their passionless union. Throughline Theatre Company opens its eighth season (theme: "The Fair Sex") with a new production at the Henry Heymann Theatre. Abigail Lis-Perlis directs a cast including Ricardo Vila-Roger and Moira Quigley; the first performance is tonight. BO 8 p.m. Continues through June 24. 4301 Forbes Ave., Oakland. $15-20 (opening night: add $10). www.throughlinetheatre.org
Fri., June 16 – Stage
Kinetic Theatre Company stages the Pittsburgh premiere of The Christians at the New Hazlett Theater. Starring Pittsburgh favorites David Whalen and Joshua Elijah Reese, and directed by Andrew Paul, this drama follows Pastor Paul, the head of an American megachurch, who abruptly announces that he longer believes there is a hell. Written by Lucas Hnath, The Christians has garnered widespread critical acclaim since it debuted, Off-Broadway, in 2015. "Whether or not you believe in God, you should believe in Lucas Hnath," writes Alexis Soloski for The Guardian. MP 8 p.m. Continues through July 2. 6 Allegheny Square East, North Side. $20-36 (family discounts available). 412-320-4610 or www.newhazletttheater.org

Fri., June 16 – Music
A pair of world-class talents team with Pittsburgh Symphony Orchestra to honor two legends of American music. Ella & Louis: All That Jazz celebrates the legacies of Ella Fitzgerald and Louis Armstrong with three PNC Pops shows at Heinz Hall, starting tonight. Internationally touring trumpeter and vocalist Byron Stripling, who starred in the stage musical Satchmo, sings and plays Armstrong, while Fitzgerald is channeled by actress and singer Marva Hicks, a Broadway veteran who has toured with Stevie Wonder and Michael Jackson. It's "Love Is Here to Stay," "They Can't Take That Away From Me" and more, backed by the PSO as led by visiting conductor Lawrence Loh. BO 8 p.m. Also 8 p.m. Sat., June 17, and 2:30 p.m. Sun., June 18. 600 Penn Ave., Downtown. $22-99. 412-392-4900 or www.pittsburghsymphony.org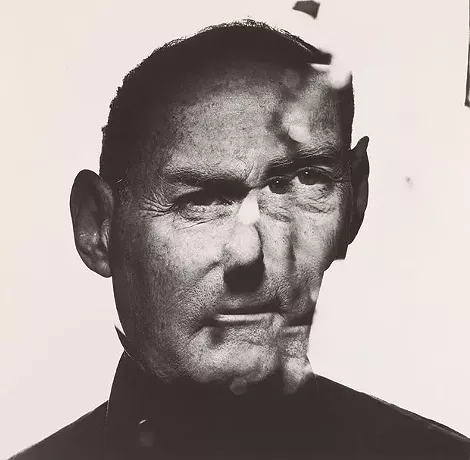 Sat., June 17 – Art
The late Irving Penn, who would've turned 100 on June 16, was among the past century's most important photographers. A new touring retrospective, Irving Penn: Beyond Beauty, spans his seven-decade career, from his early street photography and surrealist influences, and memorable portraits of artists like Dalí and Miro, to his still lifes and the Vogue covers that epitomized his iconic fashion work. The exhibit, featuring 146 photos, even delves into Penn's lesser-known studio portraits of tradesmen, and images of garbage found in the street. Today, the show, organized by the Smithsonian American Art Museum, opens a three-month run at The Frick Pittsburgh. BO 10 a.m.-5 p.m. Exhibit continues through Sept. 10. 7227 Reynolds St., Point Breeze. $6-10 (free for kids under 5 and active-duty military and their immediate families). 412-371-0600 or www.thefrickpittsburgh.org

Sat., June 17 - Words
The Kelly-Strayhorn Theater hosts two days of readings and workshops as part of the Next Generation of Black Poets event. Courtesy of the Center for African American Poetry and Poetics at The University of Pittsburgh, the selected poets come from around the country. Aziza Barnes (pictured), of Oxford, Miss., won the 2015 Pamet River Prize for her full-length collection i be but i ain't; other readers include Tyree Day and Adjua Gargi Nzinga Greaves. On Sunday, starting at noon, there will be a free workshop at the theater's nearby Alloy Studios with poets Kamden Hilliard and Aricka Foreman. MP 6 p.m. 5941 Penn Ave., East Liberty. Free. 412-363-4320 or www.kelly-strayhorn.org

Sun., June 18 - Crafts
Know something people don't do much anymore? Aside from using pay phones? Whittling. But the time-honored craft of shaping wood with a small knife is a great way to make art while learning new hands-on skills and safety practices. Today, the Children's Museum's MAKESHOP offers an hour-long Whittling Workshop, tools and materials provided. It's for anyone ages 8 and up, but children must be accompanied by adults. The workshop is free with museum admission, but sign up ahead of time because space is limited. BO 1 p.m. 10 Children's Way, North Side. $14-16 (free for kids under 2). 412-322-5058 or www.pittsburghkids.org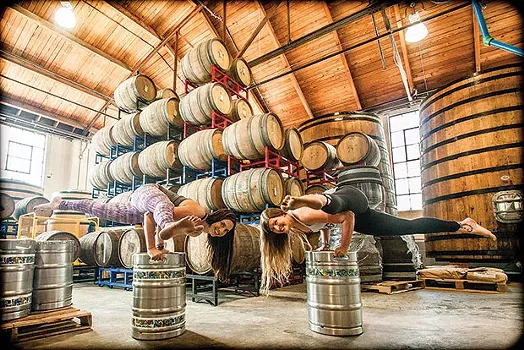 Mon., June 19 - Yoga
Yoga and beer turns out to be as good a pairing as peanut butter and jelly. A duo called The Beer Yogis — yoga experts Melissa Klimo-Major and Mikki Trowbridge — is touring the country from Cleveland to New Orleans. Tonight they stop at East End Brewing. Sign up for a 60-minute, guided yoga session, followed by some beers; the first round is free with registration. While folks of all experience levels are welcome, all participants must supply their own yoga mats. MP 6:30 p.m. 147 Julius St., Larimer. $25-30. www.thebeeryogis.com