Fri., July 28 — Comedy
Myq Kaplan knows how to sell himself.
"If you haven't heard of me, I'm the funniest comedian you've never heard of," he says by phone. "My act will speak directly to you. It will make you feel good, no matter how you feel good. Whatever you like, I do it." The comedian headlines at Cranberry's Comtra Theatre July 28 and 29 for the first in a new comedy series from Drinking Partners Podcast hosts Ed Bailey and Day Bracey, pairing nationally touring acts with local craft breweries. Comics Sean Collier and T-Robe will also perform, and while free samples of mead from Apis Meadery and beer from Rhinegeist Brewery will be available, this is a BYOB event.
Kaplan says that in his act he broaches a long list of subjects, including magic, drugs, language, philosophy and kindness. When it comes to words, he is often found playing around with them. "I put out an album last year about not wanting children called No Kidding," he said. During a standup routine on Conan, he explained that having kids is like doing drugs — "It's not for everybody, you gotta be in the right mindset, it costs a lot of money, there's peer pressure involved, and it could ruin your life."
If something is prominent in his life, he tends to focus on that. "The commonality is that I've been striving to know myself; know myself as a growing, changing thing," he says. What are his current goals or aspirations? "Oh, I'm actually trying to undo all the success I've ever had," he says. "It's hard to do, because once you've done things it's hard to, without a time machine, go back and undo them." I can assure you, he was just joking.
Matt Petras 8 p.m. Fri., July 28. Also 8 p.m. Sat., July 29. 20540 Route 19, North Cranberry. $25. 724-591-8727 or www.comtratheatre.org
Thu., July 27 – Talk
Ed Piskor and Jim Rugg visit the Carnegie Library's main branch to talk comics. And these two Pittsburgh guys should know: Piskor, already a global success with his multi-volume graphic history Hip Hop Family Tree, recently announced a huge project to retell the epic story of the X-Men in a series of publications for Marvel Comics. Rugg is widely known for projects including Street Angel, The PLAIN Janes and Afrodisiac. Their joint talk tonight includes a Q&A and signing, with books for sale. Bill O'Driscoll 6:30 p.m. 4400 Forbes Ave., Oakland. Free. 412-622-3151 or www.clpgh.org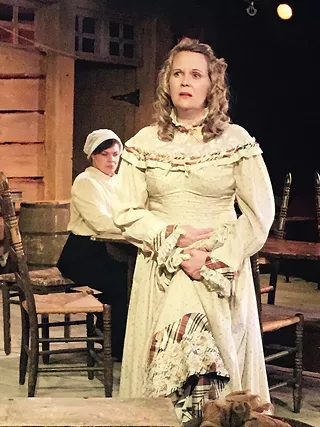 Thu., July 27 – Stage
Big Pittsburgh theater news: Pittsburgh Playwrights Theatre Co.'s 2016 world-premiere production of artistic director Mark Clayton Southers' Miss Julie, Clarissa and John — one of last year's stage highlights here — is touring in August. The play, inspired by Strindberg's classic Miss Julie, relocates the action to Reconstruction-era Virginia, where a landowner's daughter plays dangerous games with her father's head servant and his partner in a riveting exploration of race in America. The show, with the original cast (Chrystal Bates, Kevin Brown and Tami Dixon) and director (Monteze Freeland), is bound for the National Black Theatre Festival, in North Carolina, and then Scotland's famed Edinburgh Festival Fringe. But first, partly as a send-off and partly as a fundraiser, the show gets three more performances here, tonight through Saturday, at Bricolage Productions. BO 8 p.m. Also 8 p.m. Fri., July 28, and 5 p.m. Sat., July 29. 937 Liberty Ave., Downtown. $30-35. www.pghplaywrights.org
Fri., July 28 – Festival
Just like every year at this time, Pittsburgh's in a pickle. Actually, a whole bunch of them, and not just the cucumber kind. Picklesburgh is the Pittsburgh Downtown Partnership's two-day celebration of everything pickled, or with pickled stuff inside. Today and tomorrow, all along the Roberto Clemente Bridge, look for dozens of vendors of ready-to-eat foods (and ready-to-drink cocktails) with pickled ingredients, from pierogis and ice cream to pop. There are also demos, a crafting area for kids, and live music. Tonight's headliner is Nevada Color; tomorrow's is Emerson Jay. BO Noon-10 p.m. Also noon-10 p.m. Sat., July 29. Downtown. Free. www.picklesburgh.com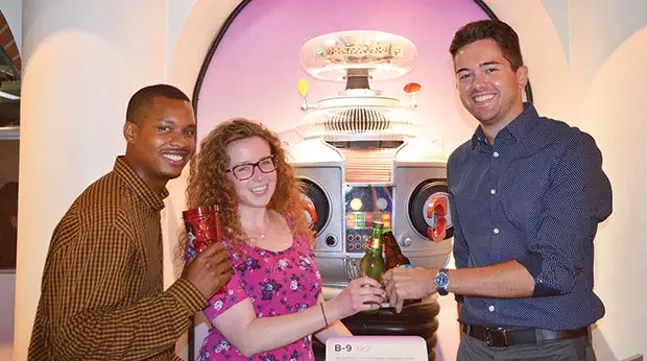 Fri., July 28 – Beer Science
In case you didn't know, booze and science make a great pair. Carnegie Science Center hosts a 21-and-over Science After Dark night of science and drinking. A dozen local breweries will offer free samples, including Penn Brewery, North Country Brewing, Southern Tier Brewery and Couch Brewing. There's a science and history to beer; experts will be on tap for educational presentations and demonstrations, covering topics like how beer is made. Matt Petras 6-10 p.m. 1 Allegheny Ave., North Side. $24. 412-237-3400 or www.carnegiesciencecenter.org
Fri., July 28 – Screen
Andy Warhol and Paul Morrissey filmed San Diego Surf in California, in May 1968. In June, Warhol was shot, and nearly died, and it was decades before Morrissey finished editing the film; it premiered at the Museum of Modern Art, in 2012. Now the campy, colorful spectacle featuring Warhol superstars Viva, Taylor Mead, Joe Dallesandro and Ingrid Superstar, in a story set in a seaside mansion full of young male surfers, gets its Pittsburgh premiere at The Andy Warhol Museum. Tonight's Silver Screen Bazaar (accompanying the exhibit Andy Warhol: Stars of the Silver Screen) includes a display of Hollywood-related memorabilia and collectibles from local vendors, a DJ set by The Garment District, and hands-on artmaking at The Factory Swing Shift. BO 7-10 p.m. 117 Sandusky St., North Side. Free with museum admission ($5-10). 412-237-8300 or www.warhol.org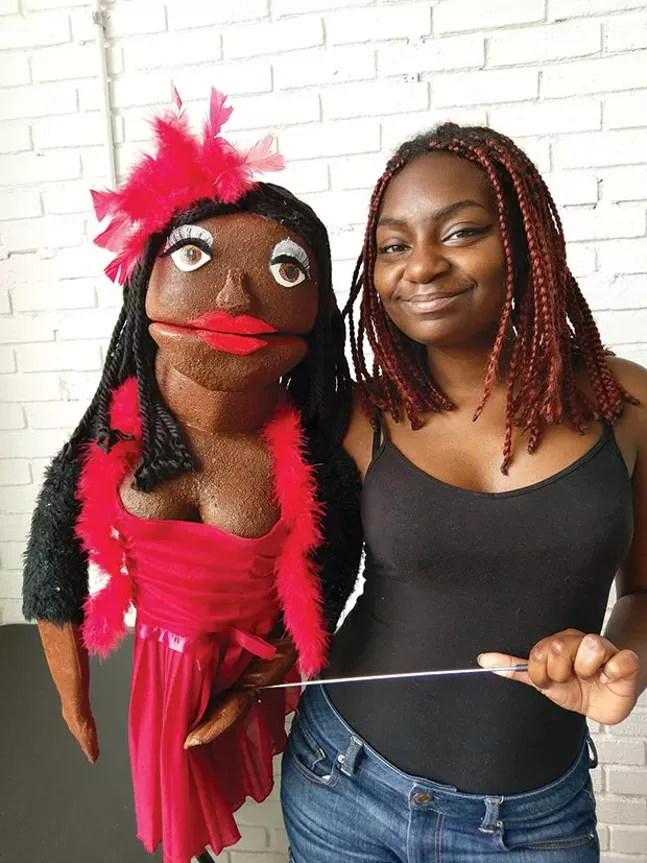 Fri., July 28 – Stage
You know Avenue Q, that irreverent, hit Tony-winning musical where puppets sing about racism and internet porn. You know Cheryl Cappezutti, probably Pittsburgh's best-known puppetmaker (as seen at First Night, etc). And you might know Alumni Theater Company, which stages contemporary musicals cast entirely with young African Americans. But you don't know Avenue Q courtesy of ATC with Cappezutti's hand puppets. At least, not yet: The production premieres tonight, and gets three performances this weekend at the New Hazlett Theater. Going beyond her familiar parade-sized puppets, Cappezutti branches into silicone-and-polyfoam puppets (think Muppets), each designed to resemble the visible actor performing the role. BO 8 p.m. Also 8 p.m. Sat., July 29, and 7 p.m. Sun., July 30. 6 Allegheny Square East, North Side. $10-18. 412-945-0282 or www.alumnitheatercompany.org
Sat., July 29 – Outdoors
Summer is for stuff unique to summer, and that includes the Celebrate the Bloom! Summer Festival at Jennings Environmental Education Center. Each year, on the final Saturday in July, this state park near Slippery Rock honors its 20-acre prairie ecosystem — the easternmost prairie in the U.S. — with a full day of free activities. Take guided nature walks (focusing on birds, butterflies and wildflowers) and see distinctive prairie flowers like the bright-purple blazing star. At 10:30 a.m., catch a program with live reptiles and amphibians. And enjoy local vendors, plus live music by the Carpenter Ants, Dana Cooper, and Devilish Merry. BO 9 a.m.-6 p.m. 2951 Prospect Road, Slippery Rock. Free. 724-794-6011 or www.celebratethebloom.wordpress.com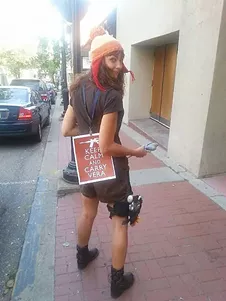 Sun., July 30 – Screen
The annual, international Can't Stop the Serenity event returns, represented in Pittsburgh with a screening of the film Serenity at the Hollywood Theater. Put on by the PA Browncoats and Geek Pittsburgh, this charity event seeks to raise money for the women's-rights advocacy group Equality Now and youth education group the Al Wooten Jr. Heritage Center. Games and raffles precede the screening. Serenity, directed by Joss Whedon, is the sequel to Whedon's cult-classic sci-fi television show Firefly. MP Noon. 1449 Potomac Ave., Dormont. Event: free; screening: $10. 412-563-0368 or www.thehollywooddormont.org
Mon., July 31 – Talk
A new Consumer Health Coalition initiative called The Human Library brings folks together to discuss personal experiences with behavioral health. The first meeting, at the Carnegie Library's East Liberty branch, welcomes four speakers (including Penny, pictured) to tell stories about their own histories with behavioral health, says organizer Kali Stull. Anyone interested can sign up to attend, and can also request to speak at a future event. Content warnings will be issued as needed. MP6-7:30 p.m. 130 S. Whitfield St., East Liberty. Free. 412-456-1877 or www.consumerhealthcoalition.org
Wed., Aug. 2 — Art
Mixed-media artists Casey Sommers and Angela Briggs work slowly, building up layers with materials including "gesso, glaze, latex, acrylic, tempera, spray paint … string, tape, glass beads, rocks, wood chips, tissue paper and sand." Lots of texture there, and the duo, working as Desaturated Worlds, encourages viewers to touch the art. A new collection of 30 works, You can't get there from here, opens today at Lawrenceville's FrameHouse & Jask Gallery; a formal reception follows from 6-9 p.m. Fri., Aug. 4. BO 11 a.m.-7 p.m. Exhibit continues through Aug. 31. 100 43rd St., Unit 107, Lawrenceville. 412-586-4559 or www.framehouseonline.com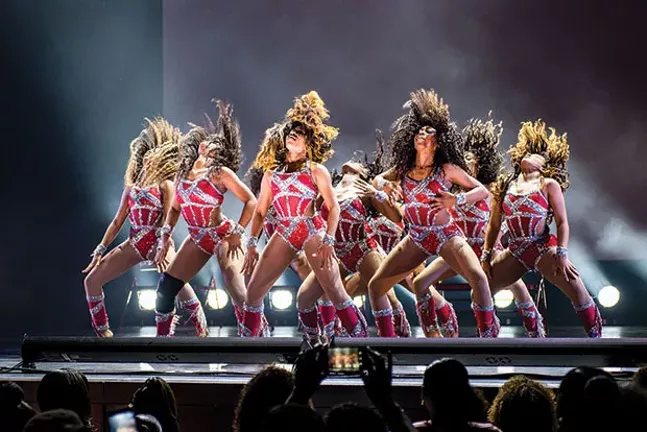 Wed., Aug. 2 – Dance
Spinning off her popular Lifetime television series, Dianna Williams — or Miss D, or Coach D, depending on whom you ask — is touring the country with Bring It! LIVE, including tonight's stop at Heinz Hall. Fans should be familiar with the energetic dance routines by Williams and her Dancing Dolls. This summer tour is hitting 40 cities, up from its 30-city tour last summer. MP 7:30 p.m. 600 Penn Ave., Downtown. $37-54 (VIP: $104). 412-392-4900 or www.pittsburghsymphony.org