SPOTLIGHT: Wed., July 19 - Comedy
In planning the Vagical Mystery Tour, which blends comedy and activism, Lady Parts Justice League targeted cities and states where reproductive rights and access to reproductive-health services are threatened. Places like Birmingham, Ala., Omaha, Neb. — and Pittsburgh. Yup, says comedian Lizz Winstead, LPJL founder and Daily Show co-creator: Just 12 of our state's 67 counties have even one abortion provider (Allegheny is the only such county in Western PA). Pennsylvania originated Planned Parenthood v. Casey, the 1992 U.S. Supreme Court case that let states impose more restrictive anti-abortion laws. And state legislators continue seeking to limit access here. "I think a lot of people don't realize that Pennsylvania is a hotbed of abortion extremism," says Winstead (pictured), by phone from the road in Indianapolis.
But the 16-city Vagical Mystery Tour, which arrives at Mr. Smalls Funhouse on July 19, isn't just about getting laughs, bashing sexism and raising awareness. Clinics often need help — sometimes because funding is scarce, but also in locales where even contractors like lawn-care businesses can get backlash if they work for an abortion provider. So LPJL is using the shows to recruit volunteers to do things like paint offices, repair fences, and provide translation services for clinics. (LPJL staffers often pitch in themselves.) And each show wraps with a talkback with local providers; at Smalls, expect Sue Frietsche, of Women's Law Project, and reps from the Western Pennsylvania Fund for Choice, and the Allegheny Reproductive Health Center. "When you gather people to have fun and you look around, and everybody came because they care, that feels like a really cool community-building exercise," says Winstead.
The diverse lineup for the tour's Pittsburgh stop features Winstead; comedians Leah Bonnema, Alex English and Joyelle Johnson; sketch troupe Buzz Off, Lucille; and singer-songwriter Jill Sobule. Winstead's set will be most topical. "There's so much to talk about that I'm having a hard time editing," she says.
— Bill O'Driscoll
7:30 p.m. Wed., July 19. 400 Lincoln Ave., Millvale. $15-20 (21 and over). www.vagicalmysterytour.com
Thu., July 13 – Stage
In Shakespeare's day, actors didn't get rehearsals, or even complete scripts: They were merely handed their own lines and cues, and expected to perform a different play almost daily, often in fairground-like settings. The resultant seat-of-the-pants energy is one reason The New Renaissance Theatre has resurrected that historical "unrehearsed cue script technique." This summer, the local troupe's outdoor productions are The Taming of the Shrew and The Tragedie of Macbeth. Shrew's on at 6 p.m. tonight at Schenley Plaza, with two more local performances at county parks through July 21. Macbeth is staged July 14 at White Oak Park, and thrice more through July 21 (including July 16, at Hartwood Acres, and July 20, at Schenley Plaza). All performances are free. Bill O'Driscoll Various times, dates and venues. www.newrentheatre.com

Thu., July 13 – Stage
Kinetic Theatre continues its season with The Liar, David Ives' 2010 adaptation of a 17th-century French play. The romantic comedy follows a man whose penchant for lying impedes his quest for love; all the dialogue is in rhymed iambic pentameter. Charles Isherwood of The New York Times writes, "The Liar is, throughout, an effervescent delight." The lead roles, Dorante and Clarice, are played by Carnegie Mellon University alums Ethan Saks and Erika Strasburg. The first performance at the Henry Heymann Theatre is tonight. Matt Petras 8 p.m. Continues through July 30. 4301 Forbes Ave., Oakland. $20-40. 888-718-4253 or www.kinetictheatre.org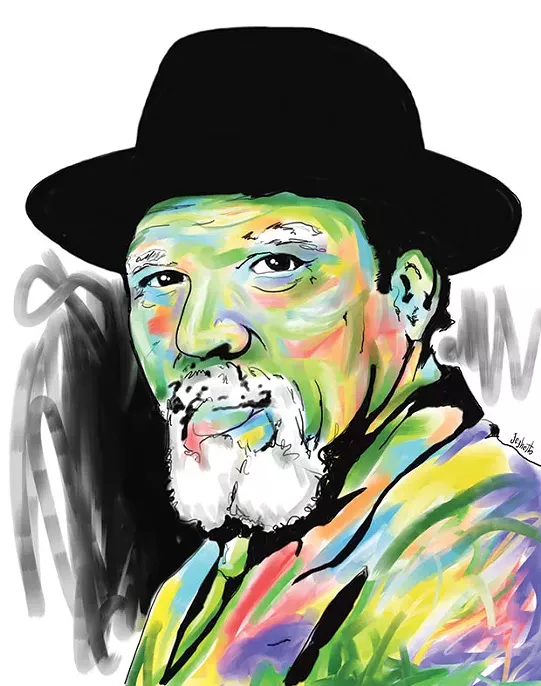 Fri., July 14 – Art
Three art exhibitions open today at the August Wilson Center. Following its 2012 stint at Pittsburgh's ToonSeum, Funky Turns 40: Black Character Revolution returns to town; the nationally touring show features dozens of drawings, cels, posters and storyboards recalling the period starting in the early 1970s that saw the first positive black characters in animation history, from The Jackson 5ive and The Harlem Globetrotters to (sigh) Fat Albert and the Cosby Kids. Robert Hodge — For the Culture features work by the Houston-based mixed-media artist exploring the creation of musical forms from blues and jazz to rock 'n' roll, hip hop and house. And with Artivism: August Wilson Community Mural Project by Tarish Pipkins, the Pittsburgh-born, North Carolina-based Pipkins solicits community volunteers to help color in his new first-floor mural depicting the Center's famed namesake. On Saturday, a free Family Fun Day welcomes the exhibits with DJs, food trucks and more. BO 11 a.m.-8 p.m. Exhibits continue through Sept. 8. Family Fun Day: 2-6 p.m. Sat., July 15. Free. 980 Liberty Ave., Downtown. 412-456-6666 or www.trustarts.org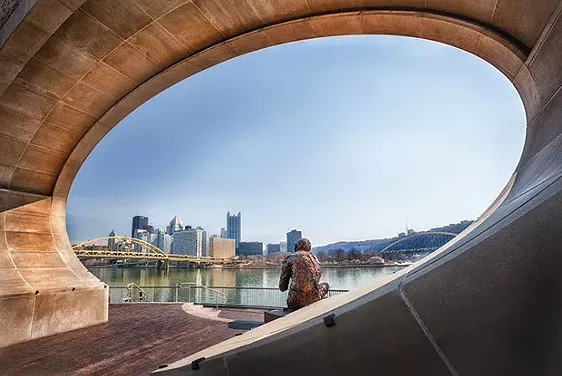 Fri., July 14 – art
Tonight and tomorrow, Bellevue's Artists' Gallery hosts Eclectic Illusions, a show featuring a diverse range of work. Arne Hansen, known for his photography, brings digital paintings. Dale Schmitt offers photography, and Mary Pikar shows her paintings. Meanwhile, Richard Cardone will utilize his skills as a hair stylist and colorist to engage in some live performance art, creating a fantasy hair piece on a live model. The show is a two-day affair only. MP 6-8 p.m. Also 6-8 p.m. Sat., July 15. 31 North Balph Ave., Bellevue. 412-339-8943 or www.pjartistsgallery.com

Fri., July 14 - Screen
Moonlight's Oscar victory underscored the need for intersectional LGBTQ stories. Tonight, City of Asylum, in conjunction with ReelQ and Pittsburgh Black Pride, screens the Kenyan film Story of Our Lives, a 2014 collection of narratives that tell the true stories of LGBTQ people in that African nation. IndieWire describes Story of Our Lives as "a beautiful little film about love, about humanity, about one of the many facets of what it means to be African." MP 7 p.m. Alphabet City, 40 W. North Ave., North Side. Free. 412-435-1110 or www.alphabetcity.org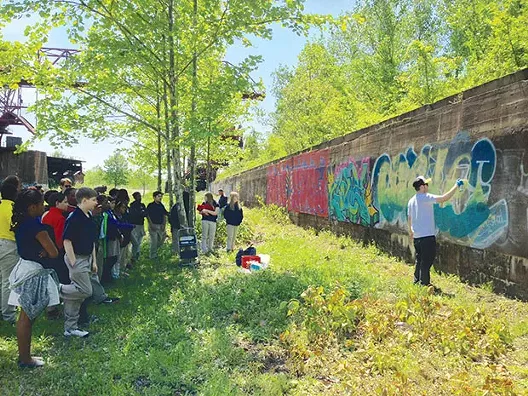 Sat., July 15 – Festival
For a long-decommissioned mill site, the Carrie Furnaces keeps pretty busy. A lot of the activity revolves around art, thanks largely to Rivers of Steel Arts, an arts-and-heritage program that today hosts its very first Community Day. See molten-metal casting, watch welding and metal-fabrication demos, try your hand at graffiti-style aerosol painting, make a "sun print" (cyanotype photograph), do silkscreen and more. Rivers of Steel Arts is a program of the Rivers of Steel Heritage Corp. BO 3-7 p.m. Carrie Furnaces Boulevard, Swissvale. Admission is pay-what-you-like. www.riversofsteel.com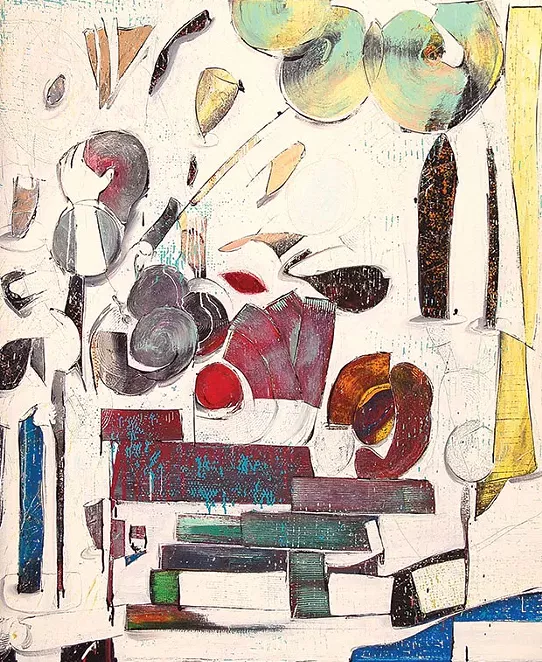 Sat., July 15 – Art
Local gallery-goers know the work of Thomas Bigatel, a Glenshaw-based painter whose recent abstracts employ rich colors in swirling forms that sometimes suggest flowers partly transformed into liquid, flowing across the canvas. But Bigatel has been active for years, and with Evolution of the Process — A 15-Year Retrospective, he showcases the quite different styles of abstraction that led him where he is today. The exhibit opens with tonight's reception at Percolate Art Space. BO 6-8:30 p.m. (free). Exhibit continues through Aug. 8. 317 S. Trenton Ave., Wilkinsburg. www.facebook.com ("evolution of the process")

Mon., July 17 – Stage
It's the second edition of Hot Metal Musicals, a free showcase of new songs written for musical theater, staged by Musical Theatre Artists of Pittsburgh. The evening at Cabaret Theater at Theater Square highlights selections from work-in-progress shows by 20 songwriters and songwriting teams, including Joe Warik and Chuck Sperry (from their slapstick musical A Show Boat to China); Andrew Swensen and Scott Anderson (The Golden Door, about immigration); Jeanne Drennan; and Michelle Do and Ethan Crystal. The local performing talents guided by producer Stephanie Riso and musical director Douglas Levine include Natalie Hatcher, Jason Shavers and Leon Zionts. BO 7:15 p.m. 655 Penn Ave., Downtown. Free. www.trustarts.org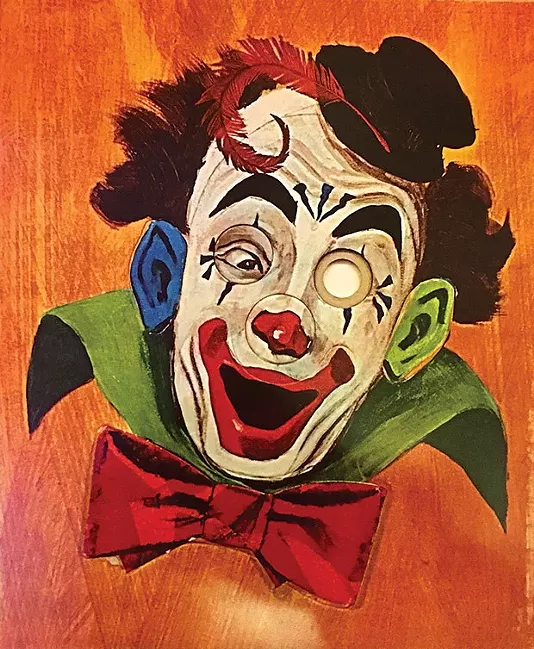 Wed., July 19 – Art
As a museum of comics art, The ToonSeum is already all but unique. Currently, the museum hosts something even more unusual: an exhibit of artwork from puzzles and games. The personal collection of ToonSeum executive director John Kelly was a key source for the roughly 100 works on display in Play Time: The Comic Art of Puzzles and Games. Some of the pieces are from the new book A-Maze-Ing Animals: 50 Mazes for Kids, created by Pittsburgh-based artist and ToonSeum founder Joe Wos. MP 11 a.m.-5 p.m. Exhibit continues through Aug. 13. 945 Liberty Ave., Downtown. $4-8. 412-232-0199 or www.toonseum.org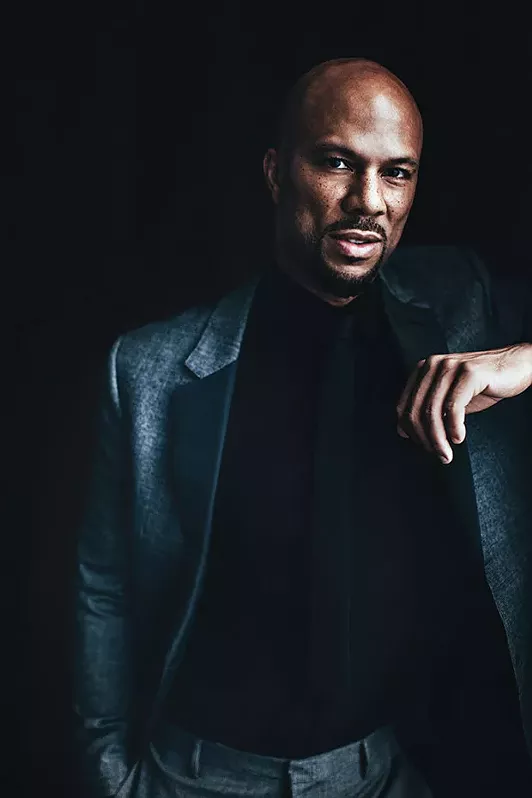 Thu., July 20 – Music
Tonight, rapper, actor and Oscar-winning composer Common matches chops with the Pittsburgh Symphony Orchestra. A Night of Symphonic Hip-Hop features the PSO, under the direction of assistant conductor Andrés Franco, backing Common in a concert of music from his latest album, Black America Again, plus other hits from his Grammy-winning career and (we imagine) "Glory," the Academy Award-winner for Best Original Song, from 2014's Selma. BO 7:30 p.m. 600 Penn Ave., Downtown. $45-149. 412-392-4900 or www.pittsburghsymphony.org

Thu., July 20 – Drag
Over the years, RuPaul's Drag Race has built a massive fan base. Tonight, War on the Catwalk, a nationally touring show featuring queens from the ninth season of the hit VH1 reality series, comes to the Byham Theater. Trinity hosts Drag Race contestants including Shea, Sasha Velour, Farrah Moan (pictured) and Alexis Michelle. MP 8 p.m. 101 Sixth St., Downtown. $25.85-58.25 (VIP: $106.85-166.25). 412-456-6666 or www.trustarts.org