For the summer iteration of its free quarterly Gallery Crawl, the Pittsburgh Cultural Trust pulls out the stops, and it's not all about galleries (or even crawling). The evening-length, two-dozen-venue July 13 happening is highlighted by a rare local concert by Chicago's Occidental Brothers Dance Band International. The acclaimed group plays its highly danceable mix of African styles, including soukous and highlife, outdoors, in Katz Plaza, from 6:15-9 p.m. Of course, the Crawl has fresh art, too. At Wood Street Galleries, light-based installation works by four artists make up Light, Matter, Memory. At Space, Jerry Irwin, Photographer showcases Irwin's images of "bikers, Mennonites, skydivers" and more. Meanwhile, new Crawl wrinkles include the cityLIVE! Courtyard Series of documentary screenings, at 8:30 p.m. featuring Please Vote for Me, a recent documentary about student democracy at a Chinese grade school. Also new is Project Pop Up: Night Market, with independent vendors, artists and chefs taking over the parking lot at 917-19 Liberty. After the Crawl, check out the annual Cosmopolitan Pittsburgh party, with live music and refreshments until midnight at 119 Sixth St. (Cosmopolitan Pittsburgh is a ticketed event.) Or you can head back to Katz Plaza, for a special set featuring a collaboration between DJ Nate Da Phat Barber and jazz trumpet master Sean Jones. Bill O'Driscoll Gallery Crawl: 5:30-9 p.m. (free). Cosmopolitan Pittsburgh ($40-125). 412-456-6666 or www.trustarts.org
For a sculptor whose works adorn Fallingwater, the Social Security Building in Washington, D.C., and Haiti's National Palace, Richmond Barthé (1901-1989) remains surprisingly little known. But starting July 13, the August Wilson Center for African American Culture showcases Richmond Barthé: His Life in Art, a traveling exhibit of roughly 30 sculptures created by the pioneering African-American artist at various stages of his life. "He was trying to convey a deeper sense of humanity than just casting a likeness," says the Center's Cecile Shellman. "He was trying to capture the soul and the spirit and the essence of the subject." Although Barthé's early career was characterized by a series of remarkable successes, he died, Shellman says, "almost penniless." But in recent years — thanks in part to a biography by Samella Lewis, who curated this exhibit — Barthé's name is growing more familiar. The exhibit opens as part of the Pittsburgh Cultural Trust Gallery Crawl. Andy Tybout 6-9 p.m. Fri., July 13. Exhibit continues through Sept. 15. 980 Liberty Ave., Downtown. Free on opening night. 412-258-2700 or www.augustwilsoncenter.org
Thu., July 12—Music
Squonk Opera's GO! Roadshow — an art-rock concert on wheels, with wacky mechanical props — was a highlight of the Three Rivers Arts Festival. Starting today, the six-piece band truly takes its show on the road, launching a series of free community concerts, most in daylight. Today, Squonk's flat-bed full of spinning keyboards, funny hats and walloping beats hits Arsenal Park for two CitiParks-sponsored performances. Friday, it's off to Highland Park, and on Sunday to Schenley Plaza. Bill O'Driscoll 11 a.m. and noon. Also 11 a.m. and noon Fri., July 13 (Highland Park), and 4 and 8:45 p.m. Sun., July 14 (Schenley Plaza, Oakland). Free. www.squonkopera.org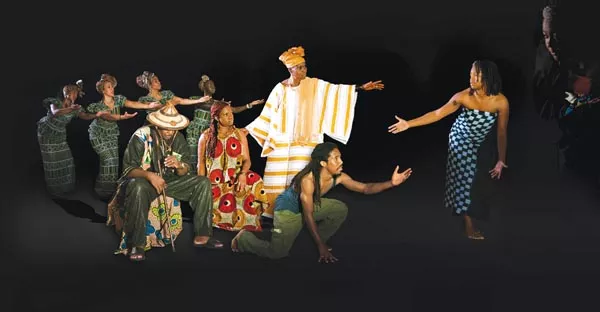 Fri., July 13 — Dance
The Cinderella myth has inspired countless adaptations throughout the centuries, but audiences should still find Kiridi (The Orphan) unique in its own right. Presented by "Mama" Kadiatou Conte-Forte, a Guinean choreographer, dancer and director, the show centers on a young woman prohibited from courting the man she loves by her jealous mother and stepsisters. Featuring an ensemble of more than 15 dancers and drummers, the hour-long show is both an exercise in traditional storytelling and a celebration of West Africa's musical and artistic heritage. Andy Tybout 11 a.m. and 7 p.m. Also 11 a.m. Sat., July 14. 5941 Penn Ave., East Liberty. Pay what you can. 412-363-3000 or www.kelly-strayhorn.org
Fri., July 13 — Art
Locals yearning to travel the world, but lacking the means, might venture to International Images Ltd. for the opening night of Wanderlust, David Biernesser's photo exhibition. Biernesser, a Pittsburgh native and former Marine, has photographed everything from European ruins to natural landscapes and rural villages; his most high-profile series depicts the daily struggles of inhabitants of Marjah, Afghanistan. Prints from the exhibition are on sale, and a portion of the proceeds benefits the Afghanistan Relief Organization. AT 6-9 p.m. 514 Beaver St., Sewickley. Free. 412-741-3036 or www.internationalimagesltd.com
Fri., July 13 — Stage
The word "burlesque" brings to mind a host of outlandish activities that might strike some as unsavory. But Bella Sin — who, along with New York City's Baby Blue, and Smokin' McQueen, from London, stars in tonight's Burlesque Revue  — insists audiences leave her shows more amused than disturbed. "Sometimes people might be scared to go," says Cleveland-based Sin. "But actually, it's the most hilarious thing to watch." Tonight, at Cattivo, expect singing, hula-hooping, sideshows, stripteases and the male-centered risqué performances known as "boylesque." AT 8 p.m. Cattivo, 146 44th St., Lawrenceville. $10. 21 and over. 412-687-2157 or www.bellasin.com
Fri., July 13 — Stage
On Fri., July 13, Maria Denolt speaks at Waffle Shop. Denolt (alter ego of local drag performer Dani Lamorte) typically conducts guerilla Art Tours at New York's Metropolitan Museum of Art — condescending lectures satirically deconstructing white male privilege in the art world.
Who is Maria Denolt and why does Pittsburgh need you?
Maria Denolt is a direct emanation from a sublime ether of the muses sent to enlighten people about the value of true, high, contemporary art. Pittsburgh is in need of me because without easy access to New York's Metropolitan Museum of Art, people have no way to access the good taste and the curatorial brilliance which leads our country and the world.
What's a misunderstood local art phenomenon?
Many people misunderstand Andy Warhol's work as being important for cultural or artistic reasons. The true fact is, his work is important because it's worth a lot of money. And that allows us to forget his disgusting sodomite lifestyle. 

What will you discuss at Waffle Shop?
I will be presenting my lecture "'Art' by 'Women,'" discussing the attempts of women to make art, and the fact that true high art can only be made by men, but it's very nice of women to try. 
BO 11 p.m. 124 S. Highland Ave., East Liberty. Free. Live broadcast at waffleshop.org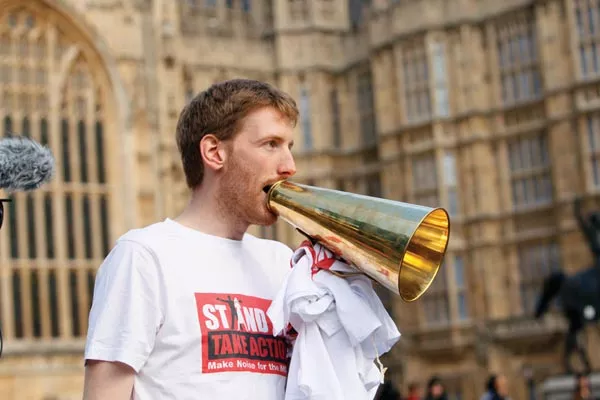 Sat., July 14 — Words
Anyone interested in catalyzing social change — whether religious, political or economic — will appreciate Tim Gee's lecture today at The Big Idea bookstore. Gee, a former student activist at the University of Edinburgh, is author of Counterpower, a book of essays examining why some of the most prominent campaigns in civil-rights history — from South Africa's anti-apartheid movement to the Arab Spring  — succeeded, and why others failed. Ultimately, Gee believes any revolution is achievable, but only if people recognize what they're capable of. AT 2-4 p.m. 4812 Liberty Ave., Bloomfield. Free. 412-687-4323 or thebigdideapgh.org
Sat., july 14 — Stage
This month's Second Saturdays is called The SpeakEazy, intimating secret passwords and bathtub gin. But this The Pillow Project-hosted evening isn't one you'd have found in the 1920s. Guests include singer Vie Boheme (the alter ego of dancer Kendra Dennard), fellow vocalists Anqwenique Winfield and Everett Allen, and poet Alaina Dopico. Perhaps most notable: a rare Pittsburgh performance by locally based, internationally famed Bill Shannon, known for his dance style incorporating crutches and a skateboard. BO 8 p.m.-1 a.m. 214 N. Lexington St., Point Breeze. $10 suggested donation. www.pillowproject.org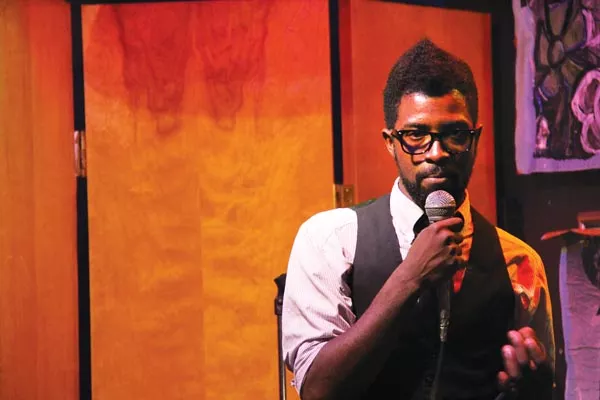 Sat., july 14 — Comedy
Davon Magwood has issues re: babies. "I'm very bitter. I was judged by a baby yesterday. Oh, babies can judge! And they do. They're assholes." A smart comic who regularly shreds the political-correctness envelope, Magwood is launching his first standup-comedy DVD. Tonight, Shadow Lounge hosts the release party for Diary of a Day Drinker. Magwood leads a lineup of local comedians. BO 6:30 p.m. 5972 Baum Blvd., East Liberty. $10 ($15 includes DVD). 412-363-8277
Tue., July 17 — Words
Tonight, Hemingways' Summer Poetry Series hosts a rare reading by acclaimed local poet Robert Gibb. Gibb's won a National Poetry Series award and National Endowment for the Arts fellowships; his Homestead trilogy, about his hometown, is widely lauded. But Gibb seldom reads out. Tonight's your chance; see him with two other fine poets, Joan E. Bauer and Autumn House Press chief Michael Simms. BO 8 p.m. 3911 Forbes Ave., Oakland. Free. Jbauer103w@aol.com