FREE EVENT: Fri., July 12 — Art 
It's the Downtown culture scene's Mid-Summer Classic: the Pittsburgh Cultural Trust July Gallery Crawl. For free, explore a couple dozen venues full of art, music and more. Highlights include Wood Street Galleries' opening of Ryoji Ikeda's data.tron, an audiovisual display based on mathematical principles. (In a ticketed show, the Japanese composer and artist himself performs live at 10 p.m., at the Trust Arts Education Center.) SPACE has Crowdsourced, a group show with a dozen local artists making large wall drawings live from 1-9 p.m., all while the public watches, with kibitzing encouraged. Crowdsourced is curated by CP contributor Robert Raczka; artists include Barbara Weissberger, who'll incorporate cell-phone food photos people send her. Also see: new shows at the August Wilson Center and 707 and 709 Penn galleries; live music; live comedy; short films; that popular outdoor Night Market for indie vendors; and more. But the evening's flashiest component might be Cosmopolitan Pittsburgh. The Trust's big annual party, with its own smorgasbord of food, art, live performances and a dance party, is themed "Pittsburgh: To the Moon." Cosmo, though, isn't free: VIP tix (starting at $95) include a sit-down dinner. But a $40 advance ticket gets you into the dance party, which runs till midnight at the Byham Theater and includes desserts and cocktails. Bill O'Driscoll 5:30-10 p.m. Fri., July 12. Downtown. Free. 412-456-6666 or www.trustarts.org
Thu., July 11 — Stage
Oscar Wilde's classic comedy Lady Windermere's Fan concerns a young society lady who learns her husband is financially supporting another woman. But Windermere is less light comedy than scathing satire of Victorian morals. So says Alan Stanford, a noted Wilde interpreter since his days at Gate Theatre of Dublin. Stanford directs a Windermere for Pittsburgh Irish & Classical Theatre that he's set in 1947 London — a more contemporary milieu where Wilde's barbs nonetheless still sting. The huge cast of 17 is led by PICT favorites Nike Doukas and Leo Marks, along with John DeMita and Jodi Gage. The first performance at the Charity Randall Theatre is tonight. BO 8 p.m. Continues through July 27. Stephen Foster Memorial, 4301 Forbes Ave., Oakland. $20-48. 412-561-6000 or www.picttheatre.org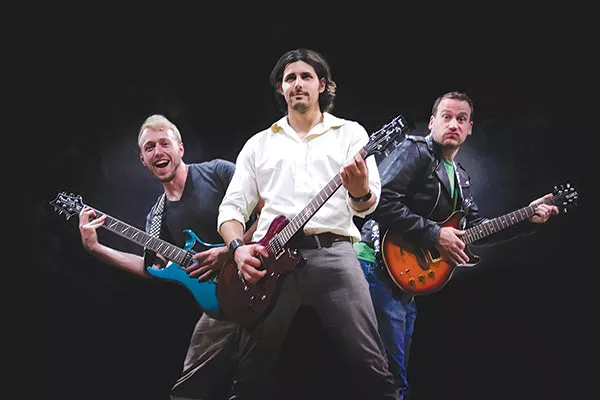 Fri., July 12 – Stage
Who doesn't like to see underdogs battling despots? Who doesn't like rock 'n' roll? Get both in the regional premiere of Viva Los Bastarditos!, Jake Oliver's musical in which rockers lead The People against would-be dictators in "a mysterious realm called Western Massachusetts." No Name Players describes the show — the audience favorite at the 2010 fringeNYC festival — as "sublimely ridiculous and heartfelt." The cast of 12 local musicians/actors includes Daina Michelle Griffith, Everett Lowe and Andrew Swackhamer; Don DiGiulio directs. Tonight's the first performance at the Off the Wall Theater space. BO 8 p.m. Continues through July 27. 25 W. Main St., Carnegie. $15-20. www.nonameplayers.org
Fri., July 12 — Comedy
Adam Sank brings his Whore Tour to Cruze Bar tonight. For a longer version of this interview, click here.
After the DOMA ruling and NYC Pride Parade, did New York turn into a giant rainbow?
There were unicorns galloping through the streets and pink glitter just falling from the sky. It was kind of scary actually; it was like a gaypocalypse. 
How might you tweak your NYC jokes for a Pittsburgh crowd? 
I assume people in Pittsburgh know what a subway is, but I have to maybe explain a little bit more about what it means to ride the New York City subway and see a straight guy rubbing his ass against the subway pole and have his girlfriend get mad at me because I'm staring at him. Maybe that's something that Pittsburghers can relate to, but perhaps not.
What's the funniest thing in the news right now?
Paula Deen is just sort of like a Saturday Night Live character, someone that Kristen Wiig would play because she's such a caricature of herself. She gets on The Today Show and says, "I is what I is." I mean, you can't write that shit. The fact that she doesn't know how racist she is is hilarious. Everything about Paula Deen is hilarious, right down to that fright wig on her head. 
Olivia Lammel 8 p.m. Fri., Jul. 12 (18 and over). 1600 Smallman St., Strip District. $15. 415-326-6339 or www.nbandp.com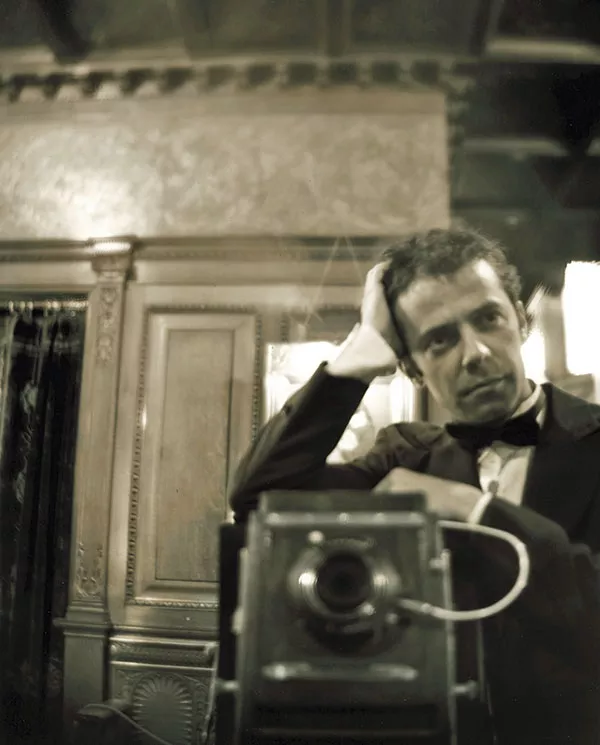 Fri., July 12 — Art
Before his work was featured in the documentary Wasteland, Vik Muniz was the Frick Art & Historical Center's first artist-in-residence. Tonight, the Brazilian native's 65-photo collection from that time returns for the opening of The Clayton Days, Revisited: A Project by Vik Muniz. Muniz explores perceptions of antiquity through these staged photographs, many of them taken at Clayton in 1999, using vintage photography equipment. Images of train-track brawls and lawn croquet are juxtaposed with 19th-century archival photos and 10 pieces Muniz has created since his Pittsburgh residency. Olivia Lammel 6-8 p.m. ($12; reservations recommended). Exhibit continues through Oct. 27. 7227 Reynolds St., Point Breeze. 412-371-0600 or www.thefrickpittsburgh.org

Fri., July 12 — Health
Finding health-information resources can be tough if you're transgender. But The Garden of Peace Project wants to help. Tonight, this grassroots organization for the gay community and HIV-positive individuals that emphasizes the exploration of self presents Moaning: The Real T. The town-hall meeting at Downtown outreach center Project Silk features a panel that will share speakers' experiences accessing trans health services in Pittsburgh — even at the Veterans Administration. Come for the information and stay afterward for a house party. Lauren Daley 6-11 p.m. 810 Penn Ave. (eighth floor), Downtown. Free. www.gardenofpeaceproject.org
Sat., July 13 — Art
Get Hip Recordings launches a series of one-night art exhibitions with a bang. The first guest at the internationally known garage-rock purveyor's North Side HQ is Cal Schenkel, best known as the main visual collaborator for Frank Zappa. Iconic album covers in Schenkel's influential proto-punk style include Zappa's Cruising With Ruben & The Jets and Captain Beefheart's Trout Mask Replica. Schenkel, who lives near Philly, is touring regionally. Get Hip/Get Art features Schenkel's works on paper and canvas (all for sale), his commemorative T-shirt for tonight's event, and signed prints of select album covers. BO 6-9 p.m. 1800 Columbus Ave. (R.J. Casey Industrial Park), North Side. Free. 412-231-4766 x11 or www.gethip.com
Sun., July 14 — Outdoors
Venture Outdoors' Waterkeeper Paddle & Whiskey Tasting trip starts on the Ohio with an easy kayak paddle led by John Stephen, a Three Rivers Waterkeeper. Stephen will stop along the way to discuss local water-quality issues. Next, the group visits the Strip District's Wigle Whiskey Distillery for a tour and tasting. Western Pennsylvania's history is soaked in the whiskey trade, and this distillery uses a copper pot and local ingredients, similar to 18th-century methods. OL 10 a.m.-2 p.m. (21 and over.) Corner of Westhall Street and New Beaver Avenue, Brightwood. $53. 412-255-0564 or www.ventureoutdoors.org
Sun., July 14 — Screen
Orgone marks 20 years as an archival and exhibition concern for fringe films, including experimental cinema, found footage, home movies and industrial films. An exhibit of its posters and stickers from the past decade, INVENTORY, curated by Orgone's Greg Pierce, closes today at Future Tenant, but not without — yep — some movies. From Philly to Pittsburgh, With Love II includes six films by European animations masters like Janusz Majewski and Jan Svankmajer, along with "21-87," Arthur Lipsett's classic, stunningly edited 1963 rumination on modern humanity. And because it's Orgone, all films are on real film — 16 mm, that is. BO 4:30 p.m. 819 Penn Ave., Downtown. Free. www.futuretenant.org
Thu., July 18 — Screen
At Play is the third installment of the Carnegie Museum of Art's 2-Minute Film Festival. Tonight's films span several genres, but all represent a perspective on "play." "The First Kiss," by Jon Bristol, uses Muppet-like characters to tell a short and not-so-sweet story of a playground kiss. In Michael Luck Croneburger's "Pittsburgh Pooh," a man in a Winnie-the-Pooh costume runs through town seeking his next honey fix. These films and 30 others are also viewable online, where you can vote for your favorites. OL 9 p.m. (7:30 p.m. reception). 4400 Forbes Ave., Oakland. $10 (includes drink ticket). 412-622-3131 or www.2mff.cmoa.org