FREE EVENT: Fri., Jan. 23 — Festival
Regulars at the Pittsburgh Cultural Trust's free quarterly Gallery Crawl will find a couple of new wrinkles Downtown on Jan. 23. One is a new series called The Soul Sessions. The inaugural installment features vocalist Aaron "AB" Abernathy, a nationally touring funk, soul and R&B artist. Abernathy and his band, Nat Turner, perform at 8:30 p.m. in the Trust Arts Education Center. Also new (but ticketed, at $50) is Circus After Dark, a 9:30 p.m. party, also at the Education Center, featuring food, beverages, sideshow acts, music and a chance to mingle with the cast of touring Broadway show Pippin. As for the rest of the crawl, most of it is free, including: a new art exhibit at Wood Street Galleries; Shaw Galleries' fifth Annual Bad Art Sale; ongoing exhibits at several other galleries; comedy at Arcade Comedy Theater; short films by local artists at the Harris Theater; outdoor performances by the fire artists of Steel Town Fire; and live music scattered throughout the Cultural District. Also new: The city Office of Public Art's Public Art Expedition, a scavenger hunt for Downtown artworks. Other after-hours events (some of them ticketed) include a 9:30 p.m. Harris screening of John Waters' 1981 camp classic Polyester ($5), presented in the original, scratch-n-sniff Odorama. Bill O'Driscoll 5:30-10 p.m. (Crawl After Dark starts at 9:30 p.m.). Downtown. 412-456-6666 or www.trustarts.org
Thu., Jan. 22 — Screen
Programming that complements the Carnegie Museum of Art's big Duane Michals retrospective continues with a screening of Duane Michals: The Man Who Invented Himself. This feature-length 2013 portrait of the pioneering photographer is a French production directed by Camille Guichard. It catches up with the witty, McKeesport-born artist at 80, in settings including Pittsburgh, his New York studio and his country home, in Vermont. Tonight's screening is followed by a Q&A with Michals himself and film producer Veronique Bernard. Bill O'Driscoll 5:30-9 p.m. 4400 Forbes Ave., Oakland. $15. 412-622-3212 or www.cmoa.org
Thu., Jan. 22 — Stage
By George, I think she's got it! Pittsburgh Public Theater's season continues with its centerpiece musical production, Lerner and Loewe's My Fair Lady. Based on George Bernard Shaw's play Pygmalion, the story follows Eliza Doolittle and her teacher, Henry Higgins, as she transforms from Cockney flower girl to into the fairest lady of them all. Returning from recent Public shows, Benjamin Howes (Company) and Kimberly Doreen Burns (Camelot) play Higgins and Doolittle. The Public's Ted Pappas directs and choreographs, and there's an 11-piece orchestra. The first performance is tonight, when the rain in Spain will stay mainly in the plain. Zacchiaus McKee 8 p.m. Continues through Feb. 22. O'Reilly Theater, 621 Penn Ave., Downtown. $23-62. 412-316-1600 or www.ppt.org

Fri., Jan. 23 — Outdoors
The site of the county's only downhill skiing is now also home to SnowFest. Boyce Park, part of the Allegheny County parks system, hosts three days of winter fun and games. Most of it's free, from snowtubing and ski and snowboard races to tonight and tomorrow's evening laser-light shows. Also expect live music, DJs and an all-ages Cardboard Box Snowtubing Derby (build your own sled from cardboard and duct tape). And on Saturday and Sunday, there are special, discounted all-day lift tickets. The complete schedule is at www.alleghenycounty.us. BO 3:30-10 p.m. Also Sat., Jan. 24, and Sun., Jan. 25. 675 Old Frankstown Road, Plum
Fri., Jan. 23 — Art
The Society for Contemporary Craft kicks off its season with the opening of its Bridge Exhibition Series. The SCC highlights culturally diverse and underrepresented artists dedicated to craft media, and Bridge 13 includes three solo exhibitions. Sacramento artist Elisabeth Higgins O'Connor offers an installation of colossal beasts made from discarded 2-by-4s, knit Afghans, couch cushions and other repurposed materials. Jason Walker displays etched and painted porcelain sculptures. And internationally renowned metalsmith Keith Lo Bue exhibits a wearable collection of surreal jewelry made from antiques, crustaceans, teeth and more. ZM 5:30-8 p.m. Exhibit continues through Aug. 22. 2100 Smallman St., Strip District. $5 suggested donation. 412-261-7003 or www.contemporarycraft.org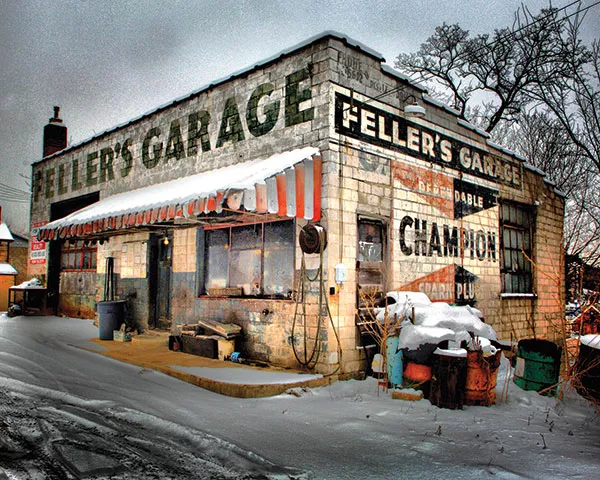 Fri., Jan. 23 — Art.
In 1885, photography enthusiasts established the Photo Section of the Academy of Science and Art of Pittsburgh, one of the first clubs in the U.S. dedicated to the art of photography. The group, now called the Pittsburgh Photo Section, is marking 130 years as a home for amateurs and pros interested in both traditional and digital approaches. A new Photo Section exhibit featuring 69 images — from 69 of the group's 150 members — opens tonight at Filmmakers Galleries. BO 5:30-8:30 p.m. Exhibit continues through April 10. 477 Melwood Ave., Oakland. Free. 412-681-5449 or www.pittsburgharts.org
Sat., Jan. 24 — Stage
In a world premiere, City Theatre presents a one-woman show, Mr. Joy. Written by Daniel Beaty, whose Through the Night and Breath & Imagination were also performed at City, the play examines a Harlem community that is disrupted when a Chinese immigrant's shoe repair shop, a neighborhood pillar, fails to open its doors. New York-based actress Tangela Lange plays all roles, ranging from an 11-year-old girl who's a budding shoe designer to Bessie, a "gangsta granny." Lou Jacob directs. The first performances are tonight. ZM 5:30 and 9 p.m. Continues through Feb. 15. 1300 Bingham St., South Side. $36-61. 412-431-2489 or www.citytheatrecompany.org
Sat., Jan. 24 — Opera
A queen whose king has been exiled fights to bring him home in Handel's 1725 opera Rodelinda. Pittsburgh Opera stages a new production with soprano and resident artist Jasmine Muhammad in the title role. The cast also includes Corrie Stallings, Laurel Semerdijian and Phillip Gay. The show is directed by Crystal Manich, with Baroque specialist Michael Beattie conducting and guests Chatham Baroque providing instrumentation. The first of four performances at Pittsburgh CAPA is tonight. BO 8 p.m. Also Jan. 27 and 30, and Feb. 1. 121 Ninth St., Downtown. $50.75. 412-456-6666 or www.pittsburghopera.org
Sat., Jan. 24 — Burlesque
Smokey eyes, cherry lips, stilettos on, The Smokin' Betties light up the Pittsburgh burlesque scene with their debut performance, a salute to the female form featuring members of local troupe Kabarett Vulgare. Also performing at Club Café are classic Roaring '20s burlesque artist Countess Von Tella, swing and salsa dancer Justin Kofford, local artist Lita D'Vargas and glasswalkers Penny De La Poison and Macabre Noir. Expect these erotic performances to be part Lovecraft and part vaudeville. ZM 10:30 p.m. 56 S. 12th St., South Side. $10. 412-431-4950 or www.clubcafelive.com
Sun., Jan. 25 — Screen
To this day, when spotting bundled-up humans in winter, people use the words "Nanook of the North." But odds are most of them haven't seen the 1922 silent film whose title birthed both that phrase and the feature-length narrative documentary as we know it. Pioneering filmmaker Robert Flaherty shot this film about an Inuit family of hunter-gatherers over a year in the Canadian Arctic. The Hollywood Theater screens Nanook of the North today as part of its Silents, Please! series, accompanied by live music from saxonphonist Ben Opie and guitarist Josh Wulff. BO 3 p.m. 1449 Potomac Ave., Dormont. $6-8. www.thehollywooddormont.org

Thu., Jan. 29 — Screen
When it began, in 2003, F7 was Pittsburgh's first adult spelling bee. Other bees have followed, but now the original returns thanks to marketing outfit Shift Collaborative. F7 creator Cara Gillotti launched the bee at Downtown's old Chart Room, but its r-e-n-a-i-s-s-a-n-c-e occurs tonight's at The Space Upstairs, in Point Breeze. The theme of "Strange Pittsburgh" highlights local quirks. It's free, there's a DJ, and anyone can sign up to compete at shiftcollaborative.com/rsvp. BO 6 p.m. 214 N. Lexington St., Point Breeze.
Thu., Jan. 29 — Screen
A local hero and her legacy are the subject of The Power of One Voice: A 50-Year Perspective on the Life of Rachel Carson. Local filmmaker Mark Dixon (YERT: Your Environmental Road Trip) shot this documentary about the Springdale native, scientist and author whose book Silent Spring revolutionized the way we think about human beings and the natural world. Tonight's Pittsburgh-premiere screening is at the National Aviary. BO 7 p.m. 700 Arch St., North Side. $10-15. www.powerofonevoicefilm.com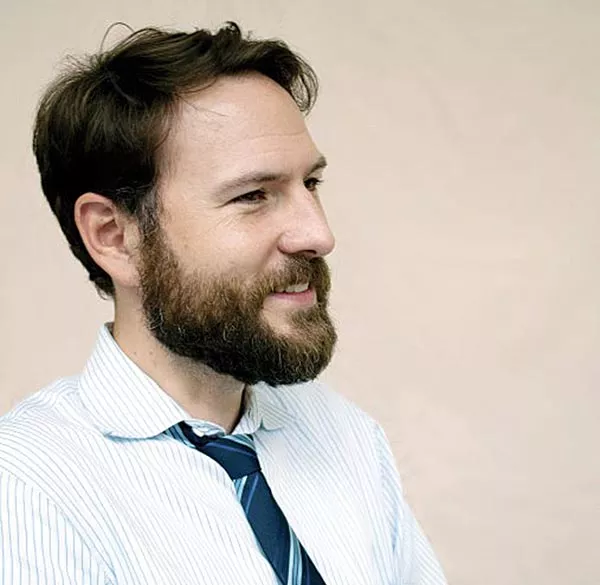 Thu., Jan. 29 — Words
Poets Joshua Marie Wilkinson and Jen Bervin visit the Pittsburgh Contemporary Writers Series tonight. Seattle-born Wilkinson's books include The Book of Whispering in the Projection Booth and Selenography, and he is co-editor of The Volta, an online literary journal. Artist-in-residence at Brown University, Bervin has received a fellowship from The Camargo Foundation in France, among others. She is also co-editor of The Gorgeous Nothings: Emily Dickinson's Envelope Poems. ZM 8:30 p.m. Frick Fine Arts Auditorium, 650 Schenley Drive, Oakland. Free. 412-624-6508 or www.pghwriterseries.wordpress.com