SPOTLIGHT: Tue., Jan. 10 – Stage

The puckishly named Forced Entertainment is renowned in England, a performance troupe known for shows like Complete Works: Tabletop Shakespeare, in which all the Bard's plays are cast with condiment containers. "We're interested in confusion as well as laughter," explains the group's website; Ben Harrison of The Andy Warhol Museum calls Forced Entertainment "the Wooster Group of the U.K." In its first show here since 2003, Forced Entertainment kicks off a provocative new Carnegie Museums of Pittsburgh events series called Strange Times.
As a project of the Carnegie's Nexus initiative, the interdisciplinary series blends the institution's science side (the Museum of Natural History and the Science Center) with its art side (Museum of Art, The Warhol). Strange Times explores the idea, increasingly popular in scientific circles, that humans have so altered the earth that we've actually entered a new geologic era, the Anthropocene. Organized by museum staffers and Nexus senior program manager Edith Doron, the 10-part, four-month Strange Times includes everything from scientific talks ("What counts as human?") to musical performances, film screenings and an evening with novelist Annie Proulx. The idea is to inform audiences about the relevant science and get them to both imagine the implications of our actions, and to exercise empathy for those our actions affect. "We will only make good decisions as a political community if we are working in all those different areas," says Carnegie Museums CEO and president Jo Ellen Parker.
On Jan. 10, at the New Hazlett Theater, Forced Entertainment performs Tomorrow's Parties, in which two performers stand side by side and "imagine a multitude of hypothetical futures," both utopian and dystopian. And on Jan. 11 — in a show booked prior to Strange Times' inception — the troupe performs Real Magic, a brand-new, largely comedic work about "optimism, individual agency and the desire for change"; it also incorporates chicken costumes. Bill O'Driscoll Tomorrow's Parties: 8 p.m. Tue., Jan. 10. Real Magic: 8 p.m. Wed., Jan. 11. 6 Allegheny Square East, North Side. $12-15 ($20 for both). 412-237-8300 or www.warhol.org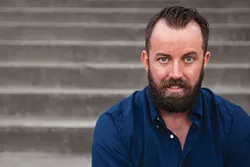 Thu., Jan. 5 – Comedy
"My son, he skipped the second grade," said Dan Cummins on Conan. "When he was 8 years old, he was tested and we found out he was reading at a 12th-grade level. And I was happy for him, but — I was a little sad for me. I think every good parent wants their kids to eventually accomplish things they weren't able to, but I'll tell you this: Not when they're 8." Cummins has taped two Comedy Central specials and hosts the weekly podcast Timesuck. His fifth album is called Don't Wake the Bear!, and he visits Pittsburgh Improv for six shows starting tonight. Bill O'Driscoll 8 p.m. Continues through Sun., Jan. 8. 166 E. Bridge St., The Waterfront, West Homestead. $17-20. 412-462-5233 or www.pittsburgh.improv.com

Fri., Jan. 6 - Screen
Michelangelo Antonioni was a 20th-century cinematic master. Starting tonight, Rowhouse Cinema revives one of his landmark films: La Notte, the follow-up to his classic L'avventura. With striking, black-and-white cinematography, the 1961 film chronicles a single night in the troubled relationship of a Milan novelist and his wife, from emotionally fraught past-dark escapades to the stark light of dawn. The distinguished cast is led by Marcello Mastroianni and Jeanne Moreau, and features Antonioni's muse, Monica Vitti. La Notte screens as part of Rowhouse's Italian-cinema series. BO 5 p.m. Continues through Jan. 12. 4115 Butler St., Lawrenceville. $5.50-9. www.rowhousecinema.com
Fri., Jan. 6 – Screen
For years, Brooklyn's Williamsburg neighborhood was a national epicenter for art and music, and one of its keystones was Death By Audio, an old warehouse that served as living and working space for creative types. But in 2014, the classic DIY joint was shut down after (ironically) VICE Media took over the building. In his new documentary Goodnight Brooklyn — The Story of Death by Audio, Death by Audio co-founder Matthew Conboy tells the story of the space and its epic 11 straight weeks of farewell programming. The Hollywood Theater has Goodnight Brooklyn's Pittsburgh premiere tonight, with director Conboy visiting for a post-screening Q&A. BO 7 p.m. (with Conboy). Also 9:30 p.m. Sat., Jan. 7, and 7 p.m. Tue., Jan. 10. $6-8. 1449 Potomac , Dormont. 412-563-0368 or www.thehollywooddormont.org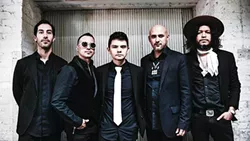 Fri., Jan. 6 – Music
You know what you need right now? A night of live psychedelic cumbia and tropical music, that's what. And who better to supply it than Dos Santos Anti-Beat Orchestra, the seriously grooving Chicago-based band that blends traditional Latin American styles with psychedelia. The group starred at SXSW and has performed on NPR's Alt Latino; in mid-2016, Dos Santos played to a full house at Bayardstown Social Club. Tonight, the band returns for a live set at Brillobox, courtesy of Pandemic. Pandemic Pete and crew open. BO 9 p.m. 4101 Penn Ave., Bloomfield. $10. www.pandemicpgh.com

Sat., Jan. 7 – Stage
A week into 2017, and already we have a candidate for the year's most ambitious stage showcase. The Pittsburgh Unites! 15 Hour Perform-a-Thon, at James Street Gastropub & Speakeasy, brings together more than 120 performers to benefit the ACLU of Pennsylvania. Singers, musicians, actors, contortionists, storytellers, male and female impersonators, DJs, bellydancers, comedians, poets, burlesque artists, bands and more — you name it, they'll be in James Street's generously donated ballroom from this morning through last call. (Pictured is bellydancer Anela.) The programming is family-friendly until 4 p.m., with local bands from 8 p.m.-midnight. Producers Viva Valezz and DJ Tanner have booked acts including Alistair McQueen, Andrew the Impaled, Boom Boom Bridgette, The Junior Chamber of Commerce Players, Pitt Hip-Hop Dance Crew and Pussies Grab Back. The bands include Ishtar, Wolves in Sheep's Clothing and Pop Thief. BO 11 a.m.-2 a.m. 422 Foreland St., North Side. $10-20 (free for children 12 and under). www.facebook.com ("Pittsburgh Unites Performathon")

Sat., Jan. 7 – Art
Joe Witzel paints his landscapes plein air, working with pastels in locales including Moraine State Park. David Arbruster uses powdered graphite, pencil and erasers to create his mostly figurative work. And Yang Cal's own figurative work employs sumi ink on rice paper. Interpretations, a group show with new work by all three artists, opens tonight with a reception at Panza Gallery. BO 6-9 p.m. Exhibit continues through Jan. 28. 115 Sedgwick St., Millvale. 412-821-0959 or www.panzagallery.com

Sun., Jan. 8 – Stage
Boy meets cat in Pete the Cat, the family-friendly musical based on Kimberly and James Dean's popular book series. The cool feline moves in with a new family and makes an unlikely pal in Jimmy Biddle, a kid who sticks to a routine. But their adventures take them far afield. This touring Theatreworks USA show, recommended for ages 3 to 9, comes to town courtesy of the Pittsburgh Cultural Trust and Citizens Bank Children's Theater Series. Matinee performances today and tomorrow, at the Byham Theater, are already sold out, but on Tue., Jan. 10, Pete the Cat begins a series of matinees and evening shows at area middle and high schools. Details at www.trustarts.org. BO Continues through Sun., Jan. 15. $10.50-12 (free for kids under 2). 412-471-6930 or www.trustarts.org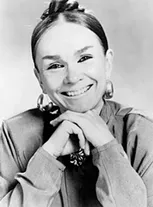 Sun., Jan. 8 – Words
"All stories are true," says Patricia Polacco. "The truth is the journey you take from it — did it make you laugh, cry, or seek and want justice? Then it's true." The award-winning children's author and illustrator has nearly 100 books to her credit. Titles include The Keeping Quilt, Thank You, Mr. Falker, The Trees of the Dancing Goats and My Rotten Redheaded Older Brother. Pittsburgh Arts & Lectures hosts Polacco today at the Carnegie Library Lecture Hall as part of its Words & Pictures series. BO 2:30 p.m. 4400 Forbes Ave., Oakland. $11. 412-622-8866 or www.pittsburghlectures.org

Sun., Jan. 8 – Music
The oboe gets an afternoon in the spotlight courtesy of Music in a Great Space and Pittsburgh Symphony oboist Scott Bell. Bell is joined at Shadyside Presbyterian Church by harpsichordist Larry Allen, pianist Francesca Tortorello, flutist Rhian Kenny, cellist Michael DeBruyn, and vocalists Charlene Canty (soprano) and Brian Vu (baritone). The program includes arias from cantatas by J.S. Bach and works by contemporary composers Herbert Howells and Ilja Hurnik. BO 3 p.m. 5121 Westminster Place, Shadyside. $10-15 (free for students). 412-682-4300 or www.shadysidepres.org

Sun., Jan. 8 – Outdoors
In all of Pennsylvania, there's just one public and protected prairie ecosystem, and it's located about an hour north of town, near Slippery Rock. The 20-acre prairie at Jennings Environmental Education Center is home to, among other things, the endangered massasauga rattlesnake and the rare prairie flower known as the blazing star. On Jan. 21, volunteers at the 17th annual Prairie Improvement Day will spend the morning outdoors at tasks like cutting back shrubs that intrude on the prairie. The session ends with a lunch of soup donated by local restaurants. Today's the last day to register to volunteer. BO Register by today at 724-794-6011 or events.dcnr.pa.gov.

Tue., Jan. 10 – Art
Gallerie Chiz owner Ellen Chisdes Neuberg is reprising a unique project. For six weeks starting today, she'll move her studio to her gallery and paint live. And each Saturday through Feb. 18, a different local artist will stop by to demonstrate and discuss his or her own techniques. The first guest of Encore … Back Inside the Artists' Studios is Barbara Broff Goldman (Jan. 14), who creates hand-made books and boxes. Other guests include sculptor Ron Nigro (Jan. 21); jewelry-maker Memphis George (Jan. 28); painter Joyce Werwie Perry (Feb. 4); glass mosaicist Mitzi Fry Hall (Feb. 11); and painter Manuela Holban (Feb. 18). Weekly demo times are TBD. BO 11 a.m.-5:30 p.m. Continues through Feb. 24. 5831 Ellsworth Ave., Shadyside. www.galleriechiz.com