Spotlight: Sat., Dec. 8 — Fashion
FashionAFRICANA has been holding annual events for 11 years but has never mounted it own exhibition. This year, co-founder and executive producer Demeatria Boccella curates Glamazonia, an exhibition centered on the work of Mario Epanya. The Paris-based fashion photographer was born in Cameroon and drew global attention in 2010 when he proposed Vogue Africa to Condé Nast, complete with mock-up covers. "He has a huge following," Boccella says. "His mission around promoting diversity in fashion is aligned with our mission of broadening the standard of beauty." Epanya's photography depicts traditional African ceremonial hairstyles and dress in a contemporary context. At tonight's opening party, in the August Wilson Center for African American Culture, models will be styled similarly. Glamazonia also features work by Pittsburgh artist Vanessa German and sculptor Thad Mosley, as well as custom designs from Pittsburgh designers Kiya Tomlin and Sandra Reiman, Paris-based Senegalese designer Eva Gabarra, and FashionAFRICANA's own pieces. Live music from Preach Freedom & Connect will precede a dance party with DJ Nate Mitchell. Epanya himself will appear for an artist talk in the August Wilson Center at 10 a.m. Sun., Dec. 8, that's free and open to the public. Catherine Sylvain 8 p.m. (6:30 p.m. for VIP cocktail reception). Exhibition runs through March 30. 980 Liberty Ave., Downtown. $35-75 (VIP). 412-208-0249 or www.fashionafricana.com
Thu., Dec. 6 — Stage
A special short-run production has a local hook. The Speed Queen is a critically hailed one-woman show performed by New York-based Anne Stockton. Stockton herself adapted the work, about a death-row inmate telling her wild story of sex, drugs and crime, from the eponymous 1997 novel by Pittsburgh's Stewart O'Nan. Three performances here are hosted by Carnegie's Off the Wall Productions; O'Nan and the show's renowned director, Austin Pendleton, will attend tonight's opening-night reception. Bill O'Driscoll 8 p.m. Also 8 p.m. Fri., Dec. 7, and 8 p.m. Sat., Dec. 8. 25 W. Main St., Carnegie. $5-35. www.insideoffthewall.com
Fri., Dec. 7 — Words
Writer Michel Sauret is also a photographer, and the ability to capture brief yet rich instances applies to his fiction. Today, all day, Rome-born Sauret signs copies of his debut short-story collection Amidst Traffic (One Way Street Production) at Wexford's The Oven Pizza Co. The North Sider and University of Pittsburgh graduate is a public-affairs specialist for the U.S. Army and was deployed to Iraq in 2008. The same year, he won the Keith L. Ware Award for military journalism. War, violence and God are key themes in his interconnected stories. Catherine Sylvain 11:30 a.m.-8:30 p.m. 2000 Village Run Road, Wexford. Free. 412-360-5440 or www.onewaystreetproduction.com 
Fri., Dec. 7 — Art
If there's an ominous under-note to Paul Chojnowski's works, perhaps it's because while making them he ran a constant risk of setting them on fire. The New Englander uses a blowtorch as paintbrush to singe images into paper and wood. His exhibition NIGHT/LIGHT — which collates two ongoing bodies of work, "Nocturnes" and "Narratives" — opens with tonight's reception at James Gallery. Traditional cityscapes of nighttime New York and Pittsburgh are rendered in the nontraditional method he's been perfecting since the early '90s. CS 5:30-8:30 p.m. Exhibit continues through Jan. 5. 413 S. Main St., West End. Free. 412-922-9800 or www.jamesgallery.net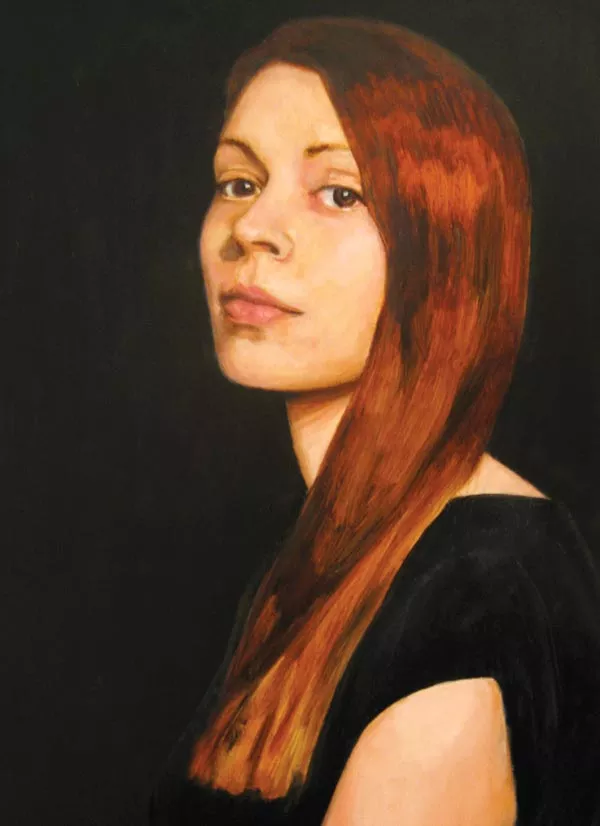 Fri., Dec. 7 — Art
In the old days, prominent folk sat for oil portraits. Sonja Sweterlitsch thinks that's still a fine way to honor those who contribute to Pittsburgh. Beautiful Dreamers is the artist and curator's series of large-scale portraits of 16 such young women, from performers (like Joy Ike) and business people (Heather Hackett, pictured) to a doctor, a scientist and a journalist. The show at Fe Gallery opens with a reception tonight. BO 7 p.m. 4102 Butler St., Lawrenceville. Free. 412-254-4038 or www.fegallery.org
Fri., Dec. 7 — Stage
Though staged annually since 1988, The Nativity: A Christmas Gift is a always bit different. The Shona Sharif African Dance and Drum Ensemble show, inspired by Langston Hughes' musical Black Nativity, blends gospel and African dance in a joyous version of the Bible story. This year, the story interweaves the Bethlehem tale with one about contemporary parents teaching gift-happy kids the true meaning of Christmas. Twenty performers are backed by African drumming and a small band. The first of 10 performances at Oakland's Alumni Hall is tonight. BO 8 p.m. Continues through Sun., Dec. 23. 4227 Fifth Ave. Oakland. $10-20. nativitypgh@gmail.com
Fri., Dec. 7 — Dance
It's dueling Nutcrackers. At the Pittsburgh Playhouse, the Conservatory Dance Company presents the first of eight performances of Point Park-based choreographer Doug Bentz's The Jazz Nutcracker. This sassy 1983 revision, set amongst vaudeville folk, features characters like The Sugar Rum Cherry dancing to swinged-up Tchaikovsky played live by The Benny Benack Band. Alternately, go traditional at one of 20 performances of Pittsburgh Ballet Theatre's The Nutcracker. Nearly 200 performers enact a straight-up rendition of Tchaikovsky's classic, with turn-of-the-century Pittsburgh flavor. BO Jazz Nutcracker: 8 p.m.; continues through Dec. 16 (222 Craft Ave., Oakland; $18-20; 412-392-8000). The Nutcracker: 7 p.m.; continues through Dec. 30 (719 Liberty Ave., Downtown; $25.75-95.75; www.pbt.org).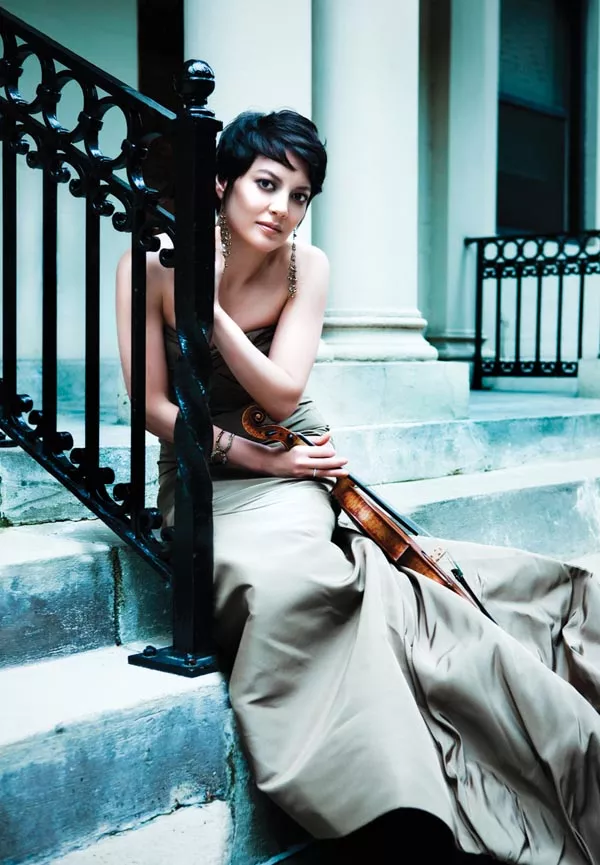 Fri., Dec. 7 — Music 
Three diverse works, including two premieres, compose the Pittsburgh Symphony Orchestra's program tonight and Sunday. Leonard Slatkin conducts the PSO premiere of Haydn's Symphony No. 68. Meanwhile, Anne Akiko Meyers solos in the premiere of PSO Composer of the Year Mason Bates' Violin Concerto. The program also includes Saint-Saen's Third Symphony. BO 8 p.m. Also 2:30 p.m. Sun., Dec. 9. Heinz Hall, 600 Penn Ave., Downtown. $20-93. 412-392-4900 or www.pittsburghsymphony.org.
Fri., Dec. 7 — Art
With winter approaching, maybe a Romper Room is where you want to be. The new group show at SPACE is described in part as: "blanket forts, cubby holes, night lights, clubhouses ... munchies, diamonds, sasquatch ..." You get the picture. The artist known as Ladyboy curates work by a playful bunch including Jen Cooney, Jae Roberto, Jacob Ciocci, Matt Barton, Thad Kellstadt and Jim Lingo. The opening reception is tonight. BO 6-9 p.m. 812 Liberty Ave., Downtown. Free. 412-325-7723 or www.spacepittsburgh.org
Sat., Dec. 8 — Crafts
Buying local is swell. But what's new this year at Handmade Arcade? Vendors at the region's oldest indie craft fair still offer everything from clothing and bath products to jewelry and artwork, much of it boasting upcycled, recycled and sustainable materials and techniques. But this year, the Arcade is bigger than ever, with more than 150 vendors from the region and the country packing the David L. Lawrence Convention Center. Also new are custom tote bags from StrawberryLuna. And live music, by local indie rock band Instead of Sleeping, joins the DJs and hands-on activities. BO 11 a.m.-7 p.m. 1000 Fort Duquesne Blvd., Downtown. Free (Early Birdie Pass: $15). www.handmadearcade.com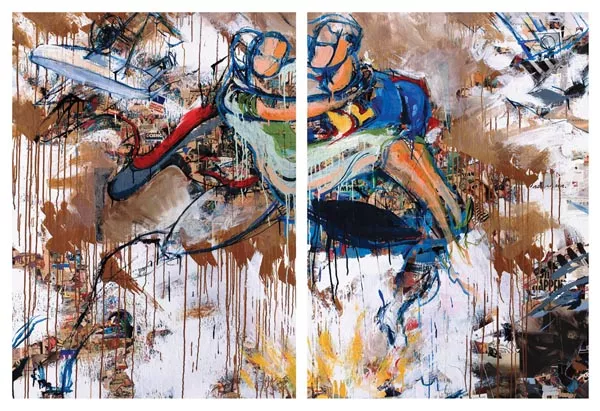 Sat., Dec. 8 — Art
"Superheroes as you've never seen them before" seems to be the premise of most new movies. At the Toonseum, it describes a new art exhibit. The venue has stepped away from traditional comic and cartoon art to display the work of Massachusetts painter David Leblanc. New Action Evolution is Leblanc's first solo exhibit. His large canvases depict heroes from comics' Golden Age through abstract expressionism. Tonight he will appear for a print-signing and reception. CS 7:30 p.m. Continues through Jan. 6. 945 Liberty Ave., Downtown. $5. 412-232-0199 or www.toonseum.org
Sat., Dec. 8 — Music
If Christmas carols are getting old, try something older. Renaissance & Baroque Society tonight hosts Apollo's Fire, performing Sacrum Mysterium: A Celtic Christmas Vespers. The program straddles pagan and Christian musical traditions, with renaissance choral music, ancient pagan carols, folk dances and fiddle tunes. The Cleveland-based baroque orchestra has gained international renown. It will be joined at Synod Hall by guest artists soprano soloist Meredith Hall, baritone Jesse Blumberg, guitarist and Celtic dancer Steven Player, and Montreal ensemble La Nef. CS 8 p.m. 125 N. Craig St., Oakland. $10-35. 412-361-2048 or www.rbsp.org
Tue., Dec. 11 — Words
The Moth StorySLAM continues tonight at the Rex Theater. Pittsburgh's incarnation of the national series that gets people on stage to tell short personal stories on a given theme, without notes. So hone yourself a five-minute take on the theme of "Aftermath," put your name in a hat at the Rex and hope yours is among the 10 names drawn to present to judges and an audience. Tonight's judge favorites can compete at future slams, and earn a shot at bigger venues, via the New York-based Moth brand. BO 8 p.m. 1602 E. Carson St., South Side. $5 (21 and over). 412-381-6811