SPOTLIGHT: Fri., Dec. 12 — Screen
"Ghosts of Johnston County" is a new 35-minute documentary about an unlikely corner of the "war on terror." Since 2005, activists have targeted Aero Contractors, Ltd., whose nondescript terminal at Johnston County Airport, in rural North Carolina, has been home base for dozens of the CIA's "extraordinary rendition" flights. Operating in the Middle East, Central Asia and Northern Africa, the chartered flights take terrorism suspects to black sites, where they are interrogated and routinely tortured. Filmmakers Eric Juth and Michele Ferris-Dobles depict groups like North Carolina Stop Torture Now protesting Aero, and exposing cases like that of Abou El-Kassim Britel (pictured), an Italian-Moroccan citizen who, though never charged with any crime, was detained and tortured, and spent nine years in prison in Morocco. Also interviewed is Col. Morris Davis, former lead prosecutor at Guantanamo Bay, who resigned to protest torture. "We can't keep pretending that we're this exceptional country that's on the moral high ground when we torture people and pretend it didn't happen," says Morris. On Dec. 12, Juth, a Beaver County native who teaches at Wake Forest University, visits the Melwood Screening Room for Pittsburgh Filmmakers Documentary Film Salon. To the activists, "[i]t was shocking to discover their neighbors involved in this kind of practice," says Juth. "That's what compels them to be involved, knowing that it's right down the road from them." Bill O'Driscoll 6:30 p.m. 477 Melwood Ave., Oakland. Free. www.pittsburgharts.org
Thu., Dec. 11 — Crafts
You know those giant puppets in the big annual First Night parade? Well, they don't make themselves. This week brings two chances to try your hand at crafting these papier-mâché spectacles, with the theme "special delivery." Tonight's a 21-and-over Puppet Making Happy Hour, with food, drinks and DJ SMI. Saturday, it's the daytime Family Puppet Making Workshop. Both of these Pittsburgh Cultural Trust workshops at the Trust Arts Education Center are free, with materials provided, and they're led by local puppet-mistress Cheryl Capezzuti. Bill O'Driscoll Happy Hour: 5:30-8 p.m. Family Workshop: 11 a.m.-2 p.m. Sat., Dec. 14. 805-807 Liberty Ave., Downtown. Free; registration recommended at 412-471-6079 or www.trustarts.org.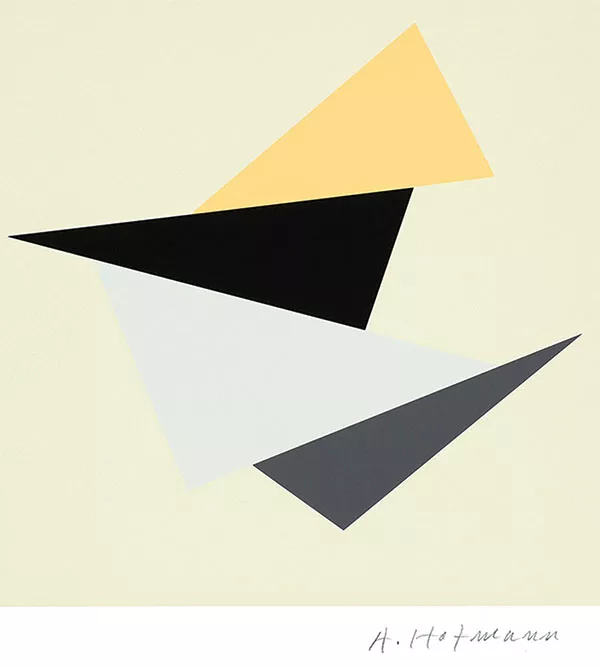 Fri., Dec. 12 — Art
Paying homage, internationally known graphic designer April Greiman curates Farbe / Color, a showcase of work by her former teacher, Armin Hofmann. A legendary Swiss graphic designer and educator whose career began in the 1940s, Hofmann is known for his bold, clean typesetting and restrained approach to color. The exhibit includes one of his silkscreen portfolios containing 12 compositions, which he considered an account of his teaching, in addition to 16 studies for the prints. Tonight is the opening reception in Carnegie Mellon University's Miller Gallery. Danielle Fox 6-8 p.m. Purnell Center for the Arts, 5000 Forbes Ave., Oakland. Free. 412-268-3618 or www.millergallery.cfa.cmu.edu
Fri., Dec. 12 — Stage
If you're seeking holiday-themed stage fare that's both new and homegrown, look no further than Pittsburgh Playwrights Theatre Co. Tonight, the troupe opens Christmas Star, the full-length version of local playwright Ray Werner's one-act entry in the 2013 Theatre Festival in Black and White. The play, directed by Monteze Freeland, is the story of a Christmas Eve gathering between an Iraq War veteran, his Vietnam-vet father and his mother. Tonight's opening-night performance is sold out, but the show continues throughout December — and starting Dec. 19, it's joined at Playwrights by Kim El's Ubuntu Holiday, a comedy set at a Kwanzaa celebration. BO 8 p.m. Continues through Dec. 31. 937 Liberty Ave., Downtown. $15-25. www.pittsburghplaywrights.com
Fri., Dec. 12 — Stage
Translations is performance artist Jennifer Myers' theatrical debut, which asks, "What is this world that destroys the sacred and then defends that violence, again and again?" The hour-long, six-act show (adapted from Myers' street-performance works) has an intriguing cast and character list. Dancers Jil Stifle and Jasmine Hearn, for instance, play The Extinction, while Scott Andrew is The Unreliable Narrator and Ricardo Iamuuri portrays The Weather. Other notable local talents include musician Mimi Jong, dancer Gia Cacalano and vocalist Anqwenique Wingfield; the cast numbers 17, not counting a Mystery Choir. Myers directs tonight's performance as part of the New Hazlett Theater's CSA Performance Series. BO 8 p.m. 6 Allegheny Square East, North Side. $20. 412-320-4610 or www.newhazletttheater.org
Fri., Dec. 12 — Stage
TheatriQ, a local queer youth acting ensemble, explores power dynamics in its original fantasy production The Lavender Spell. In the show, a young witch from the Fey — a world without race, gender or class — and a high school gay-straight alliance set out to create a better world, but at what cost? The production at Alloy Studios is presented by Dreams of Hope, an arts-focused organization for queer and allied youth. A discussion follows the curtain at each of this weekend's three performances, starting tonight. DF 8 p.m. Also 8 p.m. Sat., Dec. 15, and 2 p.m. Sun., Dec.14. 5530 Penn Ave., Friendship. $5-10. 412-316-2065 or www.dreamsofhope.org
Sat., Dec. 13 — Marketplace
OK, so experts know it's not really the "last minute" for shopping until, oh, Dec. 24 (and-a-half). But today's Last Minute Holiday Market is another opportunity to spread seasonal cheer among local artists and crafters. The Super Friends artist collective's "12 Days Til Christmas" event that began as an impromptu affair last year has expanded; this year, the Commonwealth Press Warehouse hosts 15 vendors, with everything from T-shirts and jewelry to screenprints, ceramics and other visual art. The event will also be accepting donations for Project Bundle Up and the Greater Pittsburgh Community Food Bank. BO Noon-6 p.m. 2315 Wharton St., South Side. Free. www.SuperFriendsMarket.com
Sat., Dec. 13 — Art
Mendelson Gallery opens an exhibit featuring two of the gallery's old favorites. David Lewis, Terry Shutko and Friends includes new work by Lewis, the famed urban-design pioneer and architect who's also well known for his distinctively angular paintings and metal sculptures of birds, trees and lizards. There's also new work by Shutko and gallery artists. Today's reception is free. BO 2-5 p.m. 5874 Ellsworth Ave., Shadyside. Free. 412-361-8664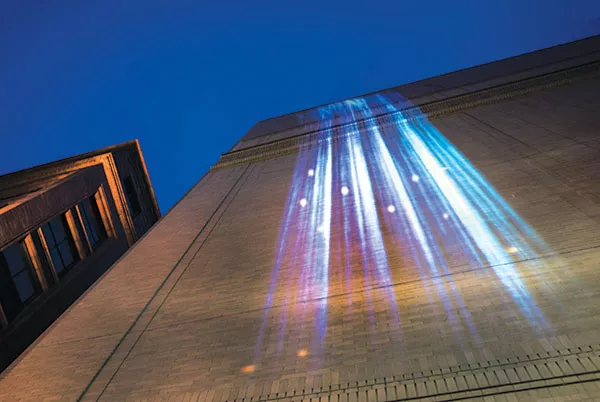 Sat., Dec. 13 — Talk
Unlike in hell-with-the-lid-off-days, you can't usually "see the air" in Pittsburgh any more. But our air remains among the worst in the nation for particulate matter, or soot — a form of pollution caused by diesel emissions, power plants and such, and linked to asthma, heart disease and cancer. Particle Falls is a Downtown artwork (sponsored by the Heinz Endowments' Breathe Project) that provides real-time visualization of air-quality data by projecting dots of light on the Penn Avenue face of the Benedum Center. Today, Particle Falls' creator, New Mexico-based artist Andrea Polli, visits for an artist talk and panel discussion. Particle Falls runs daily, dusk through midnight, through Dec. 31. BO 4-6 p.m. 805-807 Penn Ave., Downtown. Registration requested at www.publicartpittsburgh.org.
Sat., Dec. 13 — Astronomy
Instead of hosting your own, possibly disappointing, attempt to catch one of the year's best meteor showers, get out of the city and let some experts guide your stargazing. Jennings Environmental Education Center staff and the Amateur Astronomers Association of Pittsburgh will have telescopes and binoculars set up at Jennings. The yearly Geminids meteor shower, first viewed in 1862, gets its name from the constellation Gemini. Tonight's program begins with an indoor presentation about the importance of early astronomy. DF 7-10 p.m. 2951 Prospect Road, Slippery Rock. Free. 724-794-6011 or www.dcnr.state.pa.us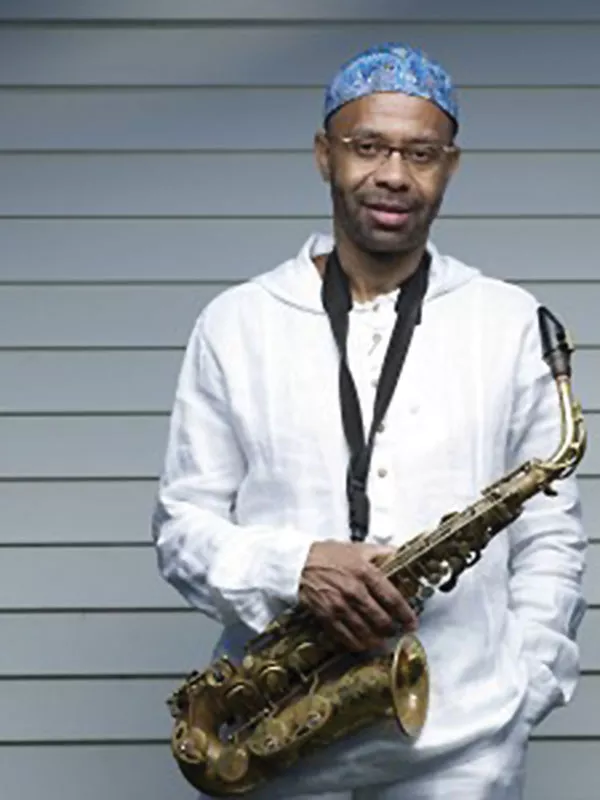 Sat., Dec. 13 — music
Called "the most important alto saxophonist of his generation" by The Washington Post, Kenny Garrett began his three-decades-and-counting career with a Duke Ellington Orchestra gig. He went on to play with other greats like Freddie Hubbard and Miles Davis. A Grammy-winning alto saxophonist from Detroit, Garrett leads the Kenny Garrett Quintet at The New Hazlett Theater tonight as part of the Kente Arts Alliance series Alto Madness. DF 8 p.m. 6 Allegheny Square East, North Side. $35. 412-322-0292 or www.kentearts.org
Thu., Dec. 18 — Exhibit
Pittsburgh's night owls and bird-lovers have somewhere to roost at the National Aviary at Night. Falling on every third Thursday, the 21+ event coincides this month with Wings in Winter, the Aviary's seasonal program. A musical, free-flight holiday show will get you up close to the birds. For those who prefer to observe from afar, the Aviary offers a cash bar and refreshments from Atria's Kookaburra Kitchen. Just keep your smoked-salmon grilled cheese to yourself, rather than tempting the Aviary's 16 African penguins. DF 5-9 p.m. 700 Arch St., Northside. $6-7. 412-323-7235 or www.aviary.org