SPOTLIGHT: Fri., Dec. 9 - Dance
Fluids make up some 50 to 65 percent of our bodies. In the latest edition of its "memory" series, memory 5, Dec. 9 and 10 at Wood Street Galleries, dance troupe slowdanger explores how our memories seep into those fluids — and how the fluids, in turn, move along, trap and dilute our memories. Say slowdanger founding directors Anna Thompson and Taylor Knight of their approach to this abstract contemporary dance work: "On a psychological/emotional level, we observe memory and compare it to the highly purported ability of water to retain memory of a substance previously dissolved … 'water memory.' Within this we question how much of our reality, when examined, could be pseudoscience and how much of the actual substance of memory do we retain in the recall of a lived experience?" The 40-minute work-in-progress, to be performed by Thompson, Knight and Ru Emmons, is set to a recorded soundscape designed by slowdanger plus live sounds created by the dancers. memory 5 also recalls and reflects upon what Thompson and Knight refer to as "submerged and overgrown" elements from prior works in their "memory" series. Steve Sucato 8 p.m. Fri., Dec. 9, and 8 p.m. Sat., Dec. 10. Wood Street Galleries, 601 Wood St., Downtown. $5-10 at the door. 412-471-5605 or woodstreetgalleries.org.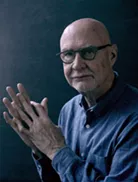 Thu., Dec. 8 – Words
For social and cultural ferment — from its crime rates to its art scene and the rise of punk and hip hop — few times and places in modern America beat New York City in the 1960s and 1970s. As a young gay man, art critic and educator, Douglas Crimp was right there. Tonight, in conjunction with The Andy Warhol Museum's exhibit Andy Warhol: My Perfect Body, Crimp reads from his 2016 memoir, Before Pictures. Then the museum's Jessica Beck leads a Q&A. A book-signing follows. Bill O'Driscoll 7 p.m. 117 Sandusky St., North Side. Free. 412-137-8300 or www.warhol.org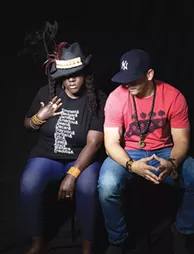 Thu., Dec. 8 – Stage
Redemption: Sons turns conversation into performance. Tonight, at the New Hazlett Theater, writers and parents Tameka Cage Conley and Jason Mendez team up for a "duologue," or scripted call and response, on race, trauma and their hopes and fears for their children. Conley has been published in several journals, including an online piece in response to the Ferguson protests in The Southeast Review. Mendez is a Puerto Rican author, educator and theater artist from the South Bronx. Their spoken-word performance is part of the New Hazlett's Community Supported Art series. Ian Flanagan 8 p.m. 6 Allegheny Square East, Allegheny Center. $25. 412-320-4610 or www.newhazletttheater.org

Fri., Dec. 9 – Stage
There's still plenty of time to catch two of Pittsburgh's longest-running holiday stage favorites. The Nutcracker — Pittburgh Ballet Theatre's Pittsburgh-themed production on the classic ballet with music by Tchaikovsky is at the Benedum Center through Dec. 27. And starting tonight, A Musical Christmas Carol returns for its 25th anniversary season. This Pittsburgh CLO production, at the Byham Theater, promises new special effects and stars Broadway veteran Patrick Page as Scrooge. BO Nutcracker: 7 p.m. tonight; continues through Dec. 27 (719 Liberty Ave., Downtown; $28-108; 412-456-666 or www.pbt.org). Christmas Carol: 7:30 p.m.; continues through Dec. 23 (101 Sixth St., Downtown; $32.75-60.75, half-price for kids 3-14; 412-456-6666 or www.pittsburghclo.org).

Fri., Dec. 9 – Art
Multimedia exhibit The Domesticity of Abandonment seeks to "question the impacts of displacement, civil war, occupations and genocide, centering on civilians, displaced families and environmental and political refugees." The show at SPACE — guest-curated by internationally exhibited Pittsburgh-based artist, filmmaker and educator Carolina Loyola-Garcia — features the works of 15 artists from the U.S. and around the world, including such Pittsburgh-based talents as Joey Behrens, Rose Clancy and Stephen Grebinski. The opening reception is tonight. IF 5:30 p.m. (free).Exhibit continues through Jan. 29. 812 Liberty Ave., Downtown. 412-325-7723 or www.spacepittsburgh.org
Fri., Dec. 9 – Art
The world faces many a dire mess, from neocolonialism to climate change, and most of them show no signs of improving on their own. Are these problems we can design our way out of? Climactic: Post Normal Design, co-organized by Carnegie Mellon University's School of Design, features work by 50 local, national and international designers proposing "alternative models for design that broaden human capacity to understand and intervene in accelerated social and environmental crises." The show, at CMU's Miller Gallery, went up in November; the closing reception is tonight. BO 6-8 p.m. (free). Exhibit continues through Sun., Dec. 11. 5000 Forbes Ave., Oakland. millergallery.cfa.cmu.edu/

Fri., Dec. 9 – Cabaret
McKeesport native and Tony-winning actress Tamara Tunie brings her touring cabaret Tamara Tunie: Legends From the 'Burgh to Western Pennsylvania. Featuring Tunie on vocals, Roger Humphries on drums, Jeff Grubbs on bass and Max Leake on piano and conducting, the group will perform American standards and jazz numbers by Pittsburgh artists. Tunie, a Carnegie Mellon University graduate, starred opposite Denzel Washington on Broadway and in film — in Julius Caesar and Flight, respectively — and was a longtime recurring character on Law and Order: SVU. The first of two shows this weekend is tonight at City Theatre. IF 7:30 p.m. Also 7:30 p.m. Sat., Dec. 10. 1300 Bingham St., South Side. $20-65 412-431-2489 or www.citytheatrecompany.org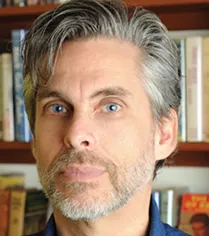 Fri., Dec. 9 – Talk
Michael Chabon, who grew up partly in Pittsburgh and studied at Pitt, remains one of the top literary names associated with this town: Titling your first novel The Mysteries of Pittsburgh will do that, especially if you go on to acclaim including, you know, a Pulitzer Prize. Chabon's latest, Moonglow (Harper), is a novel about a man absorbing his well-traveled but terminally ill grandfather's wild life story. Chabon returns for a live interview with Dan Kubis, host of Pitt's "Being Human" podcast, live onstage tonight at Carnegie Music Hall. A book-signing follows this free, ticketed event. BO 8 p.m. 4400 Forbes Ave., Oakland. www.chabon.eventbrite.com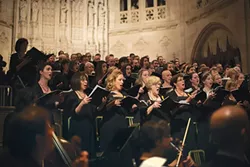 Fri., Dec. 9 – Music
The Pittsburgh Symphony Orchestra's Highmark Holiday Pops has long been an annual affair. But because this year's program represents the PSO's grand return to regular performances after a protracted musicians' strike, expect a little extra seasonal cheer in renditions of "All I Want for Christmas Is You," the Hallelujah Chorus, "Chanukah Lights" and more. Starting tonight, and for seven performances through next week, conductor Francesco Lecce-Chong welcomes to Heinz Hall special guests including singer and Broadway actress Capathia Jenkins; the Mendelssohn Choir of Pittsburgh (pictured); the Three Rivers Ringers; Pittsburgh Ballet Theatre School; and Krampus. (OK, not Krampus, but actually Santa Claus.) BO 8 p.m. Continues through Dec. 18. 600 Penn Ave., Downtown. $20. 412-392-4900 or www.pittsburghsymphony.org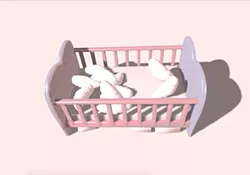 Sat., Dec. 10 – Art
If you're used to going Downtown for exhibits at Future Tenant, don't bother with the new one. The gallery's latest, She Called It a Bug, opens today, but it's viewable only online, at www.futuretenant.org. According to local artist and curator Maddy Varner, the online interactive show explores "the relationship between software failures, breaking points, and of course, actual bugs." The exhibit includes works by local artists Zach Rispoli, Heather Cowie and Lauren Valley. IF Exhibit continues through Jan. 15. 412-567-8861 or www.futuretenant.org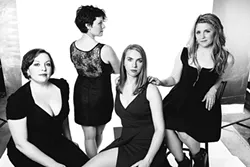 Sat., Dec. 10 – Music
A mother and her children, species unspecified, are starving in their burrow, victims of a blight. So begins The Passion of the Wilt-Mold Mothers, a new chamber oratorio by Pittsburgh-based composer Curtis Rimrill that was commissioned by the critically acclaimed Quince Contemporary Vocal Ensemble. Rimrill's works have been performed internationally. Tonight, the Quince's four vocalists — sopranos Elizabeth Pearse, Amanda DeBoer Bartlett and Carrie Henneman Shaw and mezzo Kayleigh Butcher — and guest soprano Anna Elder perform Passion at Frick Fine Arts Auditorium. The concert begins Chicago-based Quince's season-long residency with Alia Music Pittsburgh. BO 7:30 p.m. 650 Schenley Plaza, Oakland. $12-15. www.aliaamusicapittsburtgh.org

Sat., Dec. 10 - Music
It's a good a night to catch up with Thoth Trio. Saxophonist and clarinetist Ben Opie, upright bassist Paul Thompson and drummer David Throckmorton — all known from OPEK, Flexure and David Throckmorton Quartet — are the three stalwarts of the local scene who comprise this inventive, long-running acoustic-jazz combo. They're the guest artists at this weekend's Second Saturdays at the lounge-style Space Upstairs, jazz happenings that are also known to feature multimedia work and improvised dance. BO 8 p.m. 214 N. Lexington St., Point Breeze. $10 suggested donation. www.thespaceupstairs.org
Sun., Dec. 11 – Stage
Actor and playwright Bridget Killen Mitchell's experimental play Water or Glass is a family affair. It depicts the life of German-Jewish expressionist painter Charlotte Salomon, her mother and her grandmother, through their struggles during both world wars. Mitchell, a Pittsburgh native now based in Charlottesville, Va., plays Salomon's mother, and Mitchell's daughter Sophie voices Salomon — known for her autobiographical collection of 769 paintings entitled Life? Or Theater? — in a visually involving look at her paintings. Mitchell's own mother, Patricia Barker, plays Salomon's grandmother in a short film that makes up the show's second act. Water or Glass receives one Pittsburgh performance, at The Oaks Theater, this afternoon. IF 2 p.m. 310 Allegheny River Blvd., Oakmont. $15. www.igg.me/at/waterorglass