SPOTLIGHT: Fri., Aug. 30 — Comedy
Touring comedy festivals on the scale of touring music festivals are pretty rare, at least in Pittsburgh. So the fact that First Niagara Pavilion is one of just 15 venues hosting late summer's Oddball Comedy & Curiosity Festival is news enough, with its two stages' worth of funny. Moreover, this Funny or Die-sponsored caravan marks the return to marquee-style touring for one Dave Chappelle (pictured), who's been rather scarce publicly since his groundbreaking Chappelle's Show abruptly departed Comedy Central, in 2005. And yes, he's bringing friends. Co-headliners Flight of the Conchords made their name in the U.S. largely on the strength of a two-season HBO comedy series. But the New Zealand duo are back to their roots in live performance — two guitars and puckish comedy songs. But wait, there's more. The mainstage supporting acts (hosted by Jeff Ross) would all be headliners at most comedy shows: Al Madrigal, Demitri Martin, Hannibal Burress and Kristen Schaal. The second stage, hosted by Brody Stevens, will feature local comics. But enough about oddballs; what's this about "curiosity"? Taking a cue from its rock-fest brethren, Oddball looks to foster a carnival atmosphere with offstage antics, including "street performers, vendors, psychics, freaks, tasty treats and more." Bill O'Driscoll 5 p.m. Fri., Aug. 30. 665 Rt. 18, Burgettstown. $25-112.25. www.oddballfest.com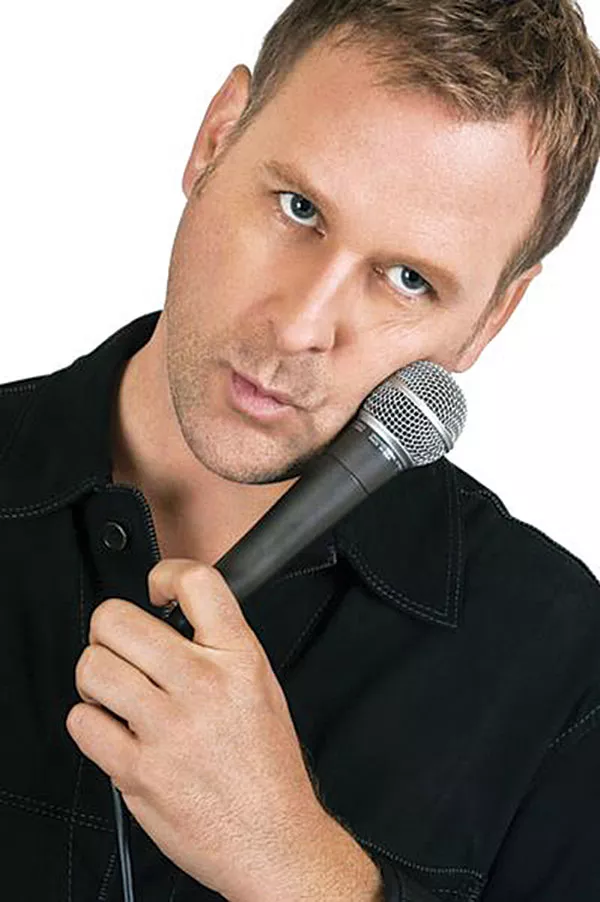 Thu., Aug. 29 — Comedy
Dave Coulier is perhaps best known as Uncle Joey on the ABC sitcom Full House. His goofy-uncle humor carries over to his stand-up comedy act, which is peppered with Elmer Fudd and Scooby Doo impressions. Coulier's clean rep scored him one of five spots on mid-September's Clean Guys of Comedy national live-broadcast cinema screening. But he's coming to town a few weeks sooner for a solo stand at the Pittsburgh Improv. Tonight is the first of six shows this weekend. Olivia Lammel 8 p.m. Performances continue through Sun., Sept. 1. 166 E. Bridge St., Homestead. $20. 412-462-5233 or www.pittsburgh.improv.com
Fri., Aug. 30 — Screen
"There's this moment when you want to consume each other, not be individuals anymore," Genesis Breyer P-Orridge has said, to explain the program that this pioneering artist and musician and his beloved, Lady Jaye Breyer, undertook to merge their identities through plastic surgery, hormone treatments, cross-dressing and more. The idea was to create a single person of the gender "pandrogyne": "Instead of having children, what if we made ourselves the new person?" Breyer died in 2007. Tonight, in conjunction with the Andy Warhol Museum exhibition S/HE IS HER/E, P-Orridge presents an evening of short films entitled Creating the Pandrogyne: Celebrating Breyer P-Orridge. Bill O'Driscoll 8 p.m. 117 Sandusky St., North Side. $10. 412-237-8300 or www.warhol.org
Fri., Aug. 30 — Stories
True Story is an organization that promotes storytelling and collects stories told across the country for its popular podcast. Tonight, the Pittsburgh incarnation, which is usually held at the East End Book Exchange, moves to Arcade Comedy Theater for the True Story Beach Party. Six local funny guys will tell real-life tales on the theme "making waves." Storytellers include Michael Buzzelli (pictured), Davon Magwood, Tim Ross, Zach Simons and Tim Sommers. Because no beach party is complete without The Beach Boys, WRTC's DJ Zombo will set the mood with some surf rock. OL 8 p.m. 811 Liberty Ave., Downtown. $10 ($5 students). 412-339-0608 or www.arcadecomedytheater.com
Sat., Aug. 31 — Stage
For its ninth season, Pittsburgh Shakespeare in the Parks delivers one of the Bard's most popular tragedies, Romeo and Juliet. Today, this classic is staged in Frick Park's Blue Slide Playground, and each audience member will choose one of the two star-crossed title characters to follow through the plot. Danielle Powell will head up team Capulet as Juliet, while Andrew Miller, as Romeo, leads the Montague side. There will be eight shows in three different parks every Saturday and Sunday in September. Helen M. Meade directs. Audience members are encouraged to bring blankets. OL 2-3:20 p.m. Beechwood Boulevard and Nicholson Street, Squirrel Hill. Free. 412-404-8531 or www.pittsburghshakespeare.com.
Sat., Aug. 31 — Comedy
"Historic political sex scandals of the past and present will be revisited," promises the press release for tonight's John McIntire Dangerously Live Comedy Talk Show. We bet you can name a few faves yourself; but as comic/pundit McIntire asks, why doesn't everyone love a Weiner? Carlos Danger: The Rise and Fall of Anthony Weiner (snicker) solicits late-night opinions from not only Post-Gazette cartoonist Rob Rogers and Bill Peduto spokesperson Sonya Tolyer, but also bona fide therapist Natalie Bencivenga — in case you like some science with your topical comedy. BO 10:30 p.m. CLO Cabaret, 655 Penn Ave., Downtown. $5 (free with same-night ticket stub from Cultural District). www.trustarts.org
Tue., Sept. 3 — Stage
Disney's The Lion King premiered as a musical on Broadway more than 15 years ago. Throughout its lifetime, audiences have sung along to "The Circle of Life" and "Can You Feel the Love Tonight," songs by Elton John and Tim Rice that most audiences first heard in the 1994 Disney film version. This weekend, a nationally touring version of the show — which last hit the Benedum Center in 2008 — returns courtesy of PNC Broadway Across America, with Jelani Remy starring as Simba, Patrick R. Brown as Scar and Nia Holloway as Nala. OL 8 p.m. 719 Liberty Ave., Downtown. $70-150. 412-456-4800 or www.trustarts.org
---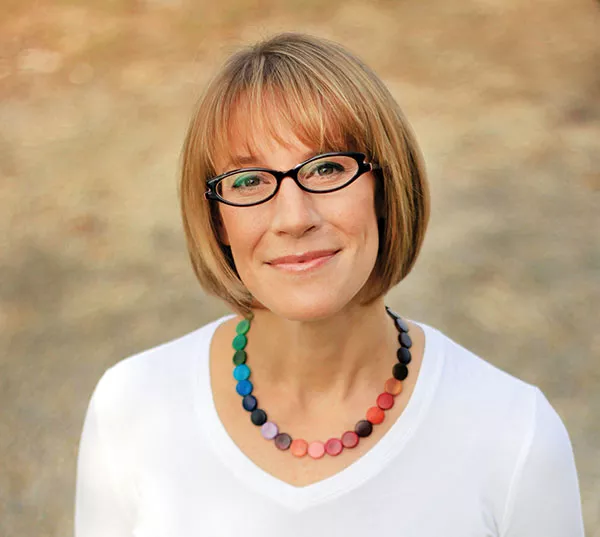 ---
Wed., Sept. 4 — Food
Once, Jill Ciciarelli thought fermented food was all about volume, like sauerkraut recipes reading "get a barrel and 63 cabbages," she jokes. Then a friend gave her a SCOBY, the culture for making kombucha. Four years later, Ciciarelli has written Fermented: A Four-Season Approach to Paleo Probiotic Foods (Victory Belt Publishing). The book focuses on fermented versions of "paleo" foods like our Stone Age forebears ate, mostly meaning no grains. Otherwise, the holistic health coach and food blogger teaches traditional fermentation — with room for experimentation, of course. On Sept. 4, I Made It! Market presents Ciciarelli's workshop Home Fermentation Basics, at Marty's Market. "You can ferment just about anything," she says, including meat. (Corned beef is a fermented food.) And in small enough batches, it can be fermented anywhere, including the Beaver County native's small Downtown condo. Participants in the hands-on workshop must bring a sauerkraut starter kit including a half-quart glass jar and a medium or large cabbage. Fermenting food preserves it and enhances its nutritional value; the good bacteria fostered by fermentation are said to aid the immune system by promoting digestive health. Most obviously, as sauerkraut fans can attest, fermentation performs magic on a food's flavor and texture. If nothing else, says Ciciarelli, fermentation is "an interesting way to get people to eat different kinds of vegetables." Bill O'Driscoll 6-8 p.m. Wed., Sept. 4. 2301 Smallman St., Strip District. $15. www.FirstComesHealth.com
Thu., Sept. 5 — Stage
The kids are back in school — but if you're a theater company with a crowd-pleaser on its hands, you can push the season a little. Sister's Summer School Catechism: God Never Takes A Vacation is the seventh installment of playwright Maripat Donovan's Late Nite Catechism series. It's also the seventh presented by City Theatre, and the seventh starring Kim Richards — who's thus done more than 700 shows as "Sister" there since 2005. In this iteration of the audience-interaction-heavy show, you ticket-holders are the truants whom Sister is tasked to spiritually guide through the dog days. Be forewarned: She's not happy about it. But if you're a fan of Richards' legendary improv skills, you will be. BO 8 p.m. Show continues through Sept. 15. 1300 Bingham St., South Side. $40-45. 412-431-2489 or www.citytheatrecompany.org
Thu., Sept. 5 — Words
Allison Amend's acclaimed new novel, A Nearly Perfect Copy, simultaneously tells the story of a grieving mother in Manhattan and an undervalued artist in Paris. Their stories, though distinct, are both altered by forgery. Amend, a professor of creative writing at Lehman College, in New York City, formerly taught at the University of Pittsburgh; she returns as part of Writers Live@CLP-Main, a series at the Carnegie Library's main branch sponsored by Pittsburgh Arts & Lectures. Mystery Lovers Bookshop will be selling copies of Amend's book. OL 6 p.m. Quiet Reading Room, 4400 Forbes Ave., Oakland. Free (registration required). 412-622-8866 or www.pittsburghlectures.org.