SPOTLIGHT: Thu., Aug. 3 – Stage
"What would happen," playwright Anne Washburn once asked, "to a pop-culture narrative pushed past the fall of civilization?" Washburn's answer was Mr. Burns, a post-electric play, a 2012 drama making its Pittsburgh debut Aug. 3-20 at 12 Peers Theater. The three-act play traces the trajectory of a classic episode of The Simpsons from the halting recollections of survivors of a collapsed electric grid to the basis for a live stage show that those survivors create seven years later, and finally to its incarnation as a much-transformed stage musical 75 years later still.
It's "an ode to the function of story and how that story's function changes over time," says 12 Peers artistic director Vince Ventura. He's directing the troupe's largest production yet, with cast of eight, choreographer and expansive (if appropriately cobbled-together) sets. The show has previously been produced in Washington, D.C., and New York. 12 Peers' staging, in the University of Pittsburgh Studio Theatre, features local favorites Matt Henderson, Everett Lowe and Gayle Pazerski.
While the show includes in-jokes for Simpsons buffs, you needn't be a big fan of the long-running series to appreciate it — though it's helpful, Ventura says, to have seen "Cape Feare," the 1993 Simpsons episode in question. That the episode parodies Martin Scorsese's 1991 remake of Cape Fear suggests the heavily meta nature of Mr. Burns. Just as Simpsons episodes make continual pop-culture references, so does Washburn's play supplement its original music (by Bloody Bloody Andrew Jackson composer Michael Friedman) with — in Act II — recreations of bygone TV commercials and loads of recent pop tracks, from Lady Gaga and Britney Spears to Kanye and Eminem. That's just how Washburn's post-apocalypse types choose to amuse, comfort and inspire themselves. As one character puts it, "We get Meaning for free, whether we like it or not. ... Meaningless entertainment, on the other hand, is actually really hard."
— Bill O'Driscoll
Aug. 3-20. University of Pittsburgh Studio Theatre (Cathedral of Learning), 4200 Fifth Ave., Oakland. $20. 412-626-6784 or www.12peers.org
Thu., Aug. 3 – Comedy
Comedian Sarah Tiana comes to the Pittsburgh Improv for six shows starting tonight. Tiana has appeared on shows like Reno 911 and @midnight. Sex is frequently on her mind. For instance, she doesn't understand why her friends with benefits thought she would do a "walk of shame." "I can do the walk of shame if I leave the movie Real Steel with a smile on my face. … That's shameful." Matt Petras 8 p.m. Continues through Sun., Aug. 6. 166 E. Bridge St., The Waterfront, West Homestead. $20. 412-462-5233 or www.pittsburgh.improv.com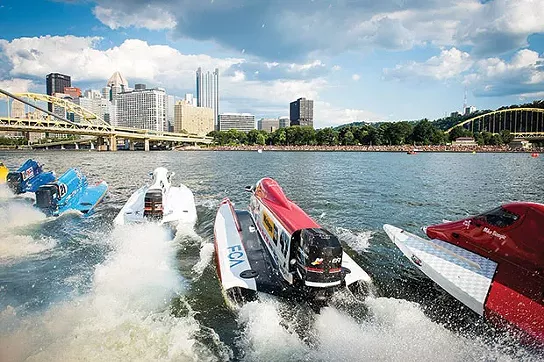 Fri., Aug. 4 – Outdoors
The Three Rivers Regatta returns to Point State Park for its 40th anniversary. Alongside the familiar powerboat races, jet-ski stunts and Anything That Floats Race is the Pittsburgh debut of the Red Bull Flugtag competition, in which participants launch homemade flying machines. Musical headliners include country artist Easton Corbin and Smash Mouth, a rock band whose lyrics everybody knows by heart. Admission to the three-day Regatta is free, including Sunday night's fireworks. MP Noon-10 p.m. Also 11 a.m.-10 p.m. Sat., Aug. 5, and, 11 a.m.-10 p.m. Sun. Aug. 6. Downtown. Free. www.yougottaregatta.org
Fri., Aug. 4 – Talk
This weekend, Confluence, an annual literary conference focused on horror, fantasy and science fiction, comes to the Sheraton Pittsburgh Airport Hotel. The bevy of visiting authors and other guests include guests of honor Sharon Lee and Steve Miller (pictured), a husband-and-wife duo who write science-fiction novels and short stories within a shared setting called the Liaden Universe. The featured musical guest is the Consortium of Genius, a geeky and comedic band whose songs have titles like "I Think Therefore I Rock." MP 3-10 p.m. Also 9 a.m.-5 p.m. Sat., Aug. 5, and 9 a.m.-3 p.m. Sun., Aug. 6. 1160 Thorn Run Road, Moon Township. $22-55 (half-price for children). www.parsec-sff.org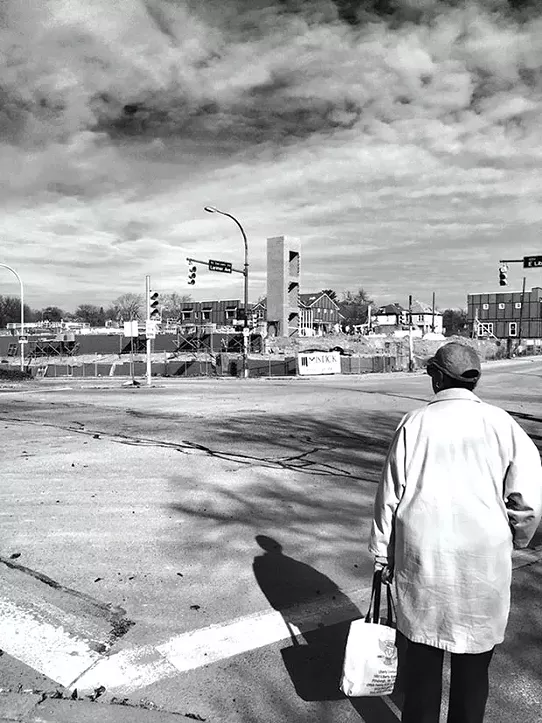 Fri., Aug. 4 – Art
"To have an idea of home, but not a sense of belonging" is how photographer Kenneth Neely describes life for low-income Pittsburghers. Neely has been documenting black Pittsburgh since 2003; Welcome to Pittsburgh, an exhibition of his work at BOOM Concepts, is sure to be a highlight of this month's Unblurred gallery crawl. All along Penn Avenue, more than a dozen venues will showcase visual art and more. Also check out Past Present Future, Silver Eye Center's debut show of photography at its new space, and Summer Camp, a multimedia installation on the titular theme by Dakarai Akil, Harriet Smith and Anna Azzizy, at the Irma Freeman Center. Bill O'Driscoll Unblurred: 6-10 p.m. 4100-5400 Penn Ave., Bloomfield/Friendship/Garfield. Free. www.pennavenue.org

Fri., Aug. 4 – Screen
It's the first night of the first-ever Pittsburgh Underground Film Festival, the Reel Q Film Festival's three-day showcase for filmmakers with multicultural and multi-gender identities, including free lectures and workshops, at the Melwood Screening Room. The opening-night feature is Ovarian Psycos, a documentary about a crew of bike-riding feminist Latina activists in Los Angeles. (Cast members will attend.) Saturday highlights include Only in Pittsburgh, a showcase of shorts by local artists; an archival screening by Harrison Apple, of the Pittsburgh Queer History Project; and The Revival: Women and the Word, a doc about an internationally touring group of musicians and poets who are queer women of color. PUFF wraps Sunday with Joy!, a documentary about San Francisco's famed Sisters of Perpetual Indulgence. BO Ovarian Psychos: 7 p.m. Fest continues through Sun., Aug. 6. 477 Melwood Ave., Oakland. All shows $10. www.reelq.org/puff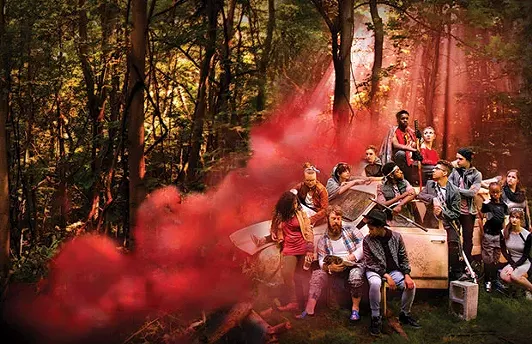 Fri., Aug. 4 – Stage
Shakespeare's timeless works have been endlessly adapted and borrowed from. This weekend, Urban Impacts Shakes stages its rendition of Macbeth at The New Hazlett Theater. The cast consists entirely of young people, some as young as 12. Founded in 2010 by Eric Anderson, Urban Impacts Shakes has tackled seven other Shakespeare plays over the years. Macbeth gets two full weekends of performances, starting tonight. MP 8 p.m. Continues through Aug. 13. 6 Allegheny Square East, North Side. $8-12. 412-320-4610 or www.newhazletttheater.org

Fri., Aug. 4 – Magic
David London, who visited back in January with his philosophical magic show Cerebral Sorcery, returns with Magic Outside the Box. The nationally touring, critically acclaimed Baltimore-based surrealist magician's 90-minute show combines illusions, storytelling, comedy and puppetry. The first of three performances at Downtown's Pittsburgh Playwrights Theater is tonight. When ordering tickets, note the promo code HALFOFF. BO 8 p.m. Also 5 and 8 p.m. Sat., Aug. 5. 937 Liberty Ave., Downtown. $20-40 (VIP: $60-80). www.magicoutsidethebox.com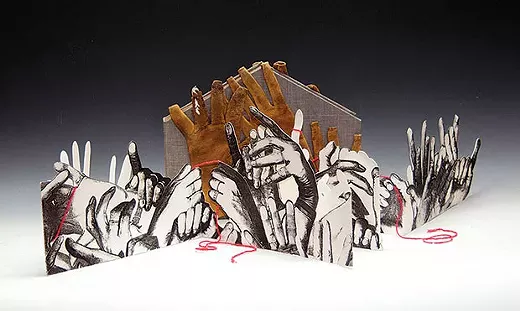 Fri., Aug. 4 – Art
Last week, Gallerie Chiz founder Ellen Chisdes Neuberg announced that she's winding down operations at her venerable Ellsworth Avenue fixture. But Chiz still has a couple of formal exhibitions to go — including, fittingly, AUGUST, celebrating the talents of artists over age 70. Tonight's opening reception spotlights work by 24 artists, including Robert Bowden, Peter Calaboyias, Rae Gold and Joan Goswell. Pianist Lee Alverson provides tunes. BO 5:30-8:30 p.m. (free). 5831 Ellsworth Ave., Shadyside. 412-441-6005 or galleriechiz@gmail.com

Sun., Aug. 6 - Art
Teenie Harris photographs are full of local history; if only these images could talk, you might have thought. Teenie Harris Photographs: In Their Own Voice, a new exhibit at the Carnegie Museum of Art, pairs 25 of Harris' photos of 20th-century African-American life in Pittsburgh with oral histories recorded by historian Ben Houston, of England's Newcastle University, with notable local voices like Sala Udin and Alma Speed-Fox. Listen while you look via a free Carnegie app, or borrow a free, pre-loaded device at the museum. BO 10 a.m.-5 p.m. Exhibit continues through Jan. 28. 4400 Forbes Ave., Oakland. $11.95-19.95 (free for children under 2). 412-622-3131 or www.cmoa.org

Thu., Aug. 10 – Screen
In 1959, American filmmaker Lionel Rogosin released Come Back, Africa, a partly scripted film about life for blacks under South African apartheid; the film, about a black man forced to work in the gold mines, starred nonprofessional actors improvising their dialogue. Hailed as an indictment of apartheid and for its cinematic power, Come Back, Africa was both widely censored and widely seen (and helped launch the career of singer Miriam Makeba). See it tonight in a special screening at City of Asylum's Alphabet City, courtesy of Sembène — The Film & Art Festival. A discussion led by Sembène's Sabira Bushra follows. BO 7 p.m. 40 W. North Ave., North Side. Free. www.alphabetcity.org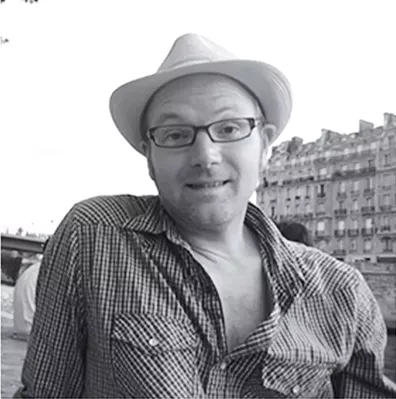 Thu., Aug. 10 – Words
Matthew Rohrer is coming to White Whale Bookstore to read from his format-bending new book The Others. It's a novel, written entirely in verse, about a single day in the life of a mid-level publishing assistant. In an interview with the Poetry Society of America, Rohrer said, "One reason, and maybe the best reason, for 'why a novel in verse' is why not, right?" The Brooklyn-based Rohrer, best known as a poet, also wrote collections including Surrounded by Friends and Destroyer and Preserver. Also reading tonight are locally based writers Sherrie Flick, Scott Silsbe and Beth Kracklauer. Matt Petras 7 p.m. 4754 Liberty Ave., Bloomfield. Free. 412-224-2847 or whitewhalebookstore.com