Thu., April 23 -- Stage
A suburban Texas housewife held hostage in her own bomb shelter; the young pregnant woman who bound her with Christmas lights; and the captive aging former beauty queen's husband are the dramatis personae in Disinfecting Edwin. The dark comedy is the latest from one of Pittsburgh's top playwrights, Amy Hartman (whose The Chicken Snake is Off Broadway-bound). Lisa Ann Goldsmith directs for Open Stage Theatre. The show, starring Sharon Brady, Ken Bolden and Chris Cattell, opens tonight. Bill O'Driscoll 8 p.m. Continues through May 9. 2835 Smallman St., Strip District. Opening night: $25 (other shows: $20). 412-281-9700 or www.openstagetheatrepittsburgh.org
Fri., April 24 -- Art
Underground punk legend and record producer Tim Kerr (Poison 13, Jack O'Fire, et al.) has a second career as a painter. Using cardboard, wood and even maps for canvas, he crafts expressive portraits of political and musical figures from Coltrane to Peltier, Monk to Pete Seeger, Jim Thorpe to Gil Scott Heron. Tonight's closing reception for Why Do You Do What You Do?, his show at Zombo Gallery, features (of course) live music. BO 6 p.m. 4900 Hatfield St., Lawrenceville. www.zomboworld.com
Fri., April 24 -- Art
It's a big-ass art weekend, but they're not calling Downtown's share a "gallery crawl" this time. While it's scaled down, however, and things start and end a little later, the effect of One Night Stand is similar. The action centers on Wood Street Galleries, where Dutch art collective Telcosystems and artist Martijn van Boven offer Machine Improvisations, a live show of "at times visually violent, sonically extreme and physically intimidating" work by cutting-edge Dutch audiovisual artists. Other venues include 709 Penn (featuring art by Brazilian filmmaker Adriana Babinski); ArtUp (with a preview of a show called Revelations: A Post Apocalyptic Emporium); and Bricolage (with a 10 p.m. performance). The after-party is at Lawrenceville's Regrets. BO 7:30-11:30 p.m. Downtown. Free. www.woodstreetgalleries.org
Friday April 24 -- Puppetry
Few of us can say we grew up in a puppet family. But Flora Shepherd did just that. The daughter of New Orleans puppeteer Karen Konnerth (Calliope Puppets), Flora has been pulling the strings since a very young age. After attending Bryn Mawr College, she packed up for Pittsburgh, where she now enthusiastically plies her trade under the name Highway Puppets. Tonight, on the National Day of Puppetry (who knew?), Shepherd presents Grown-Up Puppet Cabaret at ModernFormations Gallery, showcasing more than a dozen puppeteers. Some of the skits are adult in nature, so leave the kiddies at home for this one. Andy Mulkerin 8:30 p.m. 4919 Penn Ave., Garfield. $5-20 sliding scale. 412-362-0274 or www.florashepherd.com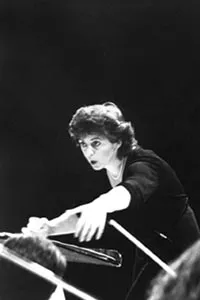 Fri., Apr. 24 -- Amadeus
It's a Mozart weekend in Pittsburgh. Tonight and Sunday, Duquesne University's Opera Studio presents La Finta Giardiniera at the Carnegie Free Library and Music Hall, in Carnegie. The volatile love story was composed by Mozart at age 18. Guest conductor Nicoletta Conti joins director Guenko Guechev for this Pittsburgh premiere. On Sat., April 25, Pittsburgh Psychoanalytic Center hosts Mozart: The Mind and Music of a Genius, a concert-lecture by pianist and psychiatrist Richard Kogan. Conveniently, Kogan's talk falls between the two performances of La Finta Giardiniera. Jessica Dailey Opera: 8 p.m. Also 2 p.m. Sun., April 26 (300 Beechwood Ave., Carnegie; $10, $5 students/seniors; 412-276-3456). Lecture: 8 p.m. Sat., April 25 (Rodef Shalom Temple, 4905 Fifth Ave., Oakland; $15-75; 412-661-4224).
Fri., Apr. 24 -- Ballet
Cinderella comes to life starting tonight at the Benedum Center. Choreographed by Septime Webre, of the Washington Ballet, the Pittsburgh Ballet Theatre production combines grace, romance and humor to highlight the magic of the beloved fairy tale. Stepsisters played by men add comedy, while lavish costumes by Judanna Lynn, and intricate sets by James Kronzer, suggest that happily-ever-after feeling. JD 8 p.m. Also 2 p.m. and 8 p.m. Sat., April 25 and 2 p.m. Sun., April 26. 719 Liberty Ave., Downtown. $20.50-88.50. 412-281-0360 or www.pbt.org
Fri., April 24 -- Good Vibes
While the Trainjumpers hail from Wheeling, W.Va., the four-piece band has strong reggae and soul elements running through its sunny jams. Bring on ... The Trainjumpers, the band's new album, recorded with Crack the Sky's Rick Witkowski, combines good vibes, silky electric guitar and Matt Heusel's versatile vocals for a sound that, alternately recalls Dire Straits and Stonesy "Beast of Burden"-type torch songs. It's like Heusel sings: "You gotta get your love together." The band plays tonight at Howler's Coyote Café with Haven and The Monophonix. AJ 9 p.m. 4509 Liberty Ave., Bloomfield. 412-682-0320 or www.howlerscoyotecafe.com
Fri., April 24 -- Rock
The quartet Arizona builds its sound around Ben Wigler's high quavery vocals, with constantly shifting textures and rattle-trap rhythms sometimes recalling The Beatles, at other times Modest Mouse and perhaps Beck's mellower side. After forming in Brooklyn, the band is now based in the more laid-back town of Asheville, N.C., where the musicians recorded their most recent album, Glowing Bird (Echo Mountain Records), with producer Danny Kadar. Arizona plays Brillobox tonight with The Airplane Graveyard and The Harlan Twins. AJ 10 p.m. 4104 Penn Ave., Bloomfield. $5. 412-621-4900 or www.brillobox.net
Sat., April 25 -- Art
Have you been threatening for years to dust off that old watercolor set? Now's your chance to get a show, Picasso. The 12th annual Art All Night is upon us. The show is open to anyone -- like they say, it's "No Fee, No Jury, No Censorship." One work per artists, from professionals, kids and neighborhood weirdos -- even you! -- will hang for 20 hours straight, from 6 p.m. tonight to 2 p.m. Sunday. Last year, more than 800 artists participated. Music and live performances round out the festivities, which are free and take place in a red warehouse in the Strip. Melissa Meinzer 6 p.m. to 2 p.m. Sun., April 26. 3510 Smallman St., Strip District. www.artallnight.org
Sat., April 25 -- Puppetry
Bread & Puppet, the granddaddy of political puppet troupes, brings its spring tour to Pittsburgh for two free shows at Pitt, starting tonight. The Vermont-based company, with its roots in the '60s, uses live performers and spectacular giant puppets to expose and explore injustice. Its Sourdough Philosophy Cabaret runs an extended metaphor about society, an apple orchard and the power of fermentation. BO 8 p.m. Also 8 p.m. Sun., April 26. Studio Theater (Cathedral of Learning basement), Pitt campus, Oakland. Free (donation requested). 412-443-8132.
Sun., April 26 -- Outdoors
Bloodroots and wild bleeding hearts are blooming -- but just briefly. Join Venture Outdoors at Raccoon Creek Wildflower Reserve for an Ephemeral Wildflower Walk to catch these and other wildflowers before they disappear. Ephemerals blossom for only a few weeks each year, in early spring before the trees shade the forest floor. Biologist Rose Reilly guides the easily paced walk. Afterward, munch on nature-themed cookies. JD 1 p.m. Off U.S. Route 30, Hookstown, in Beaver County. $13.20. 412-255-0564 or www.ventureoutdoors.org
Monday April 27 -- Film
Unfortunately for Arbor Day, it occurs in late April (the 25th this year), and Earth Day tends to sap the public's attention. Friends of the Pittsburgh Urban Forest, though, are bringing the tree holiday back. Concluding several days of plantings and educational activities is tonight's screening of Taking Root: The Vision of Wangari Maathai, at the Kelly-Strayhorn Theater. The film profiles the Nobel Peace Prize winner, who got her master's at Pitt and then fought to help the environment in Kenya by planting trees, despite the repressive regime. AM 6:30 p.m. 5941 Penn Ave., East Liberty. Free. 412-363-3000 or www.pittsburghforest.org
Mon., April 27 -- Chant
If your yoga teacher brings an iPod to class, you've doubtless heard Krishna Das. The oaken tones of "Baba Hanuman" have followed many a contented sea of oms. Shine up your chakras and chant along with him and a few hundred other local yogis tonight for Krishna Das -- An Evening of Devotional Chanting & Awakening Sound. When a large group of people do devotional chanting with music and dancing, it's called kirtan, and Das is pretty much a kirtan rock star. MM 7 p.m. Bellefield Auditorium, 315 S. Bellefield Ave., Oakland. $25 ($30 at the door). 412-321-1923
Tue., April 28 -- Metal
So are we still calling this "active rock"? Whatever you want to call it, tonight's the Music as a Weapon IV Tour at the Petersen Events Center, headlined by Disturbed and featuring the likes of Lacuna Coil, Twiztid, Cleveland's Chimaira and Killswitch Engage. The fest, which starts at 2 p.m. with a tattoo convention, extreme-sports demos and a second stage, also includes good-luck-with-that-name bands Boondox, Potluck and Prozac. With all these "weapons" around, try not to hurt each other, OK? AJ 7 p.m. (doors at 6 p.m.). 3719 Terrace St., Oakland. $39.75. All ages. 412-642-2062 or www.peterseneventscenter.com
Thu., April 30 -- Rock
It seems like the Hudson Falcons have been around for ages: The New Jersey streetpunk band has been at it in one form or another since the '90s. While they've never hit the big time as such, that suits them fine; the Falcons keep touring small and medium venues behind their working-class brand of driving rock. Hard work and allegiance to family and friends are behind their ethic -- a theme that's sure to reverberate in a town like Pittsburgh. They play the Smiling Moose tonight along with The War Is On and Iron City Hooligans. AM 9 p.m. 1306 E. Carson St., South Side. $5 412-431-4668 or www.smiling-moose.com.