Spotlight: Fri., April 19 — Dance
Pittsburgh's newest dance troupe, Geeksdanz, "is on a mission is to introduce dance to audiences that would not normally be drawn to it," says founder/artistic director Ellen Deutsch. For the group's first full-length production, Challenge Mode, Deutsch and company aim to bring dance to those with an interest in video-gaming. A humorous celebration of gamers and gaming, Challenge Mode explores the notion of becoming so immersed in a video game that you no longer see yourself as a player but, rather, as a character in the game. Set to video-game music remixed by the independent composers at OverClocked ReMix, the hour-long work is delivered in a series of short vignettes referencing well-known video games like Tetris, Sonic the Hedgehog, Final Fantasy and the Mario franchise. It's also a game itself where six competitors vie for a 100 Percent Completion bonus. Deutsch, a Squirrel Hill native who studied dance at Pittsburgh Ballet Theatre School and the University of Illinois at Urbana-Champaign, says the troupe's name is about her being a "geek" for dance. Says Deutsch: "We all express ourselves in ways that are most natural to us. A gamer might express their excitement over a game in a certain way; we just happen to be dancers who also like video games." Steve Sucato 6:30 p.m. Fri., April 19. Pittsburgh Dance Center, 4765 Liberty Ave., Bloomfield. $5. The production will also be streamed live at www.geeksdanz.org.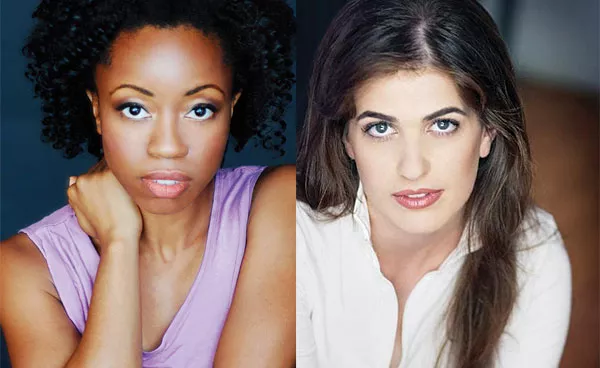 Thu., April 18 — Stage
Bruce Norris's Clybourne Park, which won both the Pulitzer and the Tony for best play, is something of a sequel to Lorraine Hansberry's classic A Raisin in the Sun. In Act I, set in 1959, in the same house in the same Chicago neighborhood as in Hansberry's play, a white couple decides whether to sell to a black family. And in Act II (2009), in what's now a black neighborhood, a white couple seeks to buy the house. A cast of seven (pictured are Megan Hill and Chandra Thomas) plays different roles in each act in Pittsburgh Public Theater's local-premiere production. Tonight's the first performance of this acclaimed, ever-timely drama. Bill O'Driscoll 8 p.m. Continues through May 19. 621 Penn Ave., Downtown. $15.75-60. 412-316-1600 or www.ppt.org
Fri., April 19 — Art
Follow this thread: Tonight is opening night for the 2013 Fiberart International. The triennial exhibition, presented by the Fiberarts Guild of Pittsburgh, features 81 works by 64 artists at two big galleries: Pittsburgh Center for the Arts and the Society for Contemporary Craft. There are twin receptions at the venues, so if you're up for crossing town, weave them together. On Saturday, at SCC, there's a day-long Fiberarts Forum, featuring a dialogue with the artists. BO PCA: 5:30-9 p.m. (6300 Fifth Ave., Shadyside; $5; www.pittsburgharts.org). SCC: 5:30-9 p.m. (2100 Smallman St., Strip District; free; www.contemporarycraft.org). Exhibit continues through Aug. 18.
Fri., April 19 — Stage
This weekend at the August Wilson Center, the dancer and vocalist known as Vie Boheme (and sometimes as Kendra Dennard) honors a century of African-American cultural history in Viva:BLACK a Live Theater Documentary. With help from a jazz band, her own band and some backup singers and dancers, Vie imagines herself in various time periods, from the Jazz Age to today — think Cab Calloway to Michael Jackson — and performs accordingly. The 90-minute show is Vie's first large-scale stage work. Jeff Ihaza 8 p.m. (7 p.m. cocktail hour). Also 8 p.m. Sat., April 20.  980 Liberty Ave., Downtown. $10-17. info.vivablack@gmail.com or www.augustwilsoncenter.org
Fri., April 19 — Comedy
Yannis Pappas is a man of many identities. One of his characters, Maurica, is a saucy single New York gal on the prowl for a good time. His alter ego, Mr. Pano, is a pseudo-intellectual gym-teacher type. This weekend, as part of the Yannis Pappas and Friends Tour, all of these characters take the stage at the Improv for five performances of the Comedy Central-featured comedian's live show. JI 8 and 10 p.m. Also 7 and 9 p.m. Sat., April 20, and 7 p.m. Sun., April 21. 166 E. Bridge St., West Homestead. $25. 412-462-5233 or www.pittsburgh.improv.com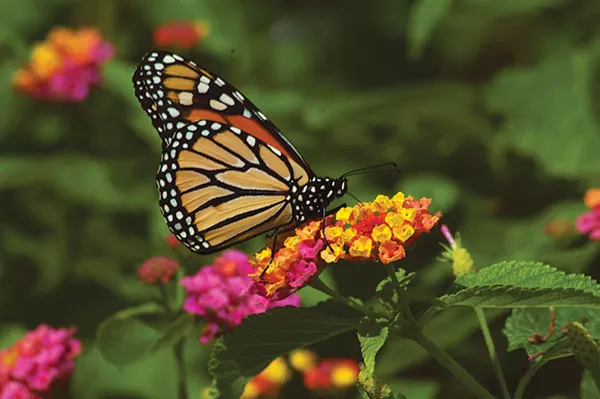 Sat., April 20 — Exhibit
Today butterflies descend upon Phipps Conservatory and Botanical Gardens as the Butterfly Forest re-opens for spring. Guests can watch these seasonal creatures flutter around the various rooms in the garden and perhaps, if circumstances are right, have one land on them. JI 9:30 a.m.-5 p.m. Schenley Drive, Oakland. $11-15. 412-624-6508 or www.phipps.conservatory.org
Sat., April 20 — Zines
Zinesters of the world, unite! And comics artists and small-press folks, too. It's Drawing Power: Comics, Zines and Books in Pittsburgh and Beyond. The day-long event, held in the Carnegie Museum of Art theater, includes tabling for local zines and books (plus fare from far afield) and panel talks featuring local notables like Ed Piskor, Paulette Poullet, Jim Rugg, Frank Santoro and Lizee Solomon. Special presenters include Dash Shaw, of Fantagraphics; French comics star Boulet; and folks from the Big Feminist But comics anthology. BO 10 a.m.-5 p.m. 4400 Forbes Ave., Oakland. Free. 412-622-3114
Sat., April 20 — Screen
From Roger & Me to Gasland, film has played a big role in modern progressive politics. Each year, the Pittsburgh 14th Ward Independent Democratic Club invites local emerging artists to join the fun by submitting short films to its Progressive Visions contest. See the finalists at tonight's screening and awards show, at Pittsburgh Filmmakers' Melwood Screening Room, emceed by City Paper's own Chris Potter. Judges include 2012 award-winner Julie Sokolow and filmmakers Brad Grimm and Doree Simon. Proceeds support the club's Primary Election Voter's Guide. BO 7-10 p.m. 477 Melwood Ave., North Oakland. $5-25 (includes refreshments). www.pgh14widc.org
Sat., April 20 — Art
Venerable as the Carnegie Museum of Art is, it perhaps has no tradition older than the annual Associated Artists of Pittsburgh show. At 102 years and counting, the artist-run group's big yearly showcase is the longest-running extant survey exhibition of regional arts in the country. The 68 artworks in all media were chosen by juror David Norr, chief curator of the Museum of Contemporary Art Cleveland. A few of the 46 artists represented include Seth Clark, Karen Kaighin, David Montano, Madelyn Roehrig and Jeff Zets. The opening reception is tonight. BO 7-10 p.m. Exhibit continues through June 23. 4400 Forbes Ave., Oakland. www.aapgh.org
Sat., April 20 — Dance
Tonight the Universal African Dance & Drum Ensemble makes its Pittsburgh debut at The New Hazlett Theater thanks to the Kente Arts Alliance. The Philadelphia-based ensemble features the traditional dances and drums of African nations like Ghana, Mali, Ivory Coast and Nigeria. Tonight's show includes more than 35 members of the 69-member ensemble. JI 7:30 p.m. 6 Allegheny Square East, North Side. $16-20. 412-322-0292 or www.kentearts.org
 Sat., April 20 — Variety
If the date's 4/20, and if it's a benefit for Pittsburgh NORML (National Organization for the Reformation of Marijuana Laws), this must be The Bong Show. That'd be what organizers call "a talent show where the stakes are high, and so are the judges." Your hosts are singer Phat Man Dee and burlesque artist Smokin' McQueen; your three judges are legal by virtue of appearing live via satellite from Colorado. Come see the contestants and hear live music by Chai Baba, The Rusty Haywhackers and J Pad the Juggernaut. BO 8 p.m. 2204 E. Carson St., South Side. $10-15. 21 and over. www.pittsburghnorml.org
Sun., April 21 — Stage
Broadway blockbusters aside, theater's a pretty environmentally friendly art form: Usually, the actors don't even use microphones. But fledgling Organic Theater Pittsburgh takes sustainability a bit further, including today's inaugural Earth Day Arts + Environment Festival. At the Union Project, the expected green vendors and recycled-art exhibits are complemented by a mini-fest of six eco-themed short plays, by notable local playwrights including Amy Hartman, Wali Jamal and Tameka Cage-Conley. BO 6-9 p.m. 801 N. Negley Ave., Highland Park. Suggested donation: $10. www.organictheaterpgh.org
Sun., April 21 — Stage
Ambitious small theater company Bricolage launches its first In the Raw Festival. A national call for entries has yielded three new plays; each playwright gets a week-long workshop with a director, a dramaturg and professional actors, followed by two public readings. Tonight and tomorrow, it's Ganglia: Instructions for the Symbiogenesis, Cleveland-based playwright Peter J. Roth's science-fiction work about a friendly couple who arrive in their new neighborhood complete with an alien parasite instructing them to conquer the world. BO 7 p.m. Also 7 p.m. Mon., April 22. 937 Liberty Ave., Downtown. Admission is give-what-you-can. Reservations suggested at inthera@bricolage.org.