There's nothing typical about Sarah Elaine Smith's debut novel, Marilou is Everywhere (Riverhead). Set in Greene County, Pa., the usual clichés about rural life are absent. The book reflects the language of the Southwestern Pennsylvania region, but never in a condescending manner.

Marilou is Everywhere involves a young woman who goes missing while camping with friends. Jude is 18 and biracial, and lives with her bohemian mother, Bernadette, who raises goats and lives in a house filled with laundry in "soft, saggy piles" and "spider plants, a scummed jug of Carlo Rossi, a toppled pair of riding boots with a sky-blue tempura stripe painted up the side."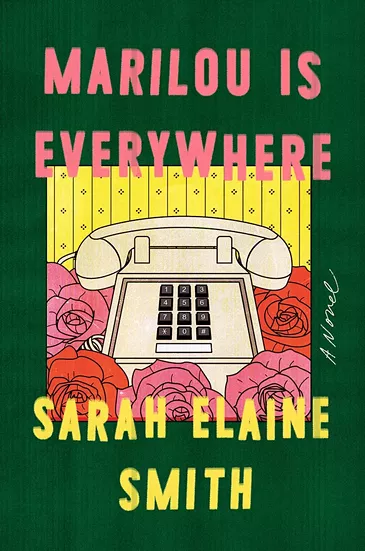 Then there's Cindy Stoat, the 14-year-old protagonist, who does not conform to stereotypical images found in comparable books. Cindy is overweight because her diet consists mostly of junk food. She is not cute or exceptional. Simply, she's a kid who needs help.
"That's sort of what I mean by central casting Appalachia," says Smith, who celebrates her book launch Tue., July 30 at White Whale Bookstore. "There are some things that may be a little glamorized to make characters waifish. I'm interested in something that feels more lived-in than that."
With Cindy's mother working out of town, there's no electricity or running water in the family's home. Her brothers are incapable of caring for her and she winds up living with Bernadette, who, in an alcoholic fugue state, thinks Cindy is Jude.
The story starts with Cindy's voice but also indulges Smith's fascination with true-crime stories.
"I was really rabid about [true crime] for a while," says Smith, who has degrees from Carnegie Mellon University and the Iowa Writers' Workshop, and worked as a proofreader for the Austin Chronicle in Texas before moving back to Pittsburgh. "I felt a little bit uncomfortable with my appetite for them. There's something a little bit gruesome [about] taking in as much of it as I was taking in, and I started to think about what is it that draws me into these stories. What am I really doing?"
Smith's solution was to run Jude's disappearance parallel to Cindy's story while trying to capture a slice of the region that is often dismissed or overlooked. She tapped into her own childhood and the support she received from her parents and Janice Hatfield, a teacher at West Greene High who gave her boxes of books to read.
Greene County, sometimes portrayed as a cultural wasteland, was actually a great incubator for an aspiring writer. "A defiance of that image of Greene County and Appalachia is something I took with me when writing the book," Smith says. "The part that I'm from is a little bit different than the other parts of the region that get a little bit more representation."