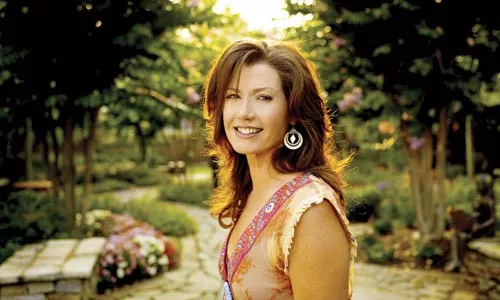 It was the first Christmas of the millennium, and my cousins were engaging in the sort of speculative, anything-goes debate people used to have before the wide use of Google. The question at hand: Which Christian musician held the record for "selling out" the most venues? Was it DC Talk? Michael W. Smith?
"I'll tell you who holds the record for being the biggest sellout," said my oldest cousin. "Amy Grant."
Grant has often been treated with a grain of distrust by Christian audiences -- she's frequently been accused of being too worldly, or looking too sexy in her videos, or not talking about her faith enough in her songs. The year before, Grant had divorced her husband/guitarist of 16 years, marrying country star Vince Gill a few months later. Though Grant denied any infidelity, her Christian audience was suspicious. My cousin wasn't the only one calling her a sellout.
"Someone would write something or other in the rag magazines, but that wasn't part of my experience," says Grant, via phone from her Nashville home. "That was just a passing comment from a disconnected place.
"I grew up feeling unobserved, and I never got the feeling that anyone was watching or listening to me and that was very freeing," she says. "Even now, I know I've had a career, but I don't ever think about YouTube, I don't think about someone 'tweeting' what I had on. That stuff is so foreign to me."
Celebrities get divorced all the time. And Grant, who has sold more than 30 million records, and has a star on the Hollywood Walk of Fame, qualifies by most standards as a celebrity. Yet hers has the most currency in Christian music industry, which exists as a bizzaro parallel universe to the mainstream music business. It has its own rock stars, who often sound like sterile clones of last season's chart-topping secular artists. It has its own music festivals and its own awards show -- the Gospel Music Association Music Awards, a.k.a. The Dove Awards.
Though I developed an appreciation for her slightly husky voice and relentless positivity in my early 20s, I wasn't much of an Amy Grant fan as a kid: Snobby girls liked Amy Grant, and I preferred the "harder" sounds of bands like Newsboys and DC Talk. Nevertheless, I was surprised at the level of anger, disappointment and Christian media boycotts her marital situation inspired.
According to music journalist Andrew Beaujon, there are two major differences between the Christian market and the general market: "The first is that controversy has a negative effect on album sales," he writes in his book Body Piercing Saved My Life: Inside the Phenomenon of Christian Rock. "The second is that sex does not sell."
Christian music's biggest scandals usually involve its dullest, most trusted stars. Sandi Patty and Michael English, artists who fall on the blander side of safe, both saw their careers founder after having affairs. "The merest hint of sexuality," writes Beaujon, "so central to the mythology of rock 'n' roll, will derail [a Christian] artist's career."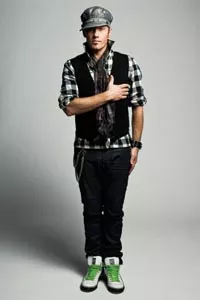 Toby "TobyMac" McKeehan says he learned a lot as a member of seminal Christian rock-rap-funk fusion trio DC Talk, and he speaks like a guy who knows the industry and has spent his career negotiating the minefield of controversy. That said, McKeehan's public record is pretty clean -- unless you count co-authoring Under God, a revisionist look at the role of the American Evangelical idea of God in the formation of the country.
Or say, being a 46-year-old white Christian rapper who goes by "TobyMac."
McKeehan is almost as big a star as Grant, but his audience is about 30 years younger. When it comes to the expectations of his public, he is quick to point out, almost as a disclaimer, "I think people know where I'm coming from in my music. They know that I'm imperfect, that I stumble and fall; I say it all the time in my music, but that's what faith is all about."
Younger artists are now less dependent on record labels, so emerging musicians who are Christian have an easier time building a career on their own terms, and can more easily avoid being marketed as a "Christian musician." McKeehan, however, is from a different time.
"I don't really love the label [Christian music]," he says, diplomatically. "I am a Christian, but music is music. I talk about the things in life that matter to me. I might talk about being there for a friend, or marriage, or making bad choices." He clarifies, "My Christianity is the most important thing to me, so I don't want to step away from the term 'Christian music.' But I do think that term causes our music not to reach places it could reach."
McKeehan hasn't strayed far from DC Talk's sound, though he pushes eclecticism to its limits -- he describes his current Winter Wonder Slam Tour, which comes close to Pittsburgh with a Wheeling, W.Va. show on Fri., Feb. 25, by saying, "We come out and drop the hip-rock-funk-soul bomb on them."
He's got some unreal hooks, and ranges from wild and weird (in a good way) to cheesy and confusing (in a bad way). Which probably makes him the Black Eyed Peas of Christian rock. And like the Black Eyed Peas, TobyMac's music is everywhere (though you may not know it's him): video games; movie trailers; TV shows; the Arizona Cardinals' Super Bowl XLIII pre-game entrance music.
But wouldn't some commercial uses of TobyMac's music invite backlash from sensitive Christian audiences?
"Well, maybe a little," McKeehan begins, before switching to what sounds like a frequently repeated defense. "If my music can go anywhere and everywhere, maybe it's a good thing. My goal would be for people to be positively affected by the thoughts I'm throwing out there. If I believe that to be true, then I want it to go everywhere.
"Even if it's in the middle of a rated-R movie."
With sales in the Christian music market so dependent on the wholesome image of the artist, it's no surprise that, according to Beaujon, many record labels have morality clauses, so as to dump artists who screw up. Grant, however, has always identified more with the Nashville scene than the contemporary Christian music movement.
There weren't many young women doing what she was doing in 1977, when she released her first record, and there were no footsteps to follow. Despite the genuine warmth of her personality, I can't tell if she's being candid or rehearsed when she describes the pains of success.
"I've worked hard for years, and slept on buses and missed my children while I was on tour, and trashed my first marriage because we wound up living parallel lives, and not being much of a couple." But, she adds, explaining her seemingly counter-intuitive openness, "If you have the chance to meet somebody, it's nice to show up with your guard down, because [otherwise] what's the point?"
Every part of showbiz has its own pressures. But as Grant says, "I think there's probably an opinion about Christian music that, because people are afraid of the public seeing their bad side -- which we all have -- that there's a tendency to not show who you really are, and to feel like you have to hide," she says. "Our culture has done that. Jesus never said, 'I want all the pretty perfect people at the front of the line.'
"We're all afraid to be seen as we really are," Grant repeats, adding after a pause: "It's part that, and part trying to make money. I don't know where the balance is."
Amy Grant and Michael W. Smith 7:30 p.m. Thu., March 3. Benedum Center, 719 Liberty Ave., Downtown. $45.75-65.75. 412-456-6666 or www.pgharts.org
TobyMac's Winter Wonder Slam with Brandon Heath and House of Heroes 7 p.m. Fri., Feb. 25. Capitol Music Hall, 1401 Main St., Wheeling, W.Va. $25-45. 800-828-3097 or www.capitoltheatrewheeling.com