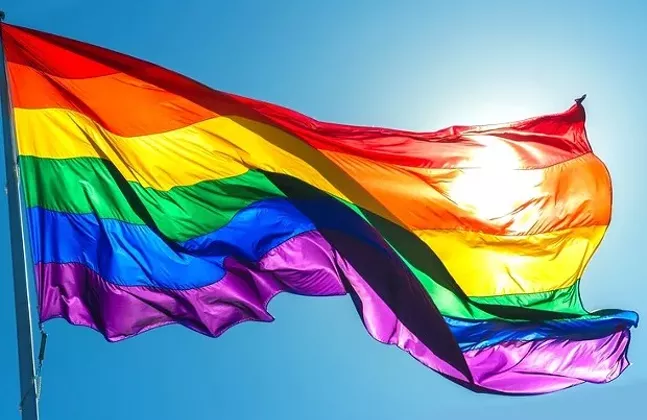 Allegheny County's fifth largest municipality has joined some of its neighbors in protecting its LGBTQ residents from discrimination.
On Monday, Ross Township Board of Commissioners voted 5-2 to create an Equal Opportunity Board and extended civil-rights protections to people based on sexual orientation and
gender identity
. Pennsylvania civil rights law includes protections for people based on race, religion, sex, color national origin, and disability status, but does not include
LGBTQ individuals
.
That means in municipalities without non-discrimination ordinances, people who are fired, evicted or denied public accommodation because they identify as LGBTQ have little legal resources to fight back. (In August, the Pennsylvania Human Relations Commission did start accepting discrimination complaints from LGBTQ individuals, but that change is defined as a "guidance" and is not codified into law.)
Ross Township Board of Commissioners President Steve Korbel supported the ordinance and said providing rights and protections for LGBTQ people is "the civil rights issue of our time."
Pittsburgh, Mount Lebanon, and Allegheny County all have LGBTQ non-discrimination laws on the books. So, while Ross Township residents and all other county residents are granted protections from Allegheny County, Ross residents now can file complaints directly with their municipal government and have an appointed board that is accountable to their local officials.
Korbel, a Democrat, felt passing the ordinance was necessary since the statewide LGBTQ non-discrimination law, known as the
Pa. Fairness Act
, has been stalled for years. With state Rep.
Daryl Metcalfe
(R-Cranberry) repeatedly refusing to even discuss this bill in committee, Korbel felt compelled to act.
"It is up to municipal leaders to do so," said Korbel.
The ordinance passed along party lines with unanimous support from five Democrats and dissent from two Republicans.
Republican Commissioner Rick Avon said before vote that he did not advocate discrimination. "I don't discriminate against anything," said Avon. "As a Christian, we are all sinners." Avon then voted against the ordinance.
Avon added that he believed federal and state law already provided non-discrimination protections, but he was quickly corrected by Korbel, who noted "sexual orientation" and "gender identity" must be added to the civil-rights law to provide protections.
Republican Ross commissioner Jeremy Shaffer, who is currently running for state Senate in the North Hills'
38th state Senate District
, was not present for the vote.
Korbel said he was "personally disappointed" that Shaffer was absent. "This leaves voters of the 38th District not knowing where [Shaffer] stands," said Korbel.
Shaffer did not respond to requests for comment.