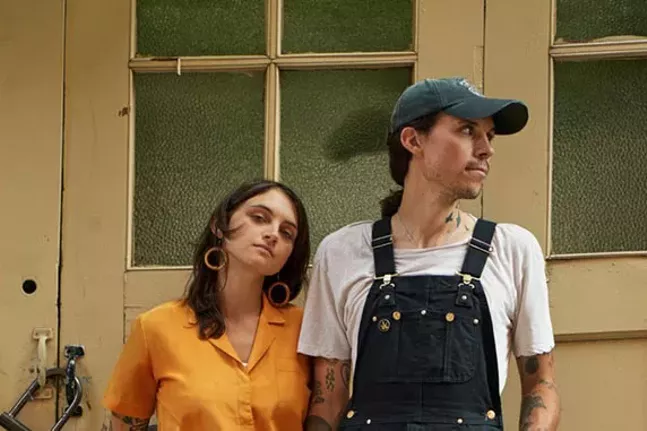 Roger Harvey
isn't being metaphorical on his Dec. 2019 release "You & I" when he sings, "caught lightning in a bottle for awhile / with a quarter moon and a thousand fireflies." The song came to Harvey — a Pittsburgh native previously in bands such as White Wives, among others — after spending a few days with his partner,
Anika Pyle (who is featured in the track), on a farm in rural Pennsylvania watching the sunset surrounded by fireflies. He decided to turn a letter he wrote for her as a 2018 Christmas present into music.


The intimacy of their bond can be heard in the sweet lyrics like, "sitting around just trying to make you smile" and the beautiful blending of Harvey and Pyle's voices in the chorus. It can be seen in the music video, showing the couple independently exploring and relaxing at a remote farmhouse throughout the day. They aren't shown together until the end of the video, but their togetherness is insinuated with juxtaposed shots of them in the same place. And it's all backed up by Harvey's soothing acoustic guitar plucks.
"You & I" reminds listeners of the simple bliss of a loving partnership. It will make you want to go tell someone "I love you," and perhaps go find a secluded location to snuggle.
As both Harvey and Pyle have their own music careers, for this past Christmas Harvey says, "Our big gift to each other was both of us being off the road and at home together."