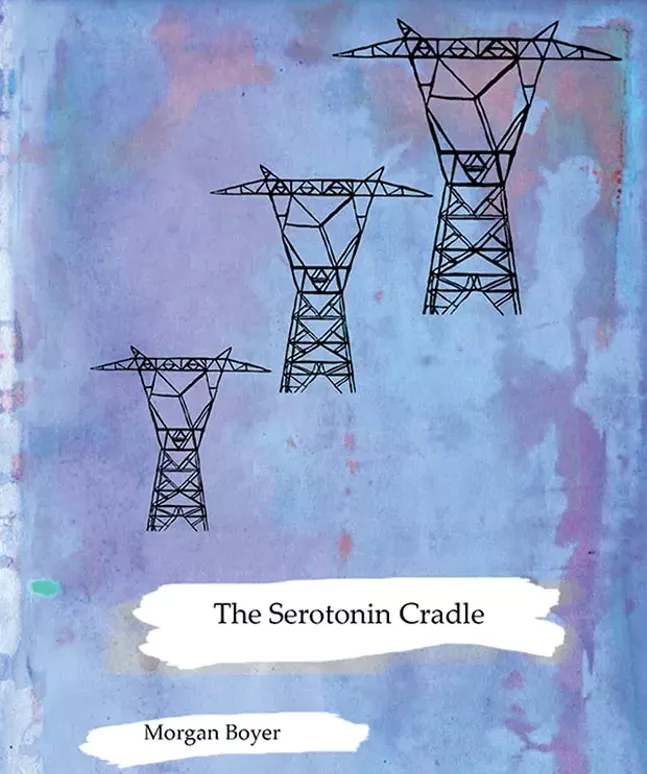 The Serotonin Cradle
Morgan Boyer
Finishing Line Press
finishinglinepress.com
In her soon to be published poetry chapbook, Pittsburgh writer Morgan Boyer explores her experiences growing up with autism. In this debut work, the Rust Belt native takes on sobering topics ranging from opioid addiction to World War II.
It's in the pieces where Boyer's humor emerges that the author really shines. In "Upon visiting my father's trailer park" she writes, "a crumbling cardboard sign reads:/"BEWARE OF dog BITCHES"/as if the man with his Sharpie/realized halfway through the various/ways it could be interpreted."
But more serious pieces, especially when Boyer turns introspection, are also compelling. In "Facebook Politics" Boyer writes, "I feel like a tiger, but not a free one like the one Nakajima writes about in/Moon Over the Mountain. I'm one with a collar, watching as donkeys and/elephants perform for the spectators tossing virtual peanuts at me."
While Boyer often appears as an observer on the outside looking in, her keen observations often reveal universal truths about human nature.