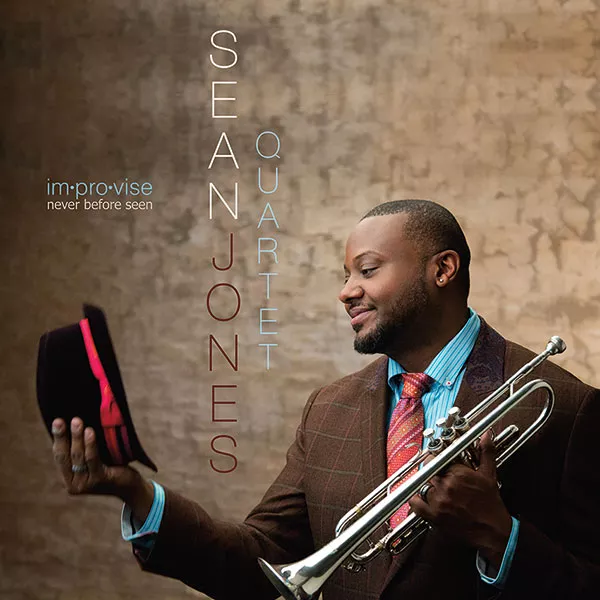 Sean Jones
Im•pro•vise — Never Before Seen
(Mack Avenue)
Sean Jones plays trumpet with a distinct style — strong in the upper register as well as the lower, with a tone that is equal parts lyrical, sanctified and fiery. But his albums have presented him in a variety of contexts, from straight-ahead jazz to gospel, occasionally adding vocalists to his group.
Im•pro•vise, his seventh album as a leader, pares things back. He's the only horn this time, backed up by his long-standing rhythm section (pianist Orrin Evans, bassist Luques Curtis, drummer Obed Calvaire). They took the old-school approach, recording live with everyone in the same room, and the intimacy can be felt. Jones and Evans play with an especially intimate rapport on the ballads; the pianist's chording on "We'll Meet Under the Stars" creates a warm setting for the muted trumpet. The two of them go it alone on album closer "Not While I'm Around," which serves as a fitting conclusion.
But the album features plenty of uptempo moments as well. "60th and Broadway" begins with a trumpet-drums duet and pays tribute to a busy intersection familiar to Jones from his Jazz at Lincoln Center days. "Dark Times" has a yearning melody line that gets suspenseful, with the band using open space to add to the mood. A brief rip through saxophonist Jackie McLean's "Dr. Jekyll" tips the hat to its composer, while the quartet uses it more as a vehicle for interplay. Anyone who doesn't know Jones' discography would benefit from starting here.