The 32nd annual Reel Q, Pittsburgh's LGBTQ-themed film festival, runs Fri., Oct. 13, through Sat., Oct 21. It features 16 narrative and documentary films, four programs of shorts (men's, women's and trans programs), and opening- and closing-night parties.
Opening night, on Fri., Oct. 13, is a double-header; attendees can see both films for $25, or one for $15. A reception will run 8-10 p.m. on site. First up is Signature Move (7 p.m.). Jennifer Reeder's romantic comedy charts the bumpy progress of a relationship between two Chicago women, both from immigrant families. Attorney Zaynab (Fawzia Mirza) keeps her love life secret from her traditional Pakistani mom, but exuberantly open Alma (Sari Sanchez) is besties with her mom, who in her youth was a Mexican wrestler. (Coincidentally, Zaynab's taking wrestling lessons for fitness reasons.) A sweet film that celebrates the multi-culti vibrancy of the city, as well as the universality of televised soap operas.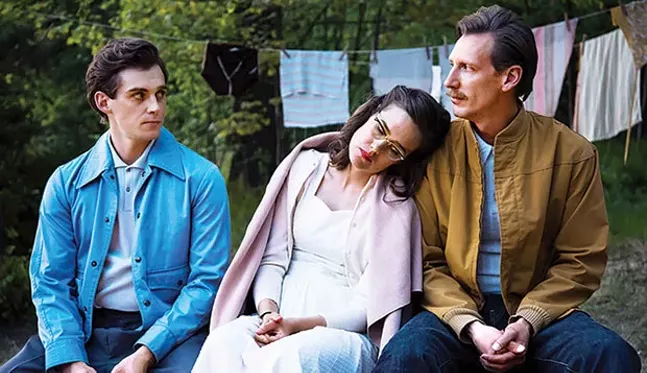 The second feature is Tom of Finland (9:30 p.m.), Dome Karukoski's biographical drama about Finnish illustrator Touko Laaksonen (Pekka Strang), who created a series of well-known iconic, hyper-masculine, homo-erotic illustrations. The film spans several decades, beginning with Laaksonen's experiences in World War II, and winding through the years when homosexuality had to be hidden. Laaksonen finds an outlet in drawing, translating his desires into pencil sketches of butch horny cops and unzipped motorcyclists, tenderly brought to life. The film is a window into closeted mid-century gay life, as well as an interesting account of how his secret drawings became ubiquitous gay icons in the 1970s and '80s, liberating both fans of the art and Laaksonen himself.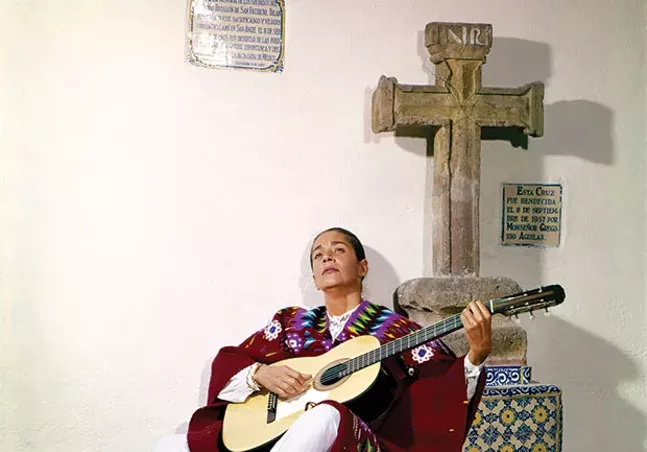 Two other films profile icons of gay life. Jennifer Kroot's Untold Tales of Armistead Maupin (7:30 p.m. Fri., Oct. 13) is just that — an account of the author's life, from his conservative Republican upbringing in South Carolina, through his publication of the popular newspaper-serial-turned-series-of-novels, Tales of the City. Friends and colleagues contribute, but Maupin is his own engaging narrator, cheerfully dishing on himself and others. Perhaps lesser-known to American audiences is the hard-drinking, pants-wearing Mexican ranchera singer Chavela Vargas, the fascinating subject of Catherine Gund and Daresha Kyi's bio-doc Chavela (5 p.m. Sun., Oct. 15). The film tracks the singer's life, from her mid-century success through her decline and comeback, as well as her difficulties being a lesbian in a deeply traditional culture. Chavela offers lots of fantastic performances (pack a hanky for these heartbreaking songs), plus admiration for a life lived on one's own terms, however hard-fought.
All films screen at the Harris Theater, Downtown. Single tickets are $9. Opening night is $25 for both films, or $15 for one, and includes a party at the Pierce Studio (lower level of Harris). Closing night is $15. Passes and student discounts are also available. See www.reelQ.org for complete schedule and more information.