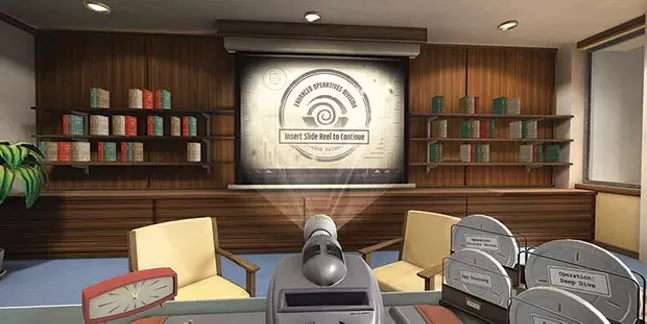 I Expect You to Die
Schell Games
www.schellgames.com
If you've always wanted to try one of those cool escape rooms, but have been hesitant because you (I) suffer from claustrophobia, try out this title by local game-developer Schell Games. I Expect You to Die is a virtual reality escape-the-room puzzle game where you play the role of an elite secret agent. Players are transported to a variety of locales where they are given a series of deadly situations they must overcome in a quest to defeat their nemesis Dr. Zor and the Zoraxis organization. Oh, and you're equipped with a top secret device that gives you the power of telekinesis.
The game is available on Oculus Rift, HTC VIVE and PlayStation®VR platforms, making for a truly immersive experience.
So strap on your VR device and buckle up. In the first mission, you're trapped in a car that's trapped inside an airplane. Your mission is to drive the car off the plane, but first you have to find the key. Sounds easy right? Watch out for the dynamite.