If you were in Pittsburgh on Oct. 27, the day of the shooting at Tree of Life * Or L'Simcha Congregation, you probably felt some combination of anguish, sadness, heartbreak, fear, anger, numbness. How would you explain the feeling to those who weren't there, or to future generations, of tragedies that always happen in other people's cities until they happen in your own? You can't really, at least not well.
Immediately after the shooting at Tree of Life * Or L'Simcha Congregation, the Rauh Jewish History Program & Archives (RJHPA) at the Heinz History Center began working on a way to archive everything relating to the shooting, from memorials, to letters, to news articles, so future generations might be able to know what we felt. One year later, the project continues to grow.
"Our documents give us an opportunity to say something to people who are going to be born long after we're dead and we can control what we tell them, we just can't control what they hear," says Eric Lidji, director of the RJHPA. "If we do the best job we can to be as comprehensive as we can, we've given them the best chance possible to understand how we actually feel today."
When Pittsburgh City Paper first spoke with Lidji about the Tree of Life archive project last November, it was a few weeks after the Oct. 27 shooting, and the team was most focused on gathering the most immediate reactionary items, like material from memorial services or commemorative "I voted" stickers with the Steelmark/Star of David logo. RJHPA set up an online portal where people could send photos, audio, and other digital materials. Mostly though, the collection is made up from what people sent to the three congregations present at the shooting, as well as local Jewish organizations like the JCC or the Jewish Federation of Greater Pittsburgh.
In the archive world, the amount of material is measured in linear feet (how many feet the stuff takes up on a shelf). Lidji says a normal busy year for the RJHPA would take in about 100 linear feet; in the past year, they've collected 171 linear feet of material relating to the shooting alone. Halfway through the year, they already had twice the amount of donations as a typical year.

The majority of physical items are letters sent to the synagogues and organizations. Lidji says these stand out to him the most, for how intimate and personal they seem despite often being sent from strangers hundreds or thousands of miles away. The digital portal didn't end up yielding as many submissions as they expected, but the RJHPA created a kind of digital archive they've never done before: archiving the internet. They've saved nearly every news article written about Tree of Life by local media, as well as archiving the websites of the three congregations and sites for organizations like Squirrel Hill Stands Against Gun Violence, which formed in the wake of the shooting.
The ultimate goal is to digitize everything, including physical objects, on a site that can be used simultaneously in different ways by average people, scholars, and families of the victims.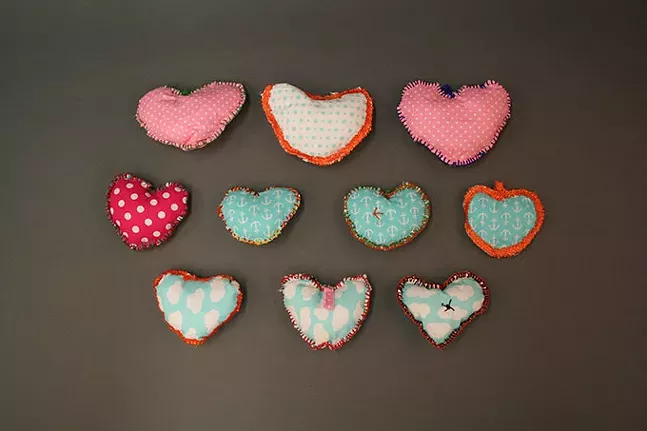 There are thousands of letters, hundreds of memorial objects, and 70 GB worth of internet archives about this one event and its rippling aftermath, with more coming in all the time. It's an immense amount of material and Lidji is learning to live with the weight of working with it on a daily basis.
"I don't think, before this, I ever cried at work, and then now it's like every couple days," he says. "I just remind myself that the sadness is mine, but the pain is somebody else's. I'm feeling sympathy or empathy, but that's okay. Sadness is a human emotion."
There were spikes in donations around other shootings throughout the year, especially the Christchurch mosque shooting in New Zealand and the Poway Synagogue shooting in California. Spikes like this will continue, but Lidji says he expects the collection will keep growing for the rest of his lifetime, and long after.
It can be hard to imagine so far in the future without having the mind of an archivist, but that's part of the work in preserving documented feeling for new generations. The Tree of Life shooting is not the one and only defining event for the Jewish community in Pittsburgh. The arc of history is long; there are archives about the Jewish community in Pittsburgh dating back to long before the shooting and there will be archives long after.
"You'll see all this history before, you'll see this incredibly large amount of material created from what was essentially one hour of incident, and then this huge collection afterwards," says Lidji about the archives. "To me, it's important to integrate the two in a certain way so that this does not take on a greater importance than it deserves."