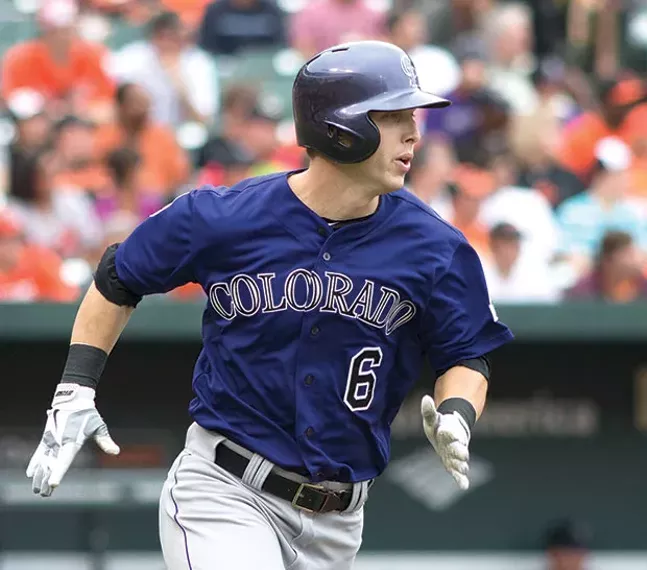 This Pirates offseason was one of the worst in recent memory. The franchise's single best player in a quarter-century was off to San Francisco, and all we got was a lousy Kyle Crick jersey. Andrew McCutchen's departure was taken personally, as thousands of Bucco fans directed their ire toward the ownership and front office responsible for this unspeakable travesty. If that wasn't enough, also sent packing was Gerrit Cole, the Bucs' best starting pitcher since Doug Drabek and his sweet mullet.
Cole joined the defending world-champion Houston Astros, who were so good that Cole is their fourth starter. In return, the Pirates received the usual cadre of non-household names, who might be good in a few years if everything somehow works out perfectly. Cole was supposed to be the Pirates' future, but is now, inexplicably, part of their past after just a few seasons.
Division rivals (I hate them so much) the Cubs, Brewers and Cardinals upgraded their rosters, leaving the Pirates and the Reds to presumably battle each other for fourth place. But on Feb. 22, the dynamic shifted. The Pirates made a deal that sounded a lot like Pirates deals of the past. An All-Star player in his prime was being dealt in exchange for another team's sixth-best reliever and a pitching prospect named Tristan Gray (a name that sounds more like a dime-store romance novelist than a feared big-league hurler). But there was a twist to this transaction. The Pirates weren't the ones getting crap in return for the All Star: This time, they were getting the All Star.
And unlike deals of the past when a big-name free agent came to town, Corey Dickerson was an All Star last July, not seven years ago. Bucs fans had to check the news through multiple sources to make sure it wasn't some kind of left-wing, fake-news trap. Once the info was verified, we started asking the normal questions. Did he just undergo some kind of surgery? Is he a clubhouse pariah that the Tampa Bay Rays needed to get rid of? Was he blind in one eye, missing some fingers or suffering from a flesh-eating bacteria?
But it turns out the answer is: none of the above. The Rays were just pulling a Pittsburgh Pirates and trading their good players to shed payroll for very little return on investment.
As a result, talk of the upcoming 2018 Pirates season turned from boycotts and impending doom to a possible Wild Card run. The outfield was two-thirds of the way set, with Starling Marte and Gregory Polanco. The last spot was going to be a Battle Royale with contenders named Adam Frazier, Sean Rodriguez, Jose Osuna, Daniel Nava, Michael Saunders, Austin Meadows, Bryce Brentz, Jordan Luplow and Christopher Bostick. Now those guys will all be competing to ride the pine in the majors.
Fans quickly searched for Dickerson's stats, and they liked what they found. A player who is three years Cutch's junior who hit .282 in Tampa with 27 dingers. During his five seasons, he's knocked 90 baseballs over the fence. Some even claim he's better than McCutchen was at this point in his career. But, let's not get ahead of ourselves just yet. Cutch is still better defensively, but when it comes to offense, there's at least a case to be made.
With this one move, the Pirates now have an unfamiliar ally named "depth" on their roster. With all the outfield spots secured, the bench is looking sharp. There are only five roster spots for bench players. The backup catcher gets one, and right now, it looks as if the pinch hitters and role players Clint Hurdle has to choose from all have significant big-league experience. Sean Rodriguez, Adam Frazier and David Freese will be in three of those spots, and it's likely that the newly acquired Daniel Nava (who hit over .300 with the Phillies last season) will get the last spot.
Now, of course, the lack of quality starting pitching is still an issue. But let's forget about that for awhile, and just enjoy this moment.