The night before Pittsburgh City Paper spoke with artist Brittney Chantele, she was on stage, live-painting, during a benefit show honoring Antwon Rose II. It was organized by 1Hood, the community-driven activist and artist group of which Chantele is a member. The goal was to raise money for Rose's family and provide his community a respite from the weeks of pain, protest, and anger with a night of solidarity, music, and art.
Her new album, A Fire on Venus, comes out April 19 with a release show the same day at Cattivo, featuring a performance by Chantele, as well as NVSV, RHYME, Treble NLS, My Favorite Color, and DJ QRX. There will be an ASL (American Sign Language) interpreter for the duration of Chantele's performance.
This interview has been edited and condensed for length and clarity.
You played the Antwon Rose benefit show at the Ace Hotel last week. What was it like to be there?

It was really warming, and I think that's a cliché word to say after an event like that, that it, like, warmed your heart but it really did. We were able to raise $4,000 for the family of Antwon Rose, so it was a really successful event overall. And to see that many people come together and really show their support, it's really like walking the walk and talking the talk.
I can imagine that there hasn't really been time since the shooting just to focus on the people and the art and the family. Is it kind of a relief to focus on that?

It really is. It feels like people are coming together. Everyone's in the right mindset, I would like to think. [We] know that the work isn't done, we still have to seek justice, and we have to figure out the means to do so. And we still have to be there for the family and support the family, because out of everyone, they're the ones that are hurting the most.
Let's talk about your album, A Fire on Venus. Where does the name come from?

In my natal chart, my Venus is an Aries, and Aries is a fire sign, so I came up with the name of A Fire on Venus because the entire album is about love, and it's said that your Venus planet rules your relationships, and love, and sensitivity, and emotion, and so on and so forth.
At this point we're about eight days out from the album release show. I'm just curious over the next week, what do you do to prepare for the show?

I'm meeting with my dancers and choreographers to hopefully get some choreography paired with the songs. The idea for it is that once I go on tour, I have a full dance team with me and there [are] dances for every song. That's like the main thing, but also just rehearsing in general. For a show this big, I'm gonna be rehearsing pretty much every day.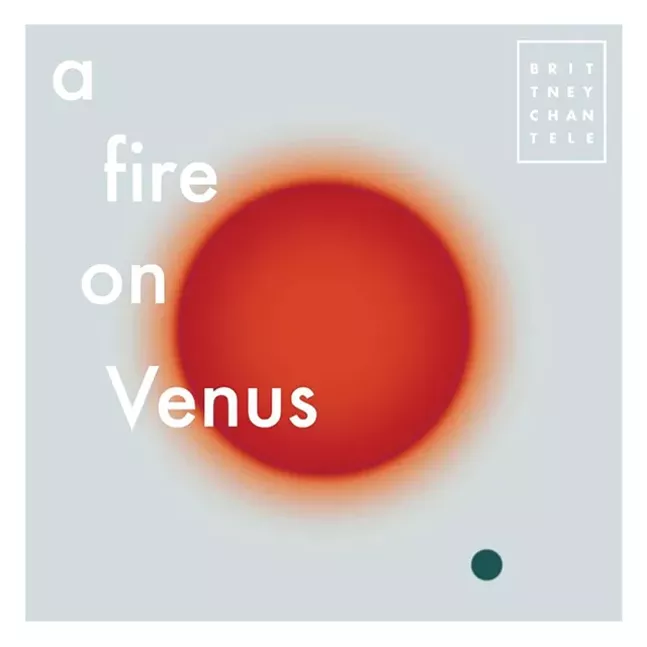 Your song "Labels" from your 2017 album is about serving in the military. What was it like to put that out there? Did you get any responses?

I'm pretty open about how much I dislike the military and how much I dislike war. A lot of veterans were able to tap into the song and listen and they did have a lot to say. A lot of times I find when I'm critical of our armed forces or I'm critical of our involvement in war, veterans take it as a personal stab to their time in the military. And it's not that.
I definitely wasn't mentally prepared for how many veterans were gonna reach out and be offended. I think it's only gonna continue, though. I received a grant last year — Advancing Black Arts in Pittsburgh — and I received that grant to put out a 12-track album about my experience in the military.

Your music was featured in a production of Pipeline at City Theatre last fall. What was it like to hear it in that context?
That was unreal. I didn't think I was gonna be that excited, but I was really excited. It's a lot for a theater production to trust you to make this music for their play. But that was the first time that I heard my song in the actual presentation of the theater production. I really don't have words.