Considering how many folks get anxious in social situations and also don't like to exercise, it seems counter-intuitive that exercising in social situations is so insanely popular. But here we are: group exercise programs like yoga and spin classes have ballooned to billion-dollar industries in the past decade or so, and the trend doesn't appear to be slowing down.
As a person who prefers to work out infrequently and in solitude, I've always been bewildered by the popularity of these activities. So I asked Lex Gonzalez, a spin instructor/friend/altogether lovely dude who recently relocated from New York to Pittsburgh, what it's like to be a professional exerciser and how one gets into the business.
The answers have been lightly edited for clarity and length.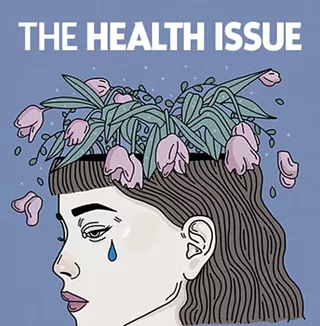 How did you first get into working in this field? How long have you been doing it?

One day about three and half years back, I had a friend take me to my first spin class during my lunch break. I fell in love with the flow, the music, and the workout. It soon became my exit plan out of the 9-to-5. On March 4, 2015, I quit my job at City College in New York City to pursue my entertainment and fitness career as a personal and group fitness instructor and haven't looked back since.
What's something about spin that might surprise people who have never done it?
An individual can travel 12-plus miles and burn over 600 calories during a 45-minute ride, all while achieving an amazing cardio workout that is intense, yet light on the knees. Try doing that on a treadmill.
You told me last week that you had to start following BPM (beats per minute) for the playlists. How does that work?
At Cycle Bar [in Robinson Town Centre] we ride to the rhythm, its ebb and flow helps us script out our ride and the intensity levels we'll hit throughout class. Cycling "watts" or "power" tend to be determined by the speed of the peddles versus the gear or resistance. That RPM (Revolutions per minute) is directly [correlated] to the BPMs we use in class.
What are a few of your favorite songs to exercise to [professionally or on your own]? "Revolution" by Diplo, "No Church in the Wild" by Jay-Z and Kanye.
What differences have you noticed between your Pittsburgh students and New York students in your time so far?
I don't think there's a difference in the student, it's more a difference in the studio and the culture. The people here are hardworking, appreciative, and expressive and I love that. It's smaller, more about "Familia" and growth. Who doesn't want to be a part of that?
For someone reticent to start exercising in group classes, what would you say to convince them?
I'd tell them what I tell everyone in my classes: "I am nothing other than a member of a gym, the only difference is I'm in the front leading the class. I sweat, I work, I hurt, and sometimes I want to just give up. We all do at one point or another, but that's when I look around the room and get inspired by everyone working just as hard as I am, all to achieve the same goal — a better, healthier version of themselves."