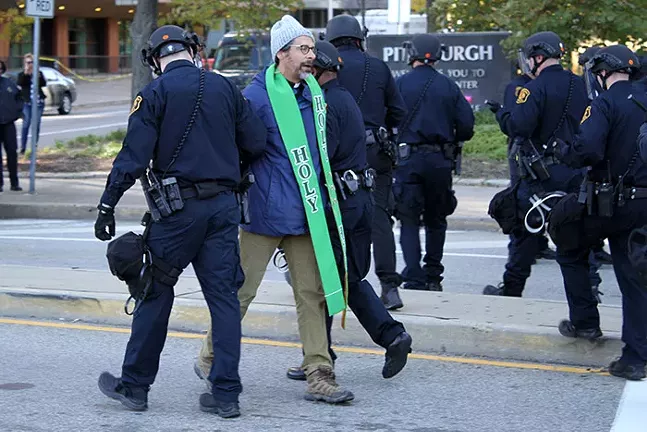 This morning, before a planned appearance by President Donald Trump to Downtown Pittsburgh, more than a dozen protesters gathered to denounce white nationalism. After a march, several protesters entered the streets and 12 were eventually arrested and hauled away by Pittsburgh police in zip ties.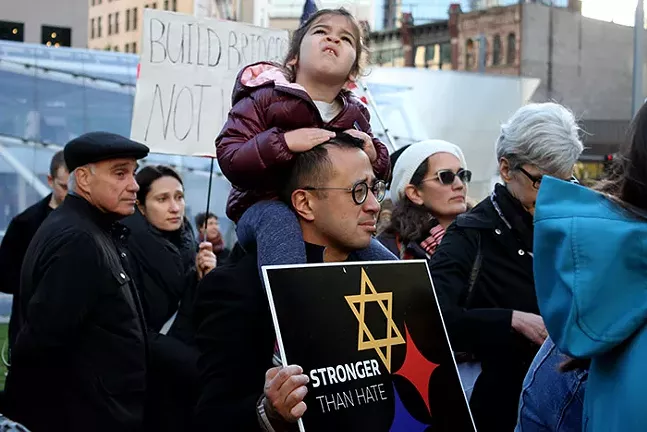 The group, which included representatives from the progressive Jewish organization
Bend the Arc Pittsburgh
, protested near the Gateway T station in Downtown. They condemned not only the violence carried out by a white nationalist at the Tree of Life mass shooting, but also
Trump's rhetoric
around race, anti-semitism, and immigration, which is very similar to
posts shared by the Tree of Life shooter
on social media.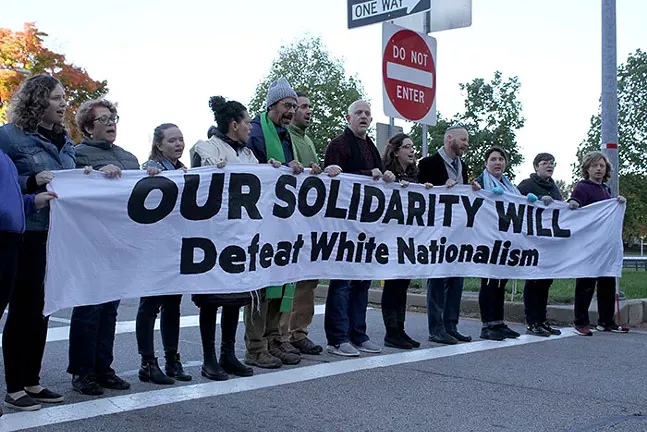 A statement from Bend the Arc directed at Trump reads: "That's why last year, after a white nationalist murdered eleven members of our Pittsburgh Jewish community, thousands of us marched in Squirrel Hill. Because we recognized that this violence was a direct culmination of your influence, we told you to stay out of our city until you fully denounced antisemitism and white nationalism and stopped attacking immigrants."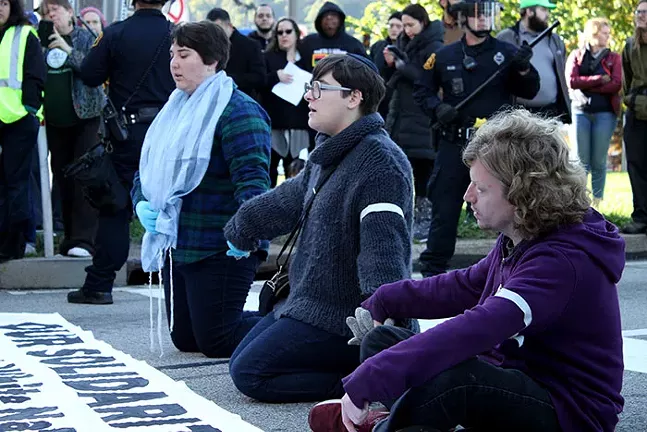 Eventually, the protesters marched and some entered the streets at the intersection of Liberty Avenue and Commonwealth Place and locked arms. WTAE reported that 12 people were arrested after entering the streets. Pittsburgh Police
noted on Monday
that arrests would be made of people occupying Downtown streets over traffic concerns.