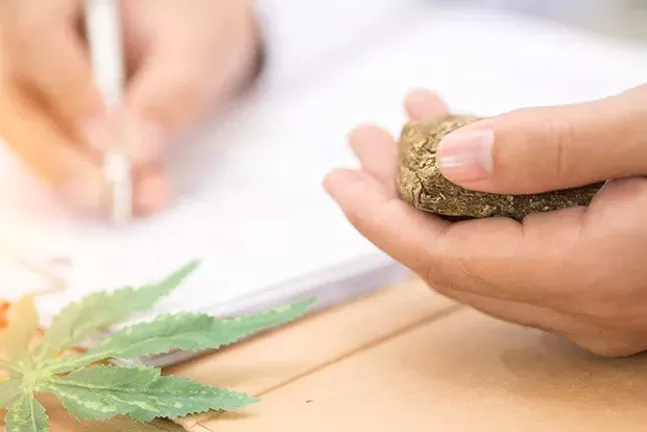 Forthcoming regulations from the Pennsylvania Department of Health could give university-connected research hospitals and their affiliated medical-marijuana companies an unfair advantage in the state's medical-marijuana industry. Several of the current phase-one permit holders across the state tell
Pittsburgh City Paper
it's an advantage so big, that it could put them out of business.
"This thing was put in the original bill and sold as research," says one individual who was awarded a phase-one permit last summer, speaking of Chapter 20 of the Pennsylvania Medical Marijuana Act. The permit holder spoke on the condition of anonymity, fearing retribution for speaking out. "We went through a lengthy process, but under the law [known as Chapter 20], these academic medical-research centers have close to a 100 percent chance of winning. And the way these regulations are being written in their favor, they could put us all out of business."
Last June, the state issued 12 grower/processor permits to applicants through a competitive application process. A week later, the state granted permits the same way to 27 dispensaries, each of whom could open three locations, although these permit holders were restricted from placing more than one dispensary in a single county. All applicants, which numbered in the hundreds, were graded on a number of criteria and given a rating out of 1,000 possible points. Sales have just begun at some dispensaries, and the last grower/processor was just recently allowed to begin operations. As phase one of the program is beginning, industry insiders say the addition of Chapter 20 licensees is going to make running their businesses harder, just as they begin to get their businesses off the ground.
"If I had known that this is what Chapter 20 would become," the anonymous permit holder tells
CP
, "I probably never would have invested my money into getting a license, because this is an unfair way to do business."