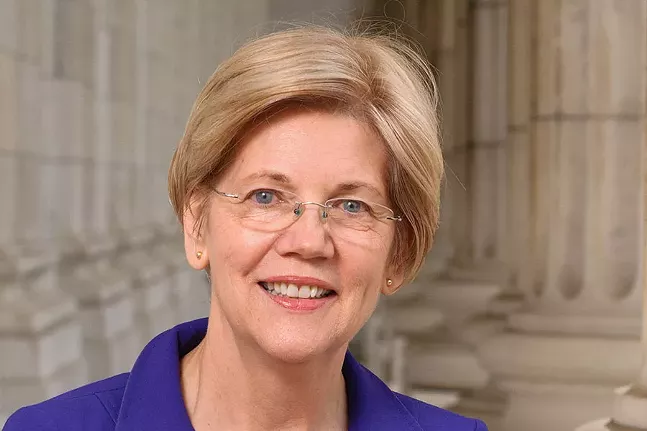 Graduate students at the University of Pittsburgh have been fighting for years to form a union, and have garnered support from local and state politicians.
But they just nabbed their biggest yet. Today, presidential candidate and U.S. Sen. Elizabeth Warren (D-Mass.) tweeted out her support for Pitt grad students' effort to unionize. In a video, she said she's been following the grad students' organizing campaign and is supporting them as the vote to organize approaches.
Warren has long been a champion of student issues like reducing college debt. She has said she supports her campaign workers if they wished to unionize, and her platform includes plans to institute universal childcare and to break up large tech companies.
"Your voices are important and I want to see you win this one," said Warren in the video. "I am behind you 100 percent."
I've been following the @PittTweet students' fight to unionize. Your voices are important and I want to see you win this one. pic.twitter.com/9bdlaJqliD

— Elizabeth Warren (@ewarren) April 9, 2019
The University of Pittsburgh administration was claiming grad students didn't have the legal right to
organize a union
since they're classified as students. But a March 7 Pennsylvania Labor Relations Board
ruling
found that 2,000 teaching assistants, teaching fellows, graduate assistants, and graduate student researchers did, in fact, have the right to organize.
U.S. Rep. Mark Pocan (D-Wisconsin) also lent his support to the grad students' efforts. "I'm fighting to make it easier for workers to join a union and collectively bargain,"
tweeted Pocan
. "A strong labor movement means a strong economy, so I'm very excited for
University
of Pittsburgh graduate student employees to vote for their union next week."
Thank you Elizabeth Warren, @ewarren, for your support & solidarity as we head into the last stretch before our union election!

Visit https://t.co/1omqWL4ngP to get the info you need to make sure your vote counts next week. https://t.co/zhQVWBNakd

— Pitt Grad Union (@PittGrads) April 9, 2019
The union voting dates for Pitt grad students are from
April 15-18
.