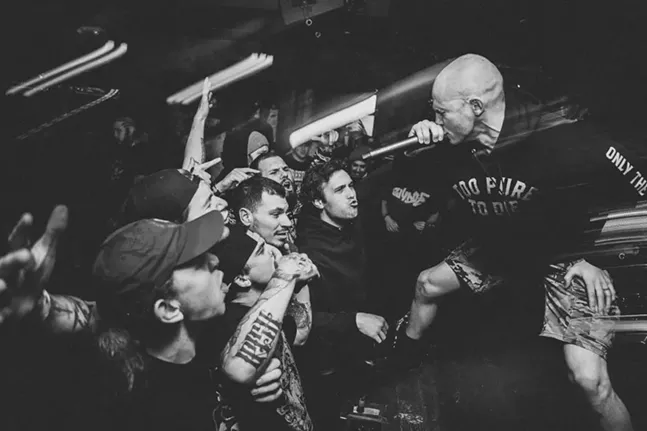 A bloody, sweat-soaked hockey jersey validated A.J. Rassau's vision for his recently opened museum.

"Within five minutes of opening, my whole dream came true." The jersey — donated by Jason Hominsky, vocalist of the now-defunct Pittsburgh hardcore band Built Upon Frustration — was etched with the band's logo, and worn by him on stage often. This donation is included, among others, in Rassau's new Hardcore Museum, one of the few of its kind worldwide.
"I like doing the first of anything," says Rassau.

Located in downtown New Kensington, the museum is housed in the same building as his record store, Preserving Hardcore, and features a collection of some the genre's iconic records, images, fanzines, and countless documentaries (with a surprise or two). A room dedicated exclusively to the Pittsburgh hardcore scene displays the hockey jersey.

Visitors can take a self-guided tour through four rooms that detail the genre's roots and evolution, from its East Coast origins through its present status as a global, though still primarily underground, mainstay. To assist the tour, large posters explain the various stages of the genre's evolution — designed and penned by Rassau himself.

At 33, Rassau already has nearly 20 years in Pittsburgh's hardcore/metal scene as a promoter, musician, and now, as a historian. "I think probably five years ago I had this revelation," he says, explaining it was his experience of sharing concert videos and memorabilia through mail order and internet chat rooms that led him to gather everything under one roof.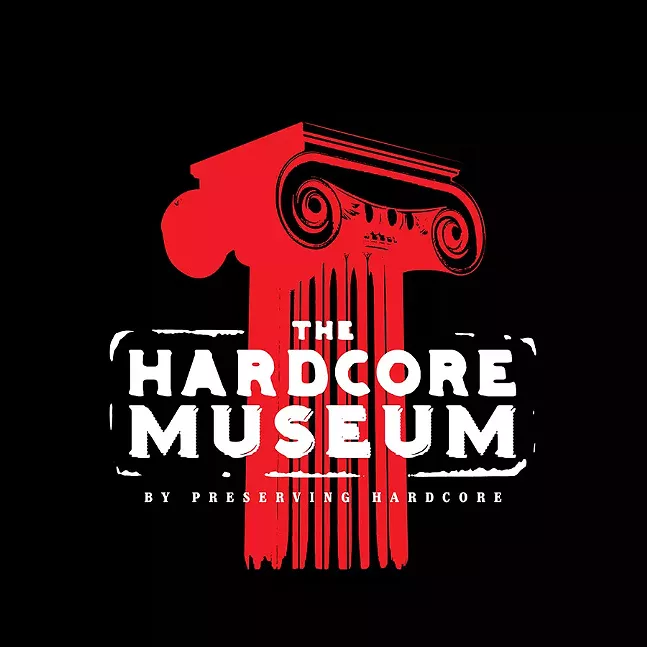 "The hardest part wasn't telling the story. The hardest part was condensing it, making it simultaneously interesting to those who don't know anything about it, and to people who think they know everything about it," he says.

Television screens play documentaries and concert videos to further guide visitors through hardcore's history, helpful tools for those who are unfamiliar with the genre.

While still in its early stages, the museum has sparked interest from musicians around the region and beyond, with fans offering to help Rassau by contributing personal memorabilia and even instruments. Pittsburgh's own Reba Myers and Shade Balderose, of the Grammy-nominated Code Orange personally donated guitars.

Code Orange is featured alongside other local acts in Rassau's Pittsburgh room, which showcases a collection of recordings from the early roots of Pittsburgh's scene with bands like Real Enemy and Battered Citizens.

Seminal Pittsburgh label Da'Core Records, which Rassau said helped introduce him "to everything," also gets recognition. "It was a labor of love of mine for a long time," says former owner Eric Corbin. "I'm honored and humbled that he would include it."

Rassau is open to input on what the museum can showcase, as well as items from the scene's contributors who are willing to donate. "I'm hoping that once people see that's it a real and legit thing, they're going to want to get their stuff in here," he says.