Pittsburgh residents concerned about the current administration wrote postcards to their senators and representatives at East End Brewing on Fri., Jan. 27. The event was part of the 10 Actions/100 Days campaign spurred by the Women's Marches of Jan. 21.
Mary Brunner-Ferrese wrote to Sen. Chuck Schumer, Sen. Pat Toomey and Rep. Mike Doyle about health care. She is cancer-free after a year of treatment for breast cancer and is worried about pre-existing conditions.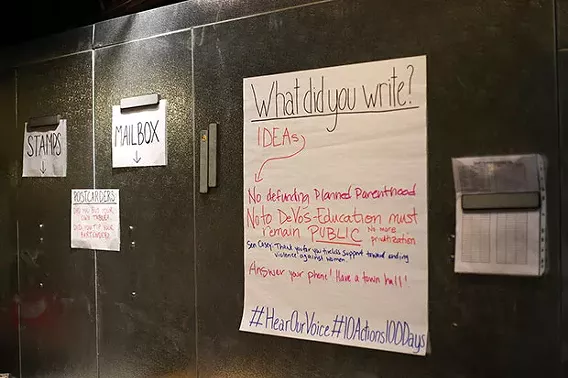 A sign at the event gave topic ideas for things to write about including, "No defunding Planned Parenthood."
Stacy Warnick-Hesse wrote to Sen. Bob Casey about her concern for LGBT rights. She is a married lesbian who is "very, very afraid right now."

Addresses and phone numbers for Sen. Pat Toomey, Sen. Bob Casey and Rep. Mike Doyle were displayed on the wall.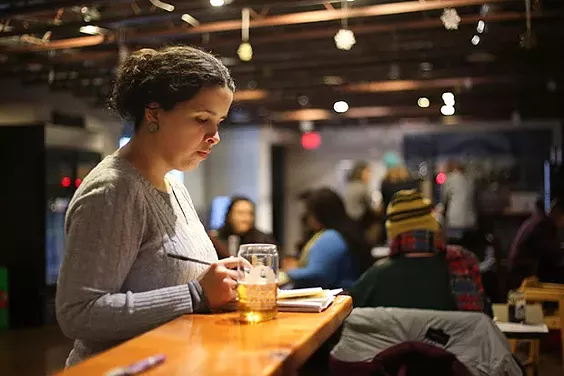 ​Elizabeth Garcia wrote to U.S. senators Chuck Schumer and Kirsten Gillibrand, of New York, her home state. She supported Gillibrand's decision to vote no on Betsy DeVos' confirmation for secretary of education. She wrote to Schumer to remind him to fight for reproductive rights.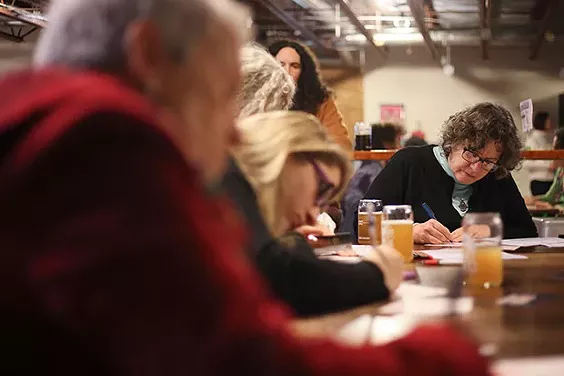 Find addresses for your Congressional representatives at www.usa.gov/elected-officials.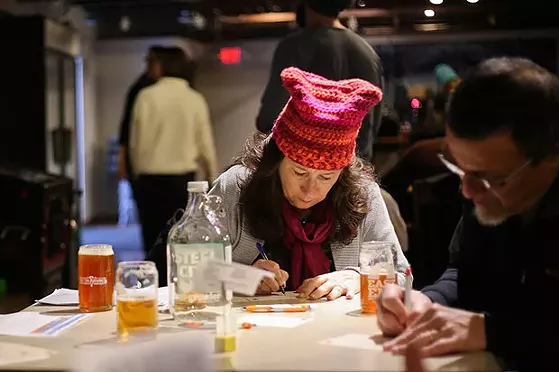 ​Patty Sims wrote to Sen. Bob Casey, asking him to be true to his campaign values. She was mostly concerned about education, which she said is the "root of our problem." She also wrote to Sen. Pat Toomey expressing her concerns about education.
Send your message on any postcard, or print from the template at www.womensmarch.com/100.