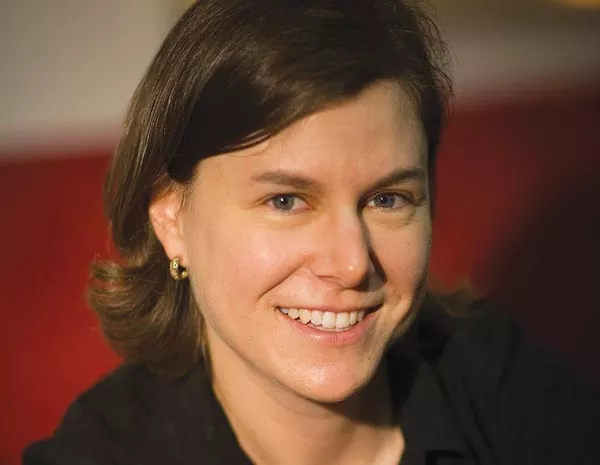 Despite growing up across the state, in Lancaster, Jen Sorensen has visited Pittsburgh only once — when she attended the 2013 National Cartoonist Society convention. She loved the Toonseum, and ate the obligatory Primanti's sandwich: "I was a little skeptical, but it won me over." Beginning this week, her award-winning political cartoons, this week on page 13, will begin running in the pages of City Paper. She spoke to us about her cartoons and career.
How did you get into cartooning?
Cartooning is something I've always done as long as I can remember; I always drew for school publications, college papers and things like that. After I graduated from college, I never considered it as a serious career possibility, but I was so burnt out on school that I just wanted to draw comics for a while. I put out a short comic book, and right after that I began the weekly strip in 1999. I guess at the time, doing an alt-weekly strip seemed like a good way to reach people on a regular basis, rather than drawing a comic book, which can take a year or so. It became more political after the 2000 election. After 9/11, that was the catalyst for making it an alt-weekly political strip.
You've received a lot of accolades, including the 2014 Herblock Prize, which is endowed by the famous Washington Post cartoonist Herb Block. What have these awards meant to you?
It's important to always keep in mind that awards are highly subjective, so it's good not to take them too seriously. But the Herb Block award was definitely the highlight of my career. I would say in some ways it has been kind of life-changing. I think as an alt-weekly cartoonist you're used to being a little marginalized in the media; you're mostly confined to alt weeklies and alternative-type websites. But this was a big, mainstream award that raised my profile, and was an incredible honor given what a historic figure Herb Block was.
Your cartoons seem to try to calm the crazy hysteria caused by TV's talking heads and to expose hypocrisies. Are these your goals when you're drawing political cartoons? What are your guiding principles when choosing what to focus on?
In any given week, the subject I choose to draw a cartoon about is usually the issue that is bothering me the most. That's a good way of knowing what to draw about. Certain weeks I just think there are issues that aren't getting attention in the media. I feel like it's my job to highlight these things. Other weeks, it's fairly obvious what the story is that I need to address. I don't go out of my way to be inflammatory, although I certainly can provoke that response in some people. Some of the best cartoons are like a mathematical proof that exposes the truth in a very simple way, a very logical argument. A comic is a simple way of addressing gross over-simplification [in the media], which is tricky because at the same time you have to keep a cartoon simple.
Are there any challenges being a female cartoonist?
For many years, I didn't perceive any overt problems with that. I would say that all of my male colleagues have been extremely supportive, and I owe a lot to them. I would say over the past few years, as more of my work has moved to online, I've noticed an uptick in overt misogynistic comments from people who tweet at me. I think that's a function of things being shared more on social networks and reaching people who might not have seen my work before. There's a lot of people who think I'm a guy despite my name. People are surprised to find out I'm a woman. Lately my comics have been shared a lot, so I really can't complain, but I think that is an issue for women in the news media. They have to work harder to be seen and heard as authoritative voices.
Do you have a favorite subject to focus on?
One very important issue for me has been health insurance. I've done a number of comics about that, and I've done some freelance, long-form comics about that for Kaiser Health News. For many years, there were huge issues with health insurance for me because of my freelancing. It was such a nightmare having to go through that, and any time you move to another state you have to do it all over again. For me, the Affordable Care Act has been a big deal and has been something I've been defending, even though it may be imperfect.
I like to do strips about pop culture too, but things have been so politically charged in the news lately that I haven't done those too much recently. But, you know, I like drawing cartoons about hipster beards and various fashion trends.
Though it might decrease demand for your political strip, do you wish anything would just change about American society?
Yes, absolutely. I would much rather that we live in a just and fair society, and then I could go back to drawing more cartoons about hipsters. That would be great.