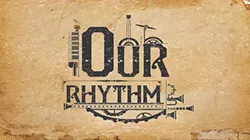 If you want to get a small documentary made these days, crowdfunding seems to be the way to go. At least, that is what some film students from Point Park University are thinking.
Their project is called "Our Rhythm" and it seeks to explore the stories of seven musicians who live in seven starkly different countries: Mozambique, Turkey, Russia, Vietnam, Cuba, Brazil and the United States.
Director Gabriel Columbo says he wants the film "to recognize humanity through music" and show how "everyone can become united through music."
By traveling to six foreign countries, Columbo hopes to showcase the native music of each culture and what the music means to its people. So far, he has found musicians willing to participate in Turkey, Mozambique, Brazil and Baltimore. Each music style is unique to its region, but not all music is traditional.
While the artists from Mozambique have traditional African sound and background, Columbo wanted to emphasize Shoduke, a beat-boxer from Baltimore, to show music does not need centuries of tradition to represent a culture.
"We want to show how music is evolving, not just show how the music used to be," says Columbo.
The ultimate goal of the project is to change perspectives through music and to get viewers out of their comfort zones. "If we show that everybody has a particular style of music, we can break through walls," says Columbo. "I feel everybody gets stuck in what they are used to. This film is trying to promote movement."
As of Aug. 31, the Kickstarter for the project had raised $4,000 of its $20,000 goal, which must be reached by Sept. 8. The money would help send a four-member crew of Point Park students to the aforementioned countries, and toward the rental costs of the film equipment.
For more information visit www.ourrhythm.net