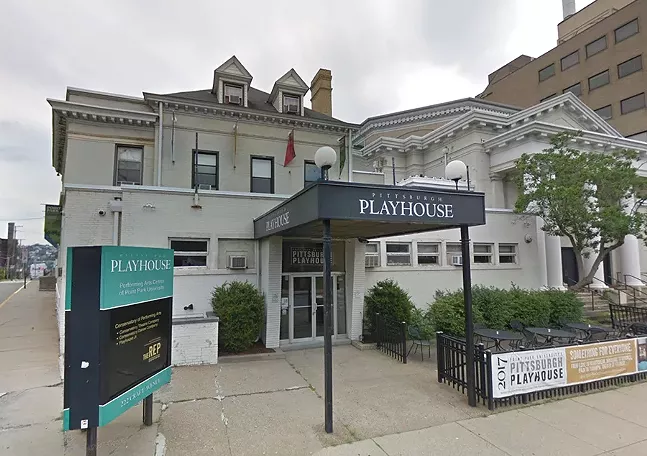 From the 1930s up until last spring, The
Pittsburgh Playhouse
continuously hosted theatrical performances at its three-building complex in Oakland.
This changed when the Playhouse moved Downtown to a more modern venue on Forbes Avenue, which opened in August. Now, the original three-building site is set to be razed.
The
Pittsburgh Post-Gazette
reported that Point Park University, which has owned the playhouse structures since the 1960s, plans to demolish the building.
The university explained in a statement that the Oakland facility was prone to mechanical failures and had become "functionally obsolete." It was determined that it would be sold in order to pay for the new facility in Downtown.
"Over the last number of years, it has become obvious the property maintains more value as a clear site," the university said in a statement sent to
City Paper
. "This has been determined through conversations with various parties who have expressed interest purchasing the property."
Several iconic stars got their start at the Playhouse's former site, including Gene Kelly and Shirley Jones. The complex also served as a classroom for students interested in theater and has long been a popular cultural hub in Pittsburgh, particularly during its golden age in the 1950s.
A date has not been set for demolition. Point Park will share plans for it at the Oakland Planning and Development Corporation's Oakland design development review meeting on Wednesday at 6 p.m. in the Oakland Career Center at 294 Semple St.