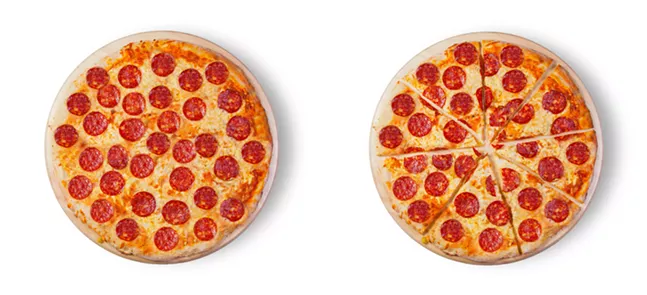 Today, the Vocelli Pizza in Pleasant Hills celebrates its
21st anniversary
with something mouth-watering: the first 100 carryout customers will receive a free large pepperoni or cheese pizza.
The event begins at 4 p.m., and if you're just reading this now, you're most likely cutting it close to the start time. Here's how to make it to the Pleasant Hills Vocelli Pizza in time for free pizza.
Drive:
Plug the address into your phone GPS and go, go, go! (While maintaining and obeying road signs and speeds.) The address is 691 Clairton Boulevard., Pleasant Hills, and is about
30 minutes
from downtown.
Bus:
Buses 55, Y1, and Y46 get within walking distance of Vocelli's, but they can take upwards of two hours, depending on where you're coming from. Leave now!
Bike:
Biking would take about two hours from Monroeville, and an hour and a half from Lawrenceville. This is about as long as the bus would take, a good way to burn off those pizza calories.
Walk:
Unless you are within a few mile radii, I wouldn't recommend walking. But hey, more power to you if you decide to make the trek!