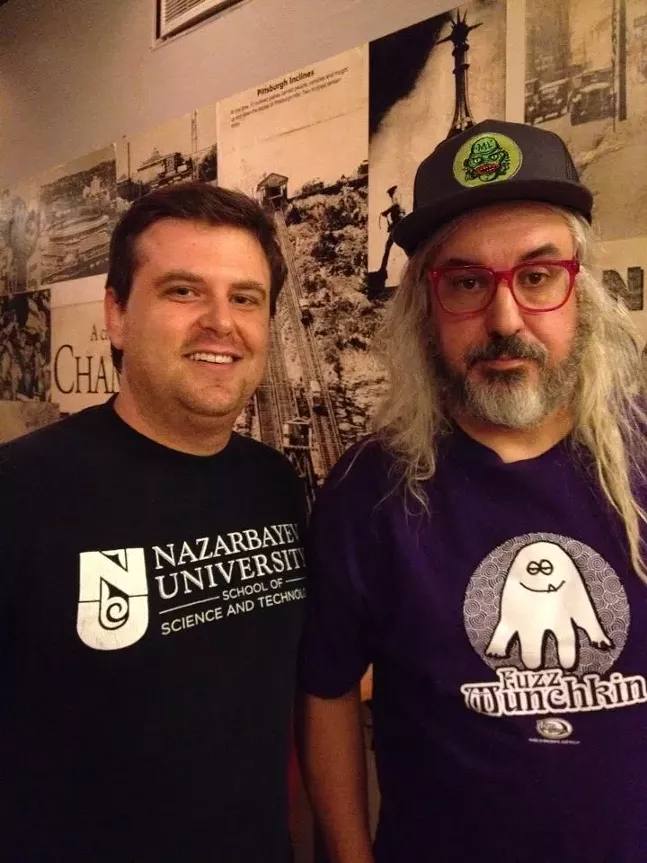 I'm a pretty big Dinosaur Jr. fan. I also love Aldi. So, it stands to reason that somehow the two would come together to offer what is sure to be a life-altering experience.
Four months or so ago, I was standing in a longer-than-usual Aldi line waiting to buy what I'm guessing were their protein-packed turkey sausage sticks when I decided to check my email. I love checking email. But I never venture into the hazardous waste zone that is Gmail's "promotions" folder, which is typically riddled with emails from some IRA calculator software company I had to sign up for in order to find out I won't be able to retire.
But something different caught my eye in the preview this time, an email from DinosaurJr.com. The band didn't have any new albums out that I was aware of and they probably would have already asked me to join the band if they were interested in off-time drummers, so I clicked.
The email revealed something so far-fetched to me, I figured it had to be a joke. A summer camp experience called Camp Fuzz in which old people who love unnecessary guitar solos congregate in the Catskills and play music with J., Lou, and Murph. After validating the camp was real and not a Bota Box-induced dream, I humbly asked my significant other if I could spend our hard-earned money on what is sure to be Meatballs 5: Jam Sesh.
I've probably already said too much. Here is the recently released official schedule, which again made me think the whole thing is a joke. I'll be sure to cover the event in detail, assuming I survive whatever "Karaoke in the Roadhouse" might be.
<!———EndFragment———>