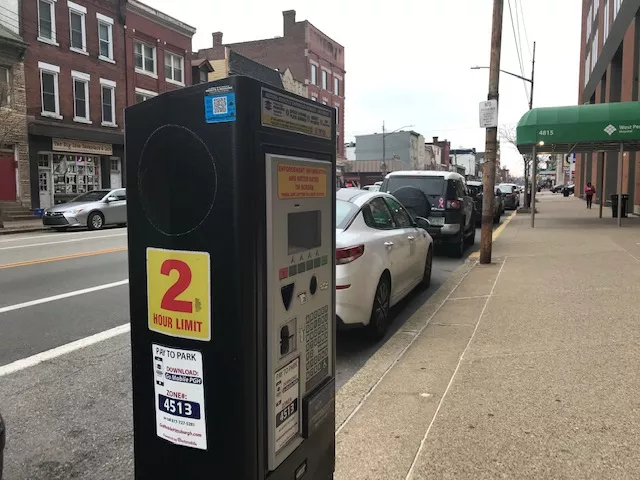 Tomorrow, on
Small Business Saturday
, the city of Pittsburgh is hoping to provide a boost to local businesses by offering customers free parking at all metered spots throughout the city. It's part of a four-day long free parking stretch that includes the Thanksgiving holiday, free parking Friday, and then Sunday, when parking is always free.
To many, this is generally considered good news, as
WTAE
declared in its recent write-up about free parking. In addition to Thanksgiving weekend, Pittsburgh offers free metered parking on Christmas, the day after Christmas, New Year's Day, and Martin Luther King Day. In total, there are 12 free parking days in Pittsburgh per year.
And while
free parking
during the winter holiday season is still practiced by many cities, some are starting to question its benefits. Pittsburgh officials haven't started to push back against its free holiday parking policy, but there are some reasons it might want to, as highlighted local urban planner Craig Toochek.
Ppl can spend hundreds of $$$ on gifts, but can't afford a few bucks for parking? This causes increased demand on a limited supply, and reduces turnover, which effectively limits the number of people who can shop in a business district.
(Transit should be free too if parking is) https://t.co/MxHm6AOBgG

— Craig Toocheck (@ctoocheck) November 29, 2019
Harder to find parking spaces
While free-metered parking may encourage more people to come to Pittsburgh business districts, it likely has a side effect of making it harder to find parking.
City officials in Oakland, Calif. have questioned the practice because they are worried free parking means cars just stay in the same spot for several hours, since there is no time-limit or incentive to move on free days.
The
Eastbay Express
, an altweekly in Oakland, says free metered parking might actually discourage people from shopping in urban business districts.
"As a result, customers are forced to drive in circles looking for a spot, and when they can't find one, they often decide not to stop at all — and instead spend their money in a different neighborhood or suburban mall where it's easier to find parking," wrote the
Express in a 2015 article
.
Instead of free parking, Oakland, Calif. has considered "demand-responsive parking," which increases parking fees for popular streets with high demand, and thus improves turnover at spots in popular business districts. Cities like San Francisco and New York have utilized this strategy effectively.
Pittsburgh Parking Authority didn't respond to a request for an interview for this story.
Loss of Revenue
Philadelphia also offers free parking for certain days in the holiday season, but transit advocates believe the city may be giving up too much with this strategy.
Dena Driscoll of advocacy group 5th Square told the
Philadelphia Inquirer
last year that the revenue Philadelphia loses on free parking days is too valuable to give up. Philadelphia loses about $400,000 annually with its free parking days.
She also noted that shoppers were likely drawn to Philadelphia shopping districts not for free parking, but for the charm and uniqueness of its urban shops. Pittsburgh has a similar dynamic, as shops in Downtown, Lawrenceville, and other neighborhoods aren't replicated by suburban malls, which always have free parking.
Pittsburgh metered parking revenue goes toward the city's municipal pension fund, which the city has struggled to pay for in the past. Over the last few years, the city has started to make large payments to pay the pension fund, including an additional $240 million this year, but pension fund payments have been a big reason the city has only recently escaped financial distress. And the pension fund
continues to grow
.
PPA revenue has also been growing over the years, thanks to the agency moving to electronic payment system. But there is still a lot to give up, even if just for a few days.
In 2018, PPA collected more than
$20 million in revenue
. That's about $55,000 a day. Over 12 free parking days this year, that's potentially more than $660,000 in lost revenue.